Modern History of Bihar
Bihar is situated in one of the fertile regions of the world drained by the river Ganga. It is famous for its cotton, textile, saltpeter, and indigo. In this article, we have shared important facts about the Modern History of Bihar which is helpful for students who are preparing for the Bihar PSC Exam.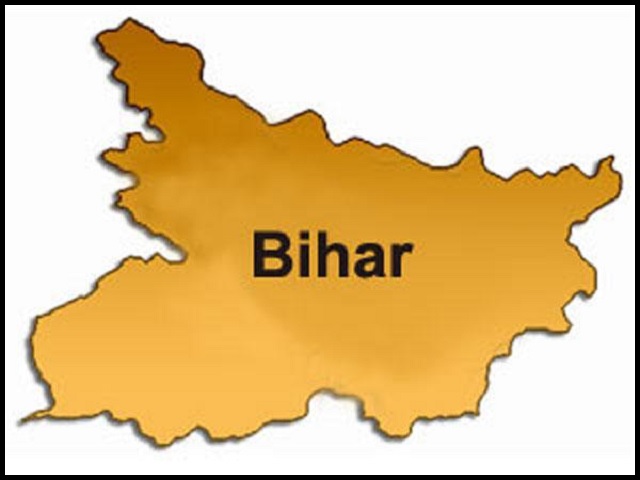 Modern History of Bihar
Bihar is situated in one of the most fertile regions of the world which is drained by the river Ganga. It was famous for its cotton, textile, saltpeter, and indigo. Hence, it was one of the important trading centers from Ancient to Medieval India. Let's see some important facts about the modern history of the Bihar state.
European Companies in Bihar
1. Portuguese were the first European to enter Bihar.
2. Portuguese mainly traded in spices for textile, especially cotton producing region.
3. Hooghly was the first place in the region where the Portuguese established their factory in 1579-80 when Emperor Akbar gave permission to a Portuguese captain Pedro Tavares.
4. In 1599, the Portuguese traders built a convent and a church in Bandel which was the first Christian church in Bengal known as 'Bandel Church' today.
5. English (British) was the second European who built their factory in Patna at Alamganj in 1620 but was got closed in 1621. Again in 1651, the British East India Company revived the factory which is now turned into governing printing press at Gulzar Bagh.
6. Dutch East India Company also established their factory at Patna in 1632 which is now the place is known for Patna Collectorate.
7. In 1774, Danes East India Company established their factory at Nepali Kothi in Patna.
British East India Company and Bihar
1. Battle of Buxar (22nd October 1764) was the divisive victory of British East India Company that defines British as a ruler. It was fought between British Forces under Hector Munro, and a combined army of Mughals under Shah Alam II, Mir Qasim (Nawab of Awadh), and Shuja-ud-doula (Nawab of Bengal).
2. After the Battle, the British signed two separate treaties of Allahabad for the Diwani rights of Bengal and Bihar (One with Mughal Ruler Shah Alam II and the Second with Shuja-ud-daula).
3. The British East India Company created the office of Deputy-Governor. Raja Ram Narayana and Shitab Roy were the important "Naib" (Deputy) Deewan.
4. The 'Revenue Council of Patna' was constituted in 1770 which was replaced by a position named 'Revenue Chief of Bihar' in 1781.
5. Warren Hastings (Governor-General of India) in 1783 ordered to construct the dome-shaped granary of Golghar, in order to fight against famine. Captain John Garstin in 1786 AD built the massive granary.
6. Lord Cornwallis introduced a Permanent land Settlement in Bengal, Orissa, and Madras to fix the share of revenue i.e. 10/11th for British and 1/11th for Zamindars.
7. In 1885, the Bengal Tenancy Act was injected to define the rights of tenants due to widespread discontent against Zamindars.
1857 Revolt and Bihar
1. The revolt was started in Deoghar district (now in Jharkhand) at the headquarters of the 32nd Infantry Regiment on 12th June 1857. Two British officers Lt. Norman Leslie and Sergeant Dr. Grant were in this revolt. But the revolt was crushed by McDonald.
2. On 3rd July, the revolt was started in Patna under Pir Ali, a bookbinder.
3. The revolt at Danapur Cantt. marked the widespread beginning of the revolt in Bihar on 25th July 1857 but the Maharajas of Darbhanga, Dumrao, and Hatwa and their fellow landlords helped the British with man-power and money in crushing the revolt.
4. Babu Kunwar Singh of Jagdishpur was the most notable figure of revolt who wrote a glorious chapter in the history of India's First War of Independence. He actively led a band of armed forces of 4000 soldiers and recorded victories in many battles. He successfully occupied Arrah in July 1857 and later with the help of Nana Saheb defeated British forces at Azamgarh.
List of Tribal Revolt in Bihar
British Raj in Bihar
1. Bihar under the British especially Patna retain its lost glory and emerged as an important strategic center for learning and trade during British rule.
2. It remained a part of the Bengal Presidency of British India until 1912 when the province of Bihar and Orissa was carved out as a separate province.
3. After 1905, there were several changes in the British administrative setup: Delhi became Capital of British India (resulted due to Delhi Darbar of 1911 which was attained by King George V).
4. Patna became the capital city of the new province and the city was stretched westward to suit the administrative base. For example- Bankpore Township took shape along Bailey road.
5. There was a number of educational institutions built by the British in Patna such as Patna College, Patna Science College, Bihar College Engineering, Prince of Wales Medical College, and the Patna Veterinary College.
Movements and Bihar
Bihar was one of the active participants in the revolts and movement of freedom struggle against British atrocities.
Wahabi Movement
1. The movement was inspired by the Abdul Wahab of Saudi Arabia and Shah Waliullah of Delhi.
2. Haji Shariyatlluah was its main leader and Patna was the center from 1828 to 1868.
Revolutionary Movement
1. A branch of Anushilan Samiti was established in Patna by Sachindranath Sanyal in 1913 and Bankimchandra Mitra of BN College was given responsibilities to lead the organization.
Champaran Satyagraha
1. It was started in 1917 and was Mahatma Gandhi's first Satyagraha Movement (first Civil Disobedience Movement).
2. Rajkumar Shukla and Raam Lal Shah had invited M.K Gandhi to look after the system of Tinkathiya which forced the peasants to grow indigo on 3/20th of the total land.
3. M.K Gandhi was accompanied by Dr. Rajendra Prasad, Brajkishore Prasad, Acharya Kriplani, Dr. Anugrah Narayan Sinha, Mahadeo Desai, C. F. Andrews, H. S. Pollock, Raj Kishore Prasad, Ram Navami Prasad, Shambhu Sharan and Dharnidhar Prasad.
4. Movement forced the British Government to form a committee i.e. Champaran Committee to make inquiry against the atrocities. M.K Gandhi was the member of the committee and he convinced the authority on the atrocities perpetrated under the Tinkathiya System, and why it should be abolished and compensation should be given to the peasants.
5. It was the first victory of Gandhi's Civil Disobedience battle.
Non-Cooperation Movement
1. It was started by M.K Gandhi in the backdrop of the Jalliawalan Bag Massacre, Khilafat Movement, and the Rowlatt Act.
2. In August 1920, the Bihar Congress meets under the presidentship of Dr. Rajendra Prasad and passed the non-cooperation resolution which was introduced by Dharnidhar Prasad and Shah Mohammad Zubair.
3. Dr. Rajendra Prasad constituted the committee on the movement with Shah Mohammad Zubair and Mazhar-ul-Haq.
4. M.K Gandhi inaugurated 'Bihar National College' and its building 'Bihar Vidhyapeeth' in February 1922.
5. Mazhar-ul-Haq started the newspaper i.e. Motherland in September 1921 to disseminate the Hindu-Muslim Unity and Gandhian Ideology.
6. Prince of Wales (British) visited Bihar which was opposed by the Congress.
Swarajist Movement
1. In December 1922, the All India Congress Session was held in Gaya under the presidency of Chittaranjan Das.
2. This session resulted in an ideological faction between congress- one who supports the entry of the legislative council and others who opposed this and supported the Gandhian path.
3. CR Das, Motilal Nehru, and Ajmal Khan was the supporter of the entry of legislative council.
4. Vallabhai Patel, C Rajagopalachari, and MA Ansari were the non-supporters of the entry of the legislative council.
5. Motilal Nehru and Chitranjan Das formed Swaraj Dal. Narayan Prasad was the first Chairman and Abdul Bari was the first Secretary.
6. A branch of Swaraj Dal was formed in Bihar which was lead by Srikrishna Singh.
Simon Commission
1. For boycotting Simon Commission, the All Party Meeting was organized in the leadership of Anurah Narayan Sinha.
2. Commission reached Patna on 12th December 1928.
Boycott Movement
1. It was a movement of boycotting of foreign goods and the adoption of Indian-goods.
2. In Bihar Congress committee started a campaign of popularising Khadi through Magic lantern to reach villages and carried signature campaign.
Purn Swaraj (Complete Independence Resolution)
1. On 20th January 1930, Bihar Congress Working Committee endorsed the plan of complete independence of Congress through the unfurling of Flag.
Civil Disobedience Movement
1. Dr. Rajendra Prasad drafted the Salt Satyagraha and chosen 6th April 1930 as the date of the movement.
2. Pt. Jawaharlal visited Bihar for the success of the Satyagaraha. He travelled Bihar from 31st March to 3rd April, 1930.
3. Movement was begun from Champaran and Saran districts and later influence the region of Patna, Bettieh, Hajipur, and Darbhanga.
4. Movement emphasizes on the use of Khadi and gave a strong message against intoxicating drinks, refusal to pay Chaukidari tax.
5. Swadeshi Committee was set up at Patna.
6. Movement got great participation of women from every section of society.
7. Sachidanad Sinha, Hasan Imam, and Sir Ali Imam were prominent leaders.
8. Bihpur Satyagrah was started at the same time.
9. In the protest of the lathi charge on Dr. Rajendra Prasad and Prof. Abdul Bari, Rai Bahadur Dwarkanath resigned from Bihar Legislative Council.
10. Chandarvati Devi and Ramsunder Singh was another leader of the movement who took active participation.
11. Champaran, Bhojpur, Purnia, Saran, and Muzaffarpur was an important district where the movement got flourished.
12. Gorkha Police were employed for the brutal suppression of the movement.
Kisan Sabha and Bihar
1. Kisan Sabha was organised in 1922 by Mohammad Zubair and Sri Krishna Singh in Munger.
2. Bihar Provincial Kisan Sabha was formed in 1929 by Swami Shajanand Saraswati to mobilize peasant's grievances against Zamindars atrocities of occupancy rights.
3. United Political Party was formed by Zamindars to suppress peasants.
4. Bihar Kisan Sabha was formed in 1933.
5. All India Kisan Sabha was formed in 1936. Swami Shajanand Saraswati was President and NG Ranga was made secretary.
6. Pandit Yamuna Karjee and Rahul Sankrityayan who was followers of Swami Shahjanand Saraswati started the Hindi weekly "Hunkar" in 1940 which became the mouthpiece of the agrarian and peasant movement in Bihar.
Bihar Socialist Party
1. It was formed in 1931 by Ganga Sharan Sinha, Rambriksh Benipuri and Ramanand Mishra.
2. Bihar Congress Socialist Party was formed in 1934 when Jaiprakash Narayan convened meeting at Anjuman Islamia Hall in Patna. Archarya Narendra Dev was the first president and Jai Prakash Narayan was made General-Secretary.
First Congress Cabinet in Bihar
1. Government of India Act, 1935 came with constitutional remedies and provincial autonomy in the state as well as dual administration in centre that resulted many constructive work. For example- Elections was held in 152 election zones. Congress fights election with 107 members from which 98 were winners.
2. Congress got massive majority in the legislative council in which 8 candidates were the winners but Sri Krishna Singh refuses to form government. Hence, Mohammad Yunus who was the leader of independent candidates formed the government. Thus, Mohammad Yunus was the first Prime Minister of Bihar.
3. On 20th July, Congress Cabinet was formed by Sri Krishna Singh.
4. Sri Ramdayalu Singh and Prof. Abdul Bari was the Speaker and Deputy Speaker of Legislative Council respectively.
5. Newly elected minister did tremendous jobs like removal of ban on press, magazines, release of political prisoners, removal on the problems of Kashtkari Bandobast and raising status of Harijans.
6. Resignation of Shri Krishna Singh when British announced that India is also participating in the Second World War and Congress started resentment of the decision.
Quit India Movement
1. Congress Committee in Bihar under the leadership of Dr. Rajendra Prasad drafted the line of action towards the movement on 31st July, 1942.
2. Several outrages were going on like unfurled of national Flag but the British came with herculean attempt to crush the movement. WC Archer who District Magistrate ordered firing at several places.
Freedom Fighters of Bihar
1. State had given famous leaders like Swami Shahjanand Saraswati, Sahaheed Baikuntha Shukla, Biahr Bibhuti Anurag Narayan Singh, Maulana Mazhar-Ul-Haq, Loknayak Jaiparakash Narayan, Bhadra Yajee, Pandit Yamuna Karjee, Dr. Maghfoor Ahmed Ajazi.
2. Upendra Narayan Jha "Azad" and Prafulla Chaki were also active revolutionary of Bihar.