What is Triple Talaq and list of countries where it is banned?
Triple Talaq Bill, the Muslim Women (Protection of Rights on Marriage) Ordinance, 2019 Bill is passed in Rajya Sabha on 30 July, 2019. It is one of the current burning topics which are on the way of reformation. The Union Minister Ravi Shankar Prasad tabled the Triple Talaq Bill in the Lok Sabha on 25 July, 2019. According to the Government the bill is a step towards gender equality and justice. Let us see when first time the bill was tabled in the Lok Sabha, what is Triple Talaq and the name of major Islamic countries where Triple Talaq is banned.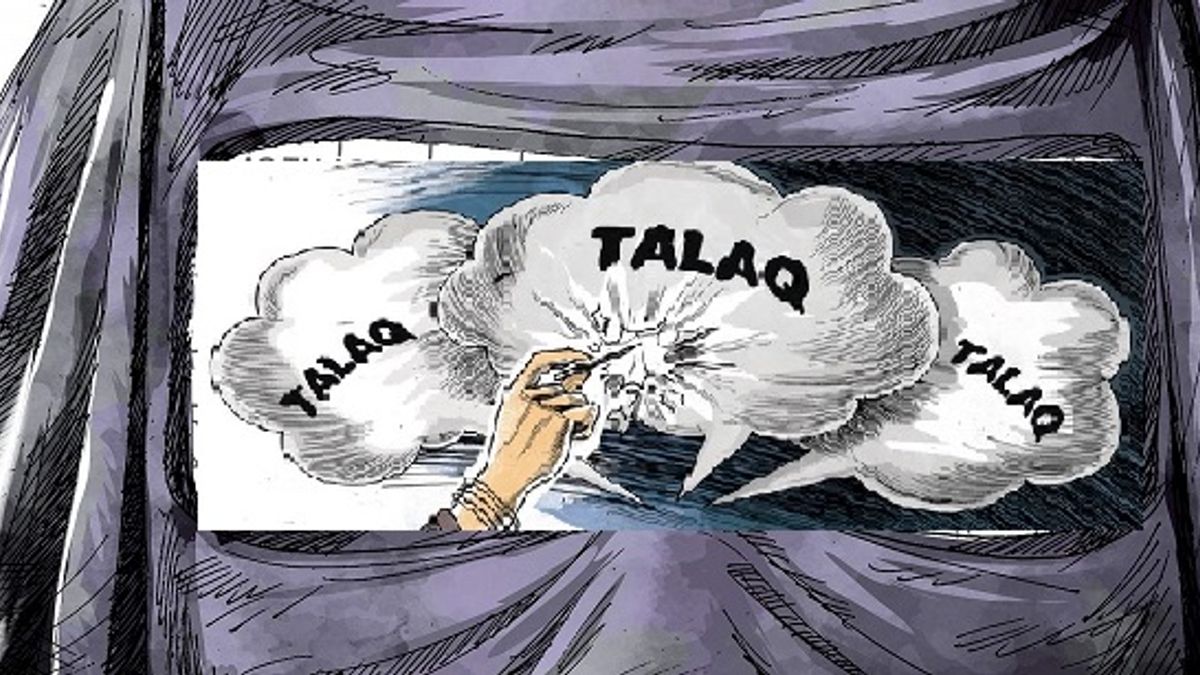 Muslim Countries where Triple Talaq is banned
The Lok Sabha has already passed the bill by a voice vote but Congress Samajwadi Party, Trinamool Congress, DMK and others walkout.
The bill criminalises instant divorce by Muslim men and seeks jail term of three years for the guilty. Let us tell you that this was the first draft legislation that was tabled by the Narendra Modi government in its first session after taking oath of office for a second term in May.
First let us study about Triple Talaq
The term 'Talaq' derives from Arabic verse which means 'freeing or undoing the knot' that refers to a divorce. The Quranic message is very explicit about divorce as it leans more toward safeguarding marriage than dissolving it abruptly. But still people need separation through Talaq or complete breakdown of marriage then it require arbitration before husband and wife.
Before moving on to the discussion, we must know the concept of Triple Talaq- which in reality is not for pronouncing three times but followed by three step process and also never pronounces in one go without arbitrators from both side because Islam gives provision of rethink, reconsider and reconcile, if it is possible. In other words, "A divorce accompanied by a number expressly or implied, shall count only as a single divorce and such a divorce is revocable except when three Talaqs are given, one in each menstrual cycle." Hence, Triple, instantaneous, verbal Talaq, in any event, is repugnant to the spirit of Islam. Here, we are giving the list of countries where Triple Talaq is forbidden by law.
Muslim Countries where Triple Talaq is banned
1. Pakistan
It was abolished after recommendations by a 7-member commission on marriage and family laws in 1956 and framed the legislation of marriage and divorce similar to Egypt, the husband must pronounce Talaq in three successive menstrual cycles.
10 Unknown traditions of the Modern India
2. Egypt
It was the first country to reform its divorce system in 1929 according to the Quranic interpretation.
3. Tunisia
As per Tunisian Code of Personal Status 1956, it enshrine that the institution of the marriage comes under the ambit of state and judiciary which cannot allow husband unilaterally to verbal divorce his wife without explanation of reason.
19 Laws and Rights must be known to every Indian
4. Sri Lanka
Although, it is not Muslim majority country but some Islamic scholars consider the Srilankan Marriage and Divorce (Muslim) Act, 1951 as the 'most ideal legislation on divorce (Triple Talaq)'. This act envisages that if husband wants separation from his wife then he has to give notice of his intention to Qazi (Muslim Judge) along with the relatives of the partners, elders and other influential Muslims of the area, for attempting the provision of rethink, reconsider and reconcile.
5. Bangladesh
The process of divorce is very simple in Bangladesh just in three steps to divorce for both Husband and Wife (When power of giving Divorce has been delegated in the Kabin) wanting separation:
I. Give Notice in writing;
II. Face the Arbitration Board (Appeared or not don't matter); and
III. After expiry of 90 days take a registration certificate from a registered Nikah Registrar (Kaji).
6. Turkey
The process of Talaq in Turkey can began only if the marriage was registered at the Vital Statistics Office. Then the entire process of Talaq will done in civil court.
Grounds for divorce accepted in a court in Turkey
7. Indonesia
Every divorce can only be executed by a court decision. An agreement to divorce between the husband and wife will not be constituted as a divorce, only a court decision may constitute a divorce. It is regulated under Law No. 1 of 1974 concerning Marriage ("Marriage Law") which also further regulated under Government Regulation No. 9 of 1975 concerning The Implementation of Law No. 1 of 1974 concerning Marriage ("Marriage Regulation").
8. Iraq
It was the first Arab country to replace Sharia court from the government-run personal status court.
About Triple Talaq Bill
- A group led by the Union Minister Rajnath Singh drawn the Muslim Women (Protection of Rights on Marriage) Bill, 2019. Ravi Shankar, Union Minister presented the Bill in the Lok Sabha earlier.
- According to the bill, a woman can approach a magistrate for "subsistence allowance" not only for herself but also for her minor child. And on the issue of the custody of the child, the magistrate has the right to take a call.
- According to the government, triple talaq is "unconstitutional, discriminatory and derogatory".
- The bill provide three year jail for Muslim who take divorce by saying 'talaq' thrice and it was passed by the Lok Sabha in December 2018.
- Twice the government had promulgated an ordinance on triple talaq in September 2018 and on February 2019. The bill was passed in the Lok Sabha but remained pending in Rajya Sabha.
- As we know that if the bill remains pending in Rajya Sabha after presenting it then it does not lapse with the dissolution of the Lok Sabha. Also, if it is passed by Lok Sabha and remains pending in Rajya Sabha then it lapses with the dissolution of the Lok Sabha.
- The major issue over the law was 'three year jail' that the opposition claimed by saying that it will generate fear amongst the Muslims. Later, the government introduced the provision of 'bail' during the trial.
- Earlier, the five-judge bench provide justice from all different religions that triple talaq violate " constitutional morality" and talents of holy book Quran.
In the above write-up we have cover the most debated current topic on Triple Talaq which shows, how Indian society wants to move towards reformation whether it is social or religious matter. And also deals with – What makes the Triple Talaq (instant divorce) law so difficult is the fact that they are not codified and so are open to interpretation and adjustment.