Today In History, 25 February: What Happened On This Day
What happened today in history (25 February): Ravishankar Vyas and Shahid Kapoor were born, Paul Reuter and Don Bradman died, Muhammad Ali became world heavyweight champion, Martin Scorsese won the Oscar for best director, Queen Elizabeth I was excommunicate from the Catholic Church, and more.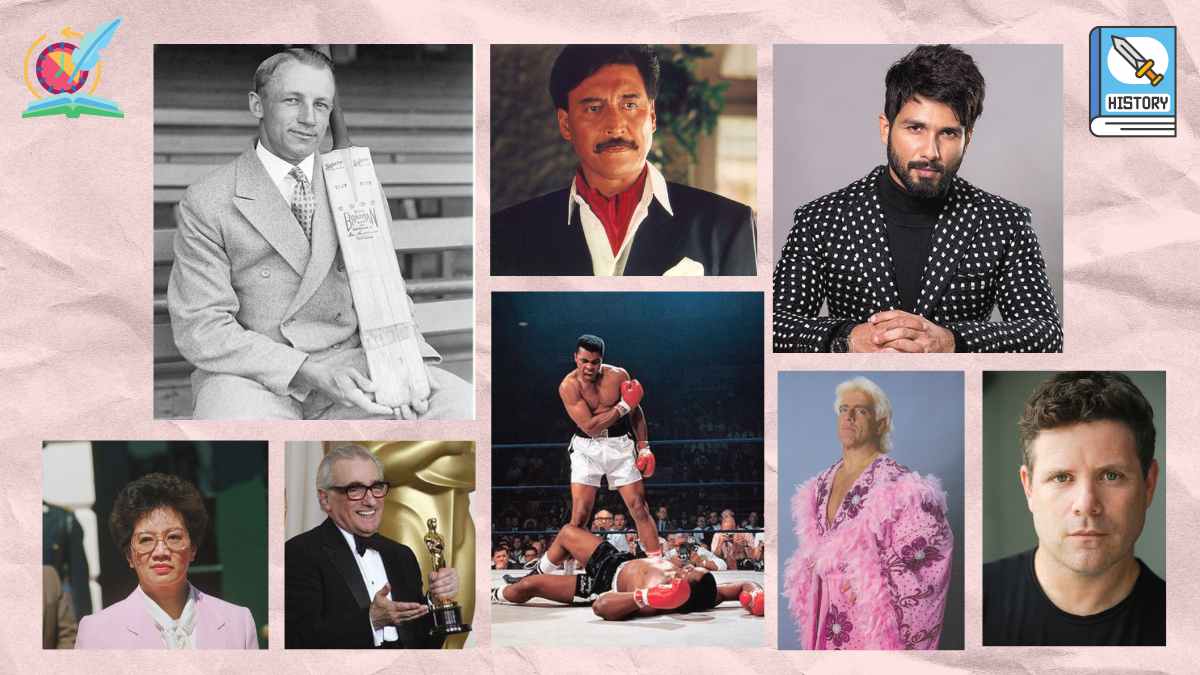 This day in history (25 Feb): The death anniversary of Don Bradman
Today in History, 25 February: The month of love, February, is about to come to an end, but spring is fast approaching. As you settle into the warmer weather, don't slip too far into your comfort zone. Learning is a never-ending process.
On that note, take a look at the historical significance of today, 25 February.
It appears another seemingly ordinary day on the surface, but 25th February holds a crucial place in world history.
Read on to know more about what happened on this day (Feb. 25) in sports, politics and art, along with famous birthdays and deaths in world history.
Historical Events On This Day
In 1570, Pope Pius V excommunicated Queen Elizabeth I of England from the Roman Catholic Church.
In 1836, American inventor Samuel Colt patented the first revolver.
In 1910, the Dalai Lama fled Tibet to India to escape Chinese troops.
In 1956, Soviet First Secretary Nikita Khrushchev denounced Joseph Stalin at the 20th Congress of the Communist Party of the Soviet Union.
In 1986, Corazon Aquino became the Philippines' first woman president after the fleeing of President Ferdinand Marcos.
Sports Events Today
In 1964, Muhammad Ali knocked out Sonny Liston to become the world heavyweight champion.
In 2018, Marit Bjoergen of Norway became the most successful winter athlete of all time (15 medals) with gold in the 30k cross country at the Winter Olympics.
Art and Culture Events Today
In 1995, iconic American singer Frank Sinatra performed for the final time before a live audience of 1200 select guests.
In 2007, Martin Scorsese won Best Director, Forest Whitaker best actor and Helen Mirren Best Actor female actor Oscars at the Academy Awards.
Notable Deaths On This Day
| | | |
| --- | --- | --- |
| Sr No | Death Year | Personality |
| 1 | 1899 | Paul Reuter, German-born British entrepreneur who founded the Reuters news agency and was a pioneer of telegraphy and news reporting |
| 2 | 1950 | George Minot, American medical researcher and physician who won the Nobel Prize in Medicine in 1934 for his work on the treatment of pernicious anemia with liver therapy |
| 3 | 2001 | Don Bradman, Australian cricketer who's widely considered the greatest batsman of all time |
| 4 | 2017 | Bill Paxton, American actor and director known for his roles in films such as Aliens, Twister and Titanic |
Famous Birthdays On This Day
| | | |
| --- | --- | --- |
| Sr No | Birth Year | Personality |
| 1 | 1841 | Pierre-Auguste Renoir, French artist and one of the leading figures of the Impressionist movement |
| 2 | 1884 | Ravishankar Vyas, Indian independence activist, social worker |
| 3 | 1917 | Anthony Burgess, English writer and composer known for his novel "A Clockwork Orange" |
| 4 | 1943 | George Harrison was an English musician, singer-songwriter, and lead guitarist of the Beatles |
| 5 | 1948 | Danny Denzongpa, Indian actor, singer, and film director who has appeared in over 200 Bollywood films and is known for his versatile villainous roles |
| 6 | 1949 | Ric Flair, retired American professional wrestler in WWE known for his flamboyant and brash persona |
| 7 | 1971 | Sean Astin, American actor and filmmaker known for playing Samwise Gamgee in The Lord of the Rings films |
| 8 | 1981 | Shahid Kapoor, Indian actor known for his films Kaminey, Kabir Singh and Padmaavat |
Related | Today in History (24 February)
Related | Today in History (23 February)