Tour of the International Space Station: Steps to be followed from Home
An interactive tour of the International Space Station (ISS) has been launched by Google which allows anyone to log in and explore it from the Earth. Isn't it exciting? So now you can travel to space without any hard work of decades and training. To know more let us read it below.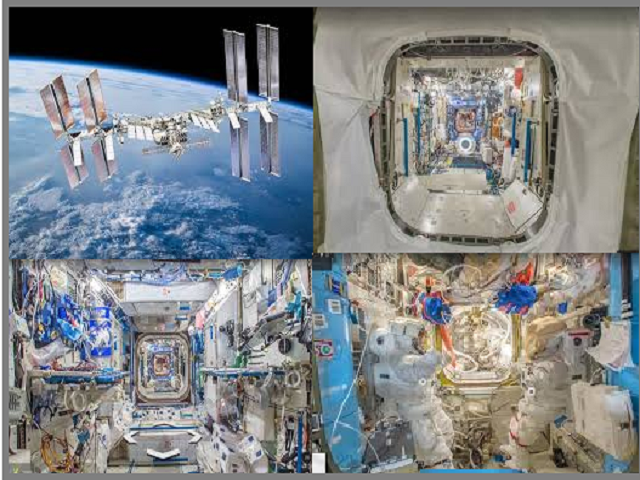 Tour of the International Space Station
It's a dream of floating around in space or going to the International Space Station. Google art and culture now offers a full 360-degree virtual tour of International Space Station (ISS). It is accessible for anyone with internet access.
By using the company's Street View technology the tour allows you to explore the 21-year-old space station without any kind of preparation that might normally require.
As we know the whole world is suffering from COVID-19 pandemic and lockdown forced us to stay at home or indoors. In summers most of the families plan a vacation for a change and for children. In these tough times, Google has decided to take you into space from your comfort zone or home.
What can be explored in a tour to ISS?
During the travel, you can visit any of ISS's long and winding tunnels and look around all its equipment-packed rooms. You can also check out the quarters of the crew and also some personal items of the astronaut's.
In addition to the tour, some fun and educational ISS-themed informational program have also provided by Google. As a virtual space tourist, you will come to know about life at the station. The tour has also covered everything from what and how the visiting astronauts eat to the effect that zero gravity takes on their body while they orbit the Earth.
What does Low Earth Orbit (LEO) mean?
This is done via Google Earth in collaboration with NASA, ESA, JAXA, Roscosmos and CASIS who are dwelling and working at ISS to collect the images of inside the space station and also let others know how it looks like and how Earth looks from the outer.
An astronaut at the European Agency Thomas Pesquet in his blog post said: "The annotations highlight everything from where astronauts work to stay physically fit, what kinds of food they eat, and where scientific experiments take place".
Thomas Pesquet further stated in his blog post about the problems face or they had to do a lot of troubleshooting before collecting the final imagery which is available to the viewers today. He also said that "The ISS has technical equipment on all surfaces, with several cables and a sophisticated layout with modules shooting off altogether directions that are left, right, up and down. At this place, six crew works and so is a busy place. They have to carry out research and maintenance activities 12 hours a day. He also told that they have faced several obstacles and had limited time to capture the imagery and so they had to be confident that their approach would work".
What is Street View?
It is a virtual representation by Google Maps of our surroundings on Google Maps and consisting of millions of panoramic images. The content of the Street View comes from two sources namely Google and contributors. Through this person from everywhere can virtually explore the world.
What are the Steps to visit inside the ISS by using Google Earth?
First Step: Open Google Earth
Second Step: At the left-hand corner in the search bar search for the International Space Station.
Third Step: On the options, click on the guided tours.
Fourth Step: Now, from the table of contents, select which part of the station you would like to tour.
Let us tell you that in the table of content you will find some facts about various areas of the ISS including the Columbus Research Laboratory, the Copula Observation Module, SpaceX Dragon Docking Vehicle, orbital Cygnus Docking Vehicle, docking compartments, etc.
So, during COVID-19 lockdown, you can visit the International Space Station from your home and enjoy the summer vacations with children and family.
ISRO's Space Programme: Timeline from 1960s to 2019