What is a Partial Solar Eclipse? Time, Duration, Visibility, and more
A partial Solar Eclipse will be visible today from most parts of India. But what is a partial solar eclipse and how it is different from a regular eclipse, time, duration, visibility, and more?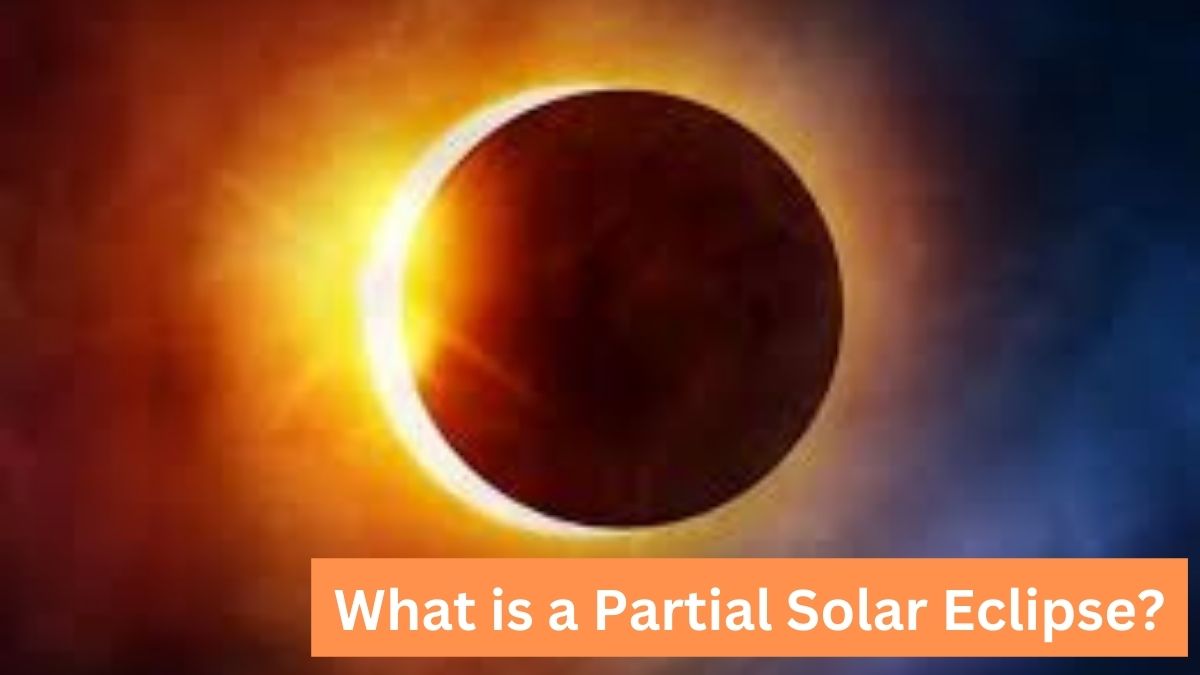 What is a Partial Solar Eclipse?
According to the Ministry of Earth Science, the partial solar eclipse on Monday beginning before dusk in India will be visible from most locations. Most parts of India, as well as sections of Europe, the Middle East, North Africa, Western Asia, and the North Atlantic Ocean, will be able to witness the late afternoon eclipse.
What is a Partial Solar Eclipse?
A solar eclipse is a moment when the Moon comes between the Sun and the Earth and blocks the light of the sun, casting a shadow. And when the lunar sphere partially obscures the brightest star.
Also during a partial solar eclipse, the Moon, the Sun, and Earth don't align in a perfectly straight line, and the Moon casts only the outer part of its shadow, the penumbra, on Earth.
Partial Solar Eclipse in India
The Ministry of Earth Sciences said in a press release, "In India, the eclipse will begin before sunset in the afternoon and will be seen from most places. However, the same cannot be seen from Andaman & Nicobar Islands and some parts of north-east India including Aizawl, Dibrugarh, Imphal, Itanagar, Kohima, Sibsagar, Silchar, Tamelong etc."
Today, October 25, there will be a partial eclipse that may be observed from most locations. It will start in India before dusk in the afternoon. India won't be able to see the eclipse's finale because it will still be happening after sunset. In the north-western regions of the country, the Sun will be obscured by the Moon to a degree of around 40 to 50 at the time of the greatest eclipse.
At the time of the maximum eclipse, the Sun will be covered by the Moon by an average of about 44% and 24% in Delhi and Mumbai, respectively.
The exact timing and duration of the partial solar eclipse in different parts of the country will be:
Delhi: 4.29 pm | Duration: 1 hour 12 minutes

-Mumbai - 4.49 pm |Duration: 1 hour 19 minutes

-Bangalore - 5.12 pm | Duration: 43 minutes

-Kolkata - 4.52 pm | Duration: 11 minutes

-Chennai - 5.14 pm | Duration: 30 minutes

-Bhopal - 4.42 pm | Duration: 1 hour 4 minutes

-Hyderabad - 4.59 pm | Duration: 48 minutes

-Kanyakumari - 5.32 pm | Duration: 27 minutes
Experts advise against viewing the eclipsed sun with the naked eye, even for a little period of time. Due to the high-intensity radiation from the sun's photosphere, viewing a solar eclipse directly can harm eyes permanently and, in some cases, even result in complete blindness, although the sun is partially blocked by the moon.