What is bad bank which is recommended by the Indian Banking Association (IBA)?
Non-performing assets (NPAs) of all public and private banks in India till March 2020 stand at Rs 10 lakh crore. These NPAs are also called bad loans. The Indian Banking Association has recommended to the Reserve Bank and the Ministry of Finance to form a 'bad bank' in the country to get rid of 'bad loan' problem.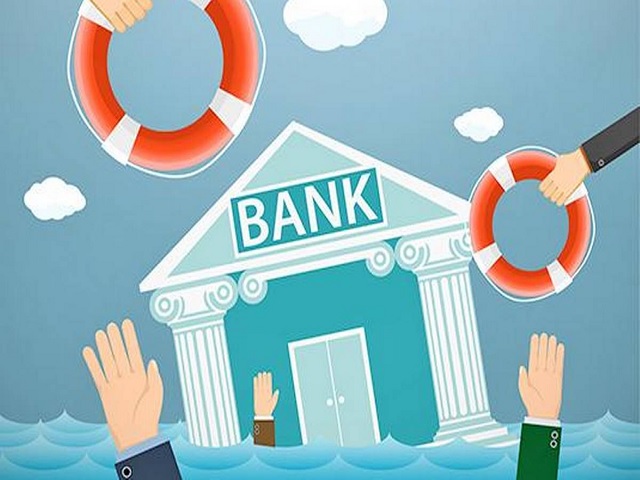 Bad Bank
The banking sector in India has been going through a lot of trouble for the last few years. The biggest reason for this is the increase in the number of will full defaulters. Some main names are; Vijay Mallya, Nirav Modi, Mehul Chowki etc.
Due to all these willful defaulters, the total NPA or non-performing assets of public and private banks in the country had reached Rs 10 lakh crore by March 2020.
What is the definition of NPA?
Non-performing asset (NPA), a loan whose borrower has stopped repaying interest or principal amount since last 90 or has not repaid 3 EMIs. These NPAs are also called bad loans.
Or
A non-performing asset (NPA) is a loan or advance for which the principal or interest payment remained overdue for a period of 90 days.
The Indian Banking Association has recommended to the Reserve Bank and the Ministry of Finance that a bad bank should be opened in the country to get rid of the problem of this bad loan.
What is a Bad Bank?
The first idea to establish a bad bank in the world was given in 1988 in America. The first idea to establish a Bad Bank in India was given in the Economic Survey 2017 and it was suggested to name it 'PARA' (Public Sector asset Rehabilitation Agency).
The Reserve Bank of India also suggested the establishment of Bad Bank and suggested names; PAMC (Private Asset Management Company) and NAMC (National Assets Management Company).
Thus, a bad bank is a bank that deals mainly in the recovery of bad loans. Bad Bank buys NPAs or bad loans of commercial banks at cheap prices and recovers this bad loan.
It means a bad bank recovers a loan that the main commercial bank has declared a bad loan or write off in its account book.
As per the recommendations of the IBA, 'Bad Bank' will initially require capital of around Rs 10,000 crore, which should be fully provided by the Government of India.
Example of Bad Loan: Suppose Punjab National Bank (PNB) distributed a loan of Rs 100 crores and after a due period it recovered only Rs 70 crores, it means Rs 30 crore became NPA. Now the concerned bank has declared this Rs30 crore as bad loan.
Now the work of Bad Bank starts here. Now suppose PNB sells this bad loan to the bad bank in Rs. 20 crores.
Now, the responsibility of recovering this bad loan fall on the shoulders of the bad bank. If the bad bank does not recover this bad loan it would be a loss of 10 crores to the bad bank. If this bad loan is recovered, then the bad banks would have a profit of Rs. 10 crores.
In 2012, during the economic crisis, Spain had also taken the help of such bad banks.
Profits of Bad Bank:-
1. This will enable commercial banks to pay full attention to their core banking activity.
2. The NPAs of commercial banks will be low which will increase the confidence of the general public in the banking system.
3. The financial condition of commercial banks will improve so that they will be able to give adequate loans to other sectors as per the requirement.
Challenges for Bad Bank:-
But it is not very easy to reduce the bad loans in the country. Recovery of bad loans is a tough task in a democratic country like India because banks are under severe political interference. Banks can't take severe steps against the willful defaulter due to political pressure.
Many loan are distributed under political interference and these defaulters have political asylum. That is why debt is not paid on the due date.
So under such adverse conditions, these bad banks may not be able to recover 100% bad loans. If it happens so then bad banks will not be able to work longer in the country.
Now let's wait and watch when the initiative for its establishment of bad loan starts and what kind of recovery rights given to bad banks?
Sinking Fund: Meaning and objectives