Who was the Tata Group Veteran R.K Krishna Kumar?
The Tata Group veteran, RK Krishnakumar was a former Tata Sons director and was one of the confidants of Ratan Tata. Read this article to know about his exemplary contribution and success.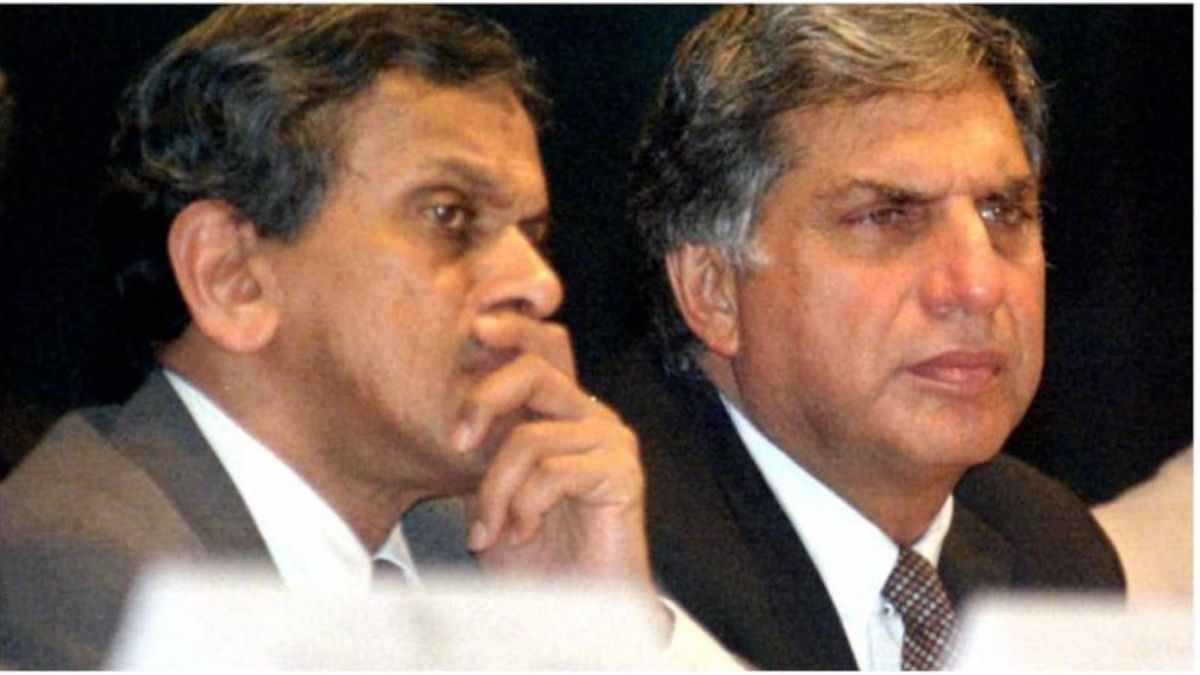 Who was Tata Veteran RK Krishna kumar?
Tata Group veteran and former Tata Sons director RK Krishnakumar passed away in Mumbai on January 1, 2023. Krishnakumar is well-known for his involvement in a number of acquisitions by the Tata Group, including the £ 271 million purchase of Tetley in 2000 that elevated Tata Global Beverages to the position of second-largest tea producer in the world.
Words cannot describe the deep sense of loss I feel on the passing of my friend and colleague Mr. R. K. Krishnakumar. I will always fondly remember the camaraderie we shared both within the group and personally. He was a true veteran of the Tatas and will be missed dearly by all.

— Ratan N. Tata (@RNTata2000) January 2, 2023
Who was RK Krishnakumar?
Krishna Kumar was born to Sukumaran and Sarojini on July 18, 1938, in Thalassery, Kerala, in southern India. He attended Madras Christian College Higher Secondary School in Chennai, where his father was the police commissioner, to complete his education. Before relocating to Mumbai, he completed his graduate studies at Loyola College in Chennai before earning his master's degree with distinction from the Presidency College of the University of Madras.
Deeply religious and affectionately referred to as KK, he was occasionally seen in Mumbai's Matunga suburb purchasing flowers from the shops close to South Indian temples. His wife Ratna and son Ajith, who serves as COO at Tata Consumer, were frequently by his side.
Journey of RK Krishnakumar at TATA
After starting his career in 1963 with Tata Administrative Service, Krishna Kumar was transferred to Tata Finlay, a partnership between Tata and Finlay of Glasgow that operated as a tea, coffee, and spice company. Kumar joined Tata Tea's board of directors in 1988 and was made the company's managing director in 1991.
He then moved on to work as managing director of Indian Hotels before becoming vice-chairman of Tata Tea in 1997. From 2002 until his retirement in July 2013, Krishna Kumar served as a director on the board of Tata Sons Ltd, the holding company for the Tata Group.
Also Read about the founder of Tata, Jamsetji Tata
Relation between Ratan Tata and KK
When Ratan Tata had to deal with hostile group satraps, such as Ajit Kerkar, who didn't like Ratan Tata succeeding JRD Tata, KK, as he was known at Bombay House, the headquarters of the Tata group, stood firmly by Ratan Tata.
KK and Ratan Tata were among the first senior executives to arrive at the Taj Hotel on the first day of the Taj Hotel siege during the 2008 Mumbai terrorist attacks. Then, while RNT served as the crisis manager, he witnessed the tragedy along with him.
Even after Ratan Tata retired from the company in 2013, Krishna Kumar's relationship with Ratan Tata persisted. He was one of the select few executives whose services the chairman emeritus of the Tata Group retained. He was one of the five people selected by Tata Sons to serve on the search committee to find Ratan Tata's replacement after his retirement.
"He would be admired for his humility; he would be admired for his sense of justice, his own personal value system. He lived by what he preached," Ratan Tata said when KK retired.
"He's been a very dependable, a very straightforward colleague with whom one is able to confide, to seek, advise, a bouncing board and I hope to some extent he feels I have reciprocated in his times of dilemmas," Tata added.
Read the Biography of Ratan Tata
Krishna Kumar had a significant impact on the Tata Group. He didn't make many mistakes. Some of them had to do with the acquisitions he eagerly oversaw. As the primary philanthropic trust of the Tata Group, Sir Dorabji and Sir Ratan Tata Trust, together own a 66% stake in Tata Sons, the primary holding company of the Tata group companies, he served as their lifetime trustee. In 2009, Krishnakumar was awarded the Padma Shri, the fourth-highest civilian honor in India, in recognition of his contributions to trade and business there.