Yogi Adityanath: 13 lesser-known facts about Uttar Pradesh's Chief Minister
Today, BJP's firebrand Yogi Adityanath turned 48 years old. PM Modi and several other ministers wished UP's CM Adityanath on his special day. Read below to find out some lesser-known facts about CM Adityanath.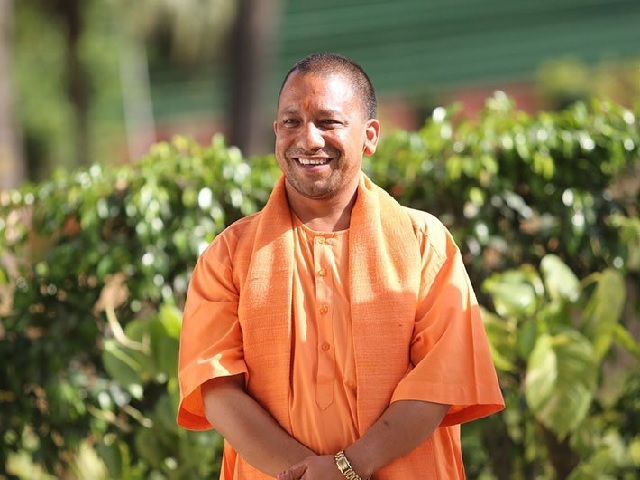 Yogi Adityanath
Today, BJP's firebrand Yogi Adityanath turned 48 years old. He began his special day by planting a sapling and prayed for the well being of the people. Prime Minister Modi and several other Ministers sent him warm wishes over Twitter on his 48th birthday.
Yogi Adityanath Biography: Birthday, Early Life, Family, Education, Political Journey and more
Here are some lesser-known facts about the CM of Uttar Pradesh Yogi Adityanath:
1- On April 20, 2020, Yogi Adityanath lost his father but didn't attend his last rites due to the countrywide lockdown.
2- Yogi Adityanath is not only a famous face in BJP, but he also has a massive following in UP East.
3- At the age of 21, he renounced his family and became a disciple of Mahant Adityanath-- the then head priest of Gorakhnath Math. Before becoming a monk, his name was Ajay Singh Bisht.
4- Yogi Adityanath is a graduate in Mathematics from HNB Garhwal University, Uttarakhand.
5- In 1996, he began election campaigning for Mahant Adityanath. In 1998, Mahant Adityanath retired from active politics and declared Yogi Adityanath as his heir and nominee for the next Lok Sabha polls.
6- In 1998, Yogi Adityanath became the youngest member of Lok Sabha from Gorakhpur constituency at the age of 26 years. He has been winning the Gorakhpur seat in UP since 1998.
7- Yogi Adityanath is also the head priest of the Gorakhnath temple of UP's Gorakhpur.
8- In the year 2002, Yogi Adityanath established Hindi Yuva Vahini-- an organization for the protection of cows.
9- In 2005, a religious purification drive was led by Yogi Adityanath where more than 5,000 people were converted in Hinduism in UP's Etah. This drive is known as 'Ghar Wapasi'.
10- He faced charges ranging from attempt to murder to defiling places of worship, rioting with deadly weapons and criminal intimidation.
11- In 2010, Yogi Adityanath disapproved BJP's stance on Women Reservation Bill.
12- Yogi Adityanath wakes up at 3:00 am in the morning and goes to bed at 11:00 pm.
13- As per several reports, Yogi Adityanth eats simple food. He eats Papaya, Gram and Daliya in breakfast, boiled vegetables with Chapatis in lunch and 2 Chapatis with boiled Gram and green vegetables.
Yogi Adityanath Government to built 800 km Herbal Belt: All you need to know