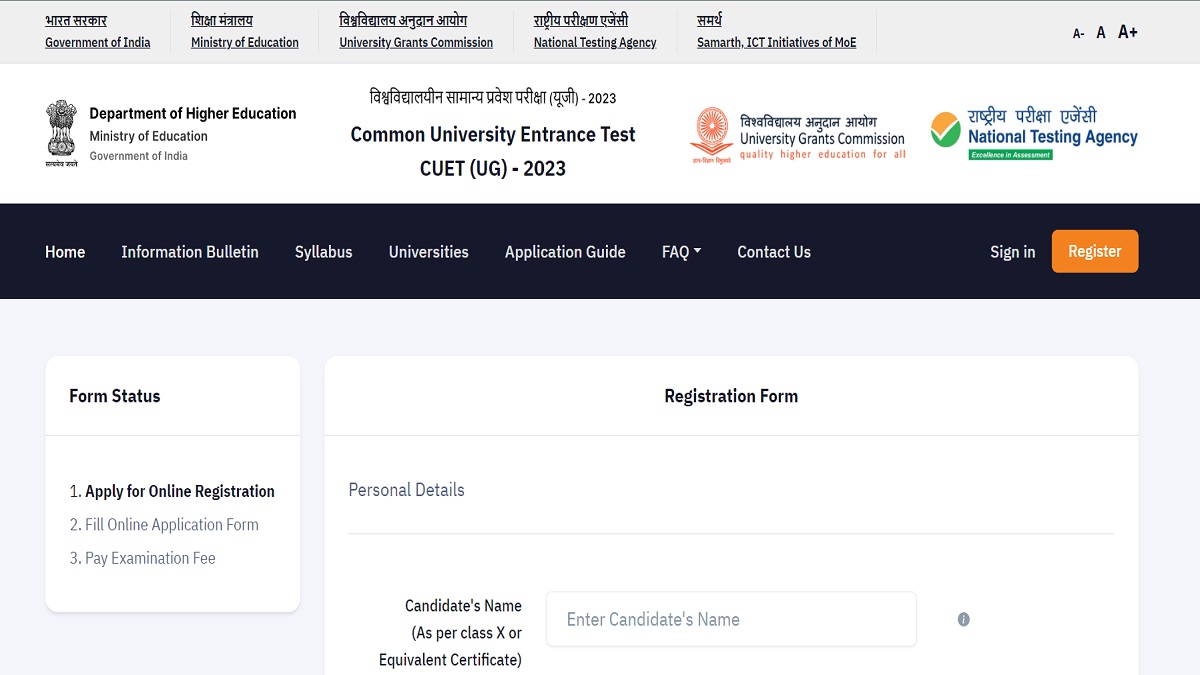 CUET UG 2023 Exam Help Centres: The National Testing Agency has released the list of examination help centres across the country for conducting the CUET UG 2023 exams smoothly. The list contains the locations and details of the help centres. Students appearing for the CUET UG 2023 exams can visit the official website of the university to check the list of help centres and other details.
NTA released the notification regarding the CUET UG 2023 exams on the official website of CUET. The help centres will create awareness among the CUET UG 2023 aspirants providing equal opportunities to candidates especially those from rural remote areas. According to the notification released, the NTA has set up help centres with an aim to ensure that students who have to apply can do so without facing any difficulty and get the necessary guidance required.
CUET UG 2023 Official Notification - Click Here
As per the notification released, there are 24 exam centres across the country. Each of exam centre will have a dedicated technical person who will be in charge and help applicants to fill up their CUET UG 2023 forms. The help centre services are free and all that students need to do is go to the designated help centre with their required documents and fill up the form. With the help centres in place, candidates need not go to any Cyber Cafe for filling out their Application Form for CUET UG 2023.
Candidates can also contact the helpline number 011-40759000/ 011-69227700 or email cuet-ug@nta.ac.in when applying for the CUET UG 2023 exams in case of any difficulty.
CUET UG 2023 Registrations
The CUET UG 2023 registration process is underway. According to the given schedule, the last date for candidates to submit the CUET UG 2023 registrations is March 12, 2023. Candidates appearing for the exams can revisit the steps given here to apply for the CUET UG 2023 entrance
Step 1: Visit the CUET official website
Step 2: Click on the CUET UG 2023 Registration link
Step 3: Enter the required details in the CUET UG 2023 link
Step 4: Fill in the CUET UG 2023 Application form
Step 5: Submit the CUET UG 2023 Application fee and click on the final submission link
Also Read: Karnataka 1st PUC 2023 Exam Postponed in Belagavi Due To PM Modi Visit, Check Revised Date Here