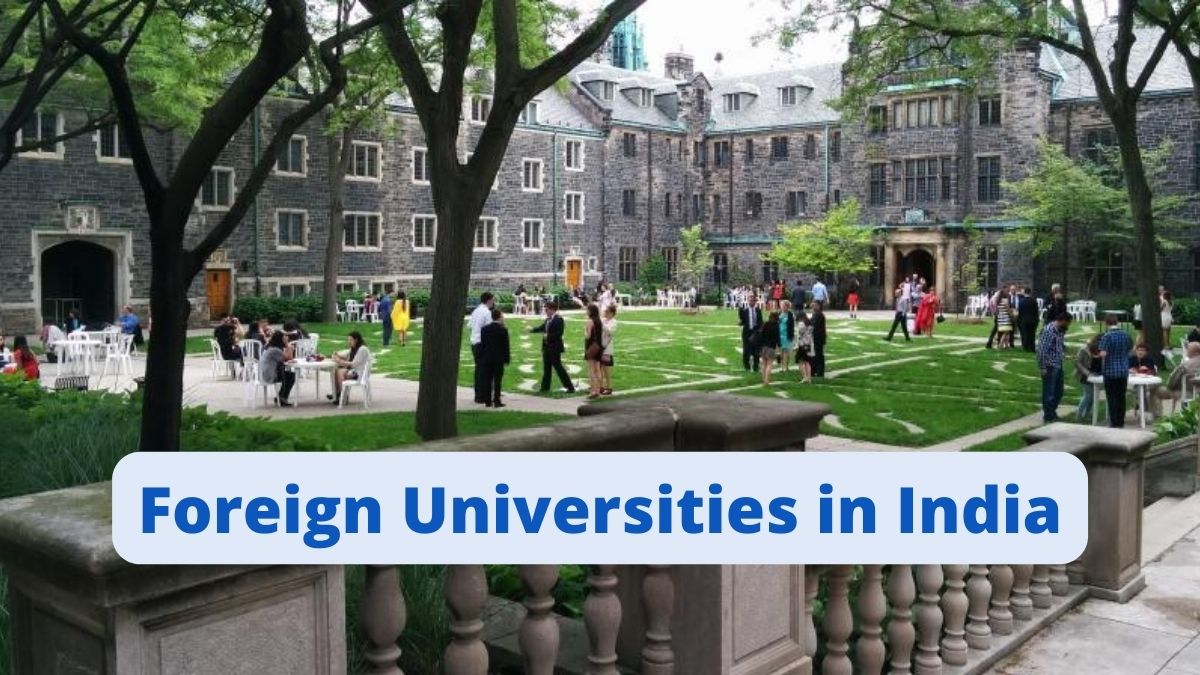 University Grants Commission: Studying abroad and getting a degree from an Ivy League college has always been a dreamt for many students, but most of the students couldn't afford to get a quality education from the top universities because of financial issues. But this time, UGC has announced that foreign universities can set up their campuses in India. However, Indian students will now be able to experience foreign education in India at an affordable cost without any travel.
UGC Chairperson M Jagadesh Kumar, on Thursday, January 5, 2023, announced some of the draft norms for campuses of foreign higher education organizations in the country under the New Education Policy (NEP) 2020. He also invited suggestions and asked for feedback from the public on the same.
This move to internationalize education came as a step towards maintaining India's heavily regulated education sector to allow Indian students to obtain foreign qualifications at affordable fees. It will make India an attractive global study destination. Not only this, but it will also help overseas educational institutions to establish the nation's young population.
As per the reports, the government has taken steps in the past to set up or allow foreign universities to open their campuses in India. The first step was taken in 1995 when the Bill was introduced but couldn't go forward and the second in 2005-2006 when the draft law could only go up to the Cabinet stage.
Which Foreign Institutes can set up their campuses in India?
As per the latest updates, foreign universities will require the permission of the University Grants Commission (UGC) to establish their campuses in India. However, the starting permit will be valid for up to 10 years only.
While announcing the draft norms, UGC Chairperson M Jagadesh Kumar said that foreign universities and HEIs will need approval from the University Grant Commission (UGC) to set up their campuses in India.
He further informed that foreign universities which want to set up their campuses in India should be ranked within the top 500 of general or subject-wise rankings globally. He further stated that universities that have obtained subject-wise rankings will be allowed to offer the same subjects on Indian campuses.
Universities like Yale, Harvard, Stanford, and British institutions such as Oxford King's College, University of Cambridge, etc all can set up their campuses in India, allowing all Indian students to get admission into top foreign universities without having to travel abroad.
However, UGC Chairperson M Jagadesh Kumar also cleared in the official notification that organizations who are willing to set up their campuses in India will require to offer full-time degree programmes in offline/physical mode, not in online or distance learning.
Admission Process in these institutions
As per the recent updates, the institutions that come to India to set their campuses will have the freedom to decide their own admission process and fee structure, said UGC Chairperson M Jagadesh Kumar. He further added that there will be a provision for need-based scholarships in all these foreign universities. However, the draft regulation does not mention anything about the reservation norms for these universities, which means that these foreign institutions will be free to decide if they wish to provide reservations for certain students on their Indian campuses.
Fees and Faculty in these foreign varsities
These foreign higher education institutions (HEIs) that will set up their offline campuses in India will decide its admission process but what about their fee structure? The UGC Chairperson while announcing the draft norms advised keeping the fee structure transparent and reasonable for Indian students.
According to the official notice released, the Indian government will not provide any scholarships to students who are taking admission to these institutes.
Whereas the faculty recruited in these institutes will also have the authority to recruit teaching staff from India as well as from abroad according to their recruitment norms.
Courses offered in these institutions
As per the updates, these foreign institutions will provide undergraduate, postgraduate, doctoral, post-doctoral, and other degree programmes, including diplomas, and certificates at all levels.
Moreover, the qualifications given to the Indian students on National soil will be equally recognized as an equivalent to the corresponding qualification by the foreign institute's main campus.
Foreign Institutes in India
Students will have to wait a while for these foreign varsities to come to India. The draft has to be finalized and then notified by the government first. It is expected that these universities will come to India by the First Half of 2023.
However, once the draft is approved, these foreign universities will get two years of duration to set up their campuses in India, and then they will be granted permission for 10 years. The Institutions can then apply for an extension of one year before the expiry of the period.
Also Read: Pariksha Pe Charcha 2023 Registrations Extended Till January 27, Get Direct Link Here
REGISTER FOR RESULTS UPDATES