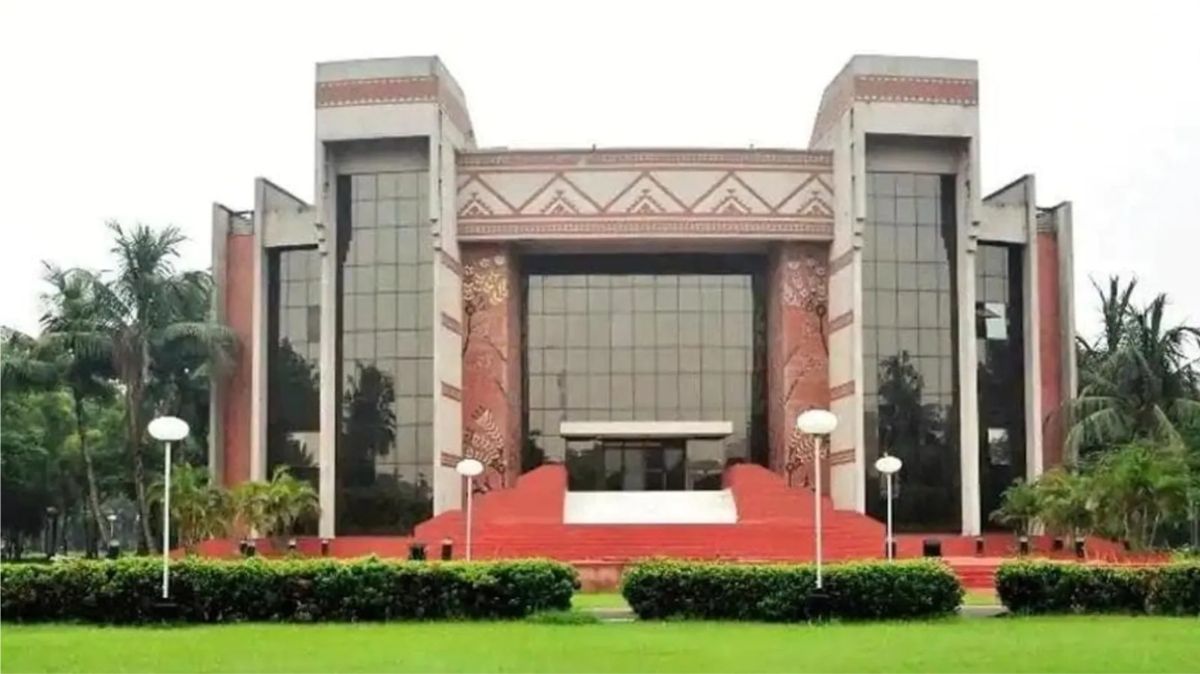 IIM Calcutta: The Executive Programme in Business and Corporate Law (EPBCL) emphasizes a detailed view of the legal environment in which national as well as international operations are carried out.
Raqshanda Niazi who is a qualified lawyer joined the Indian Institute of Management (IIM) Calcutta's Executive Programme in Business and Corporate Law (EPBCL) in 2018 in the first year of its launch. IIT Calcutta is regarded as one of the top business schools in the country and is also training senior executives and officers in the law sector relevant to their work.
IIM Calcutta has been offering multiple programmes such as Leadership and General Management, Functional, Sectoral, Strategy and Entrepreneurship, Analytics and Data Science along with a specialisation in law. Law as a topic already holds a significant position in the Masters of Business Administration (MBA) courses offered across institutions, a few also offer specialised short-term executive management development programmes on several topics including Corporate Law.
Customised Programmes at IIM Calcutta
The programme receives regular requests from the government, most recently from the Ministry of Defence from public-sector units and from corporate houses that send their employees for upskilling. The programmes are customised as per the needs of the company.
Also, IIM Calcutta has trained 210 officers on Contract Management so far as part of an agreement with Coal India. The institute has trained senior officers working with the Oil and Natural Gas Corporation (ONGC), National Thermal Power Corporation Limited (NTPC) and Food Corporation of India (FCI).
This prestigious institution has built a programme for training defence officials and those officials who are in defence acquisition and procurement. A professor at the institute stated that this programme was carried out under the Director General of Defence Acquisitions.
Law and Management Programme
Resources from teachers and business practitioners across the globe are shared in this course. The lectures are delivered online and the learners are required to visit the campus only for a short period of time as well as make the presentations of projects assigned to them. There are learners from overseas also because it is held online mode.
The six-month programme helped Niazi in expanding her outlook on finding a solution to more complex issues. These programmes are usually taken by executives which help them in enhancing their mid-career by upskilling themselves. Ajay Neb also completed the EPBCL Programme in 2018 and he is a Senior Vice President, of Corporate Affairs, at Edelweiss Financial.
Legal Aspects of Law
Ravindran Rajesh Babu explained that the LLB degree programme gives a broad basic understanding of all the legal aspects of a subject. The institute focuses on the corporate regulatory part as well as the international regulatory part which is much similar to an executive's job profile. The programmes were delayed in the years 2020 and 2021 due to the Covid-19 pandemic however they resumed again in 2022. There are 50 to 52 participants enrolled in one batch. On completion of the programme, the students get to travel to Calcutta for the seven-day in-campus participation which is mandatory.
Also Read: NEET SS Counselling 2022: FORDA Requests DGHS for Mop Up Round, Read Details Here
REGISTER FOR RESULTS UPDATES