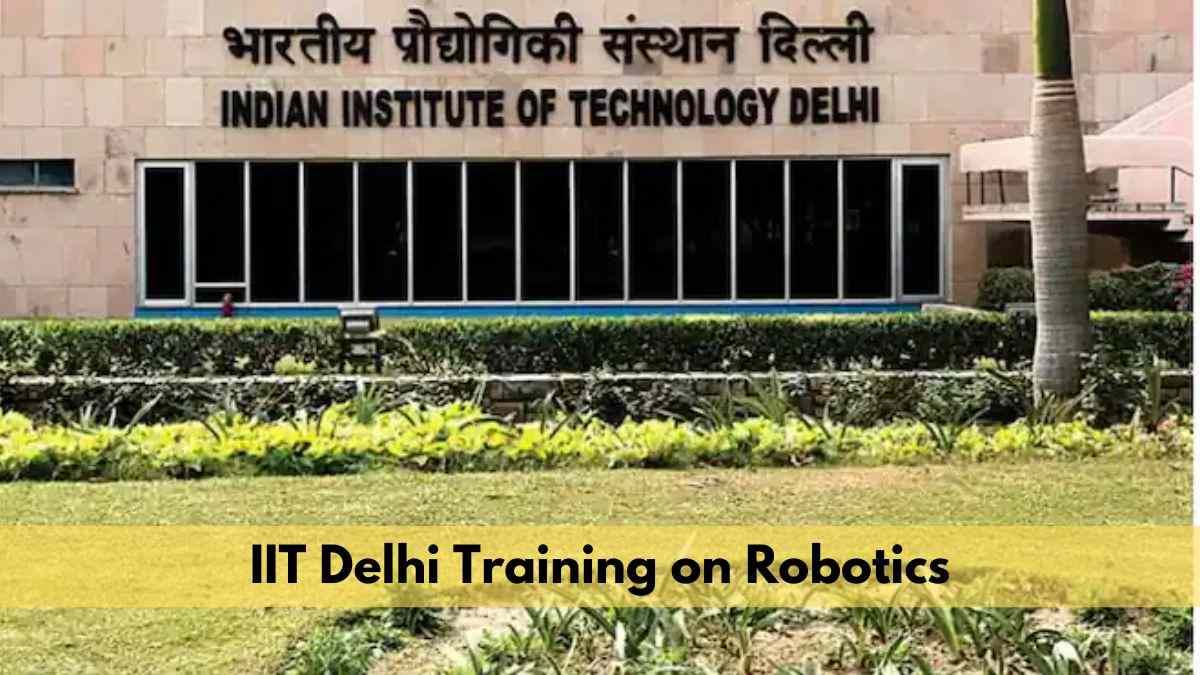 IIT Delhi Training on Robotics: The Indian Institute of Delhi (IIT Delhi) will train students from around 100 schools on Robotics. The training will have a duration of 2 months. This responsibility has been taken by the IHFC (I-Hub Foundation for Cobotics), i.e. technology innovation hub of IIT Delhi. The hub had recently launched Delhi Robotics League (DRL). The DRL 2023 is open to all Delhi Schools, and schools across all boards (ICSE, CBSE, etc.).
They are eligible to apply for DRL 2023 free of cost. Till now, more than 100 schools have registered for the same. However, authorities will close the registration window for DRL on January 26, 2023, till 11.59 am. Thus, those who are interested and have not filled out the form yet must do the same on the official website i.e. delhiroboticsleague.in
What is the Benefit of Organizing Boot camps?
IIHFC will organize boot camps which will be supported by startups, Rancho Labs, and The Innovation Story. As per the institute, around 800 students have been benefitted from the boot camps that have been hosted by the them in last 2 weeks.
The main motive of these boot camps is to encourage young minds to allocate their skills in developing robots along with the team members. Experts will first train the students on the basics of robotics. Afterward, they will make them familiar with the ways to use robotics in daily life.
Robo Kancha Contest 2023
DRL will further enable the trained students to take part in Robo kancha game for DRL 2023. The contest will be held on July 6 and 7, 2023 at Thyagraj Stadium, New Delhi. It will comprise two rounds- Preliminary and final.
Class 9th and 10th student teams from Delhi can take part in the contest. Various rewards will be granted to the achievers. They include- DRL Award, 1st Runner-Up, 2nd Runner-Up, Best Idea Award, Best Design Award, and Special Awards.
Also Read: Professor Bharat Bhasker Appointed as New IIM Ahmedabad Director, Check Details Here
REGISTER FOR RESULTS UPDATES