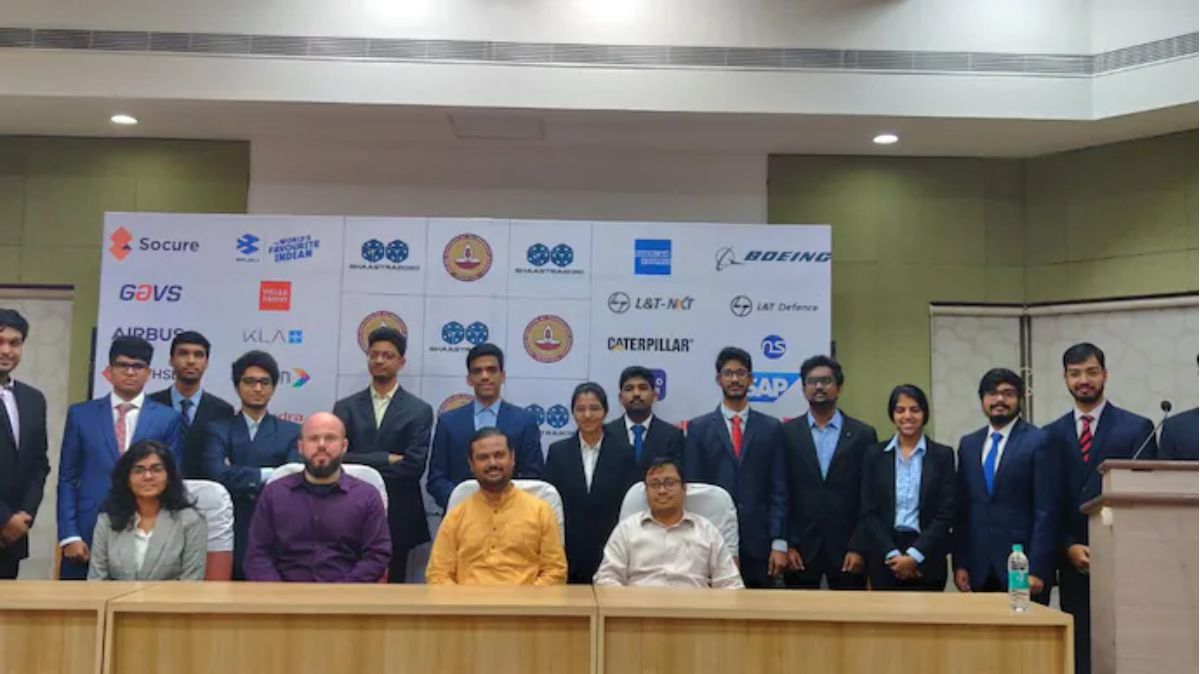 IIT Madras: The students of the Indian Institute of Technology Madras (IITM) will be organising the Space Tech Summit 2023 as a part of its technical festival 'Shaastra', in order to promote innovation as well as collaboration in the growing sector. This event will be held from January 26 to January 29, 2023.
As per the official announcement, the students of IIT Madras have collaborated with space-tech companies such as Indian Space Research Organization (ISRO), GalaxEye Space, and AgniKul Cosmos for the upcoming tech festival. The fest will commence tomorrow i.e. January 26, 2023, and this will bring industry professionals together for a series of competent workshops, interactive lectures, panel discussions, and VC pitching efficient sessions, among other activities decided by the conducting committee.
The workshops at the event will be held on various topics such as Machine Learning, Robotics, Astronomy and Web 3.0 along with Management and Finance and many others. This will be a mini-fest under 'Shaastra', "Symbiosis 2023' where there will be experts and enthusiasts from expanding domains of Artificial Intelligence (AI), Machine Learning (ML) and Data Science (DS) to discuss and also explore topics in the relevant fields.
IITM Space-Tech Summit Registration - Click Here
Attention space tech enthusiasts and companies! Join us for the Space Tech Summit at IIT Madras as part of #shaastra2023 from Jan 26-29,2023. Sponsored by @GalaxEye & @AgnikulCosmos, supported by @isro. Check the website for more details and register: https://t.co/QTwDTjYsh8 pic.twitter.com/aBtzBW4BIK

— Shaastra - IIT Madras (@ShaastraIITM) January 21, 2023
IIT Madras Space-Tech Fest
India's first student-run summit is open to all school students to give them an opportunity to explore the IIT Madras campus and its facilities. In addition to this, the fest will host the final round of 'Junior Make-a-Thon', in which students will showcase prototypes built through the mentorship process.
The start-ups will be offering the participants a chance to present their ideas and receive financial aid of Rs 5 lakhs for the prototype development. Meanwhile, the winning teams will further be eligible for additional grants amounting to Rs 10 lakhs.
IIT Madras Social Campaign
The Space Tech fest launched a social campaign referred to as 'Vastra' that aims to give accessible clothing to all and promotes the concept of sustainable fashion. Along with spreading awareness of the negative impacts of fashion waste, students will be throwing light on upscale existing clothing and encouraging consumers to donate clothes to the underprivileged that can turn them into handicrafts.
IIT Madras Director V. Kamakoti stated at a press conference on January 25, 2023, that there will be several open-house workshops conducted on the advanced technologies that IIT Madras has invented which include 5G and Hyperloop. It is expected to give an understanding of the applications of commercial space. As a result, this can create startups to help decide the different kinds of satellites that need to be built in the future.
Moreover, IIT Madras's co-curricular advisor, Ratna Kumar Annabattula, lauded the students' efforts towards organizing this event successfully. Shaastra 2023 will feature keynote significant lectures by industry professionals from Google, Siemens and Subex, as well as workshops and events that will allow participants to demonstrate their talents and innovative ideas.
Also Read: TANCET 2023: Subject Wise Eligibility Criteria Released, Check More Details Here
REGISTER FOR RESULTS UPDATES