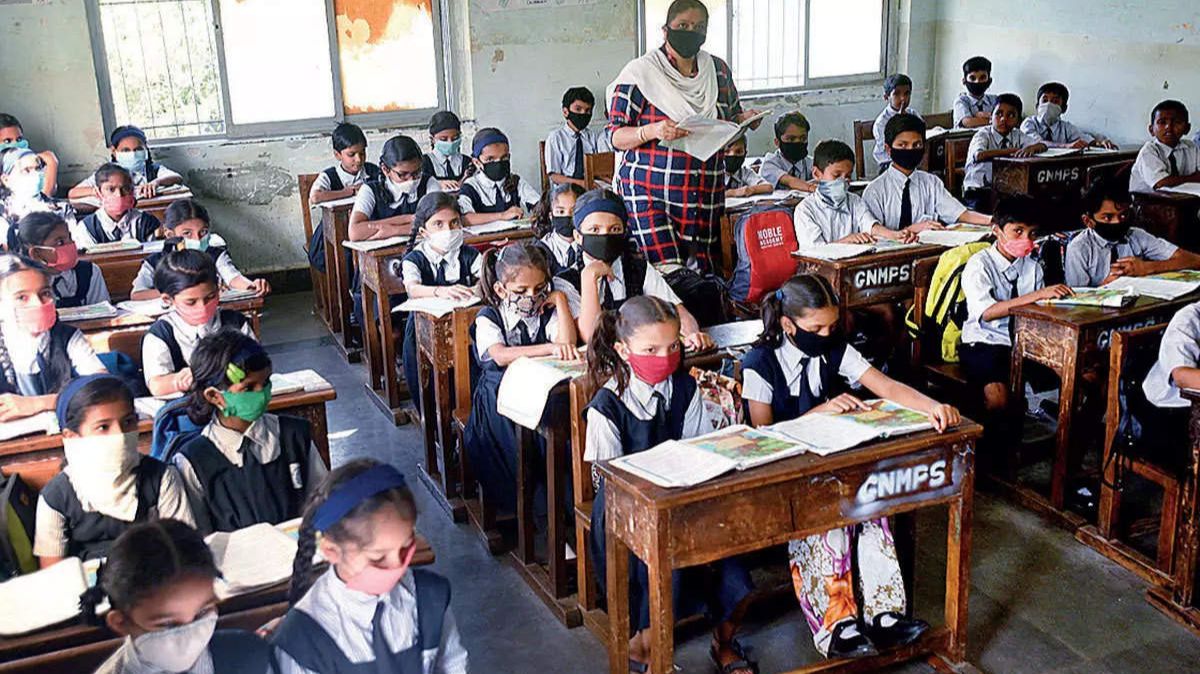 CBSE Term 2 Accountancy Syllabus- Class 11th
Maharashtra Schools: According to media reports, the Education Department of the Maharashtra state recently took the decision of checking over 2,600 schools for authentication. Their documents will be closely verified by the assigned officials to check their operations and whether they carry original NOCs or not.
It came to notice that three CBSE schools have been issued fake No Objection Certificates (NOCs) and these schools were functioning illegitimately. After this incident, the state government announced that several schools will be cross-checked.
CBSE Term 2 Accountancy Syllabus- Class 11th
As per the official notification, the dates for verification have not been finalised yet but soon the education committee will be examining the schools in Maharashtra. Fake no-objection certificates (NOCs) were given to three Central Board of Secondary Education (CBSE) schools and there is this information that 666 other schools did not match the Unified District Information System for Education (UDISE).
Certificate Verification of Schools
The Education Department in the state will soon be checking all the documents of all schools regarding their affiliation and NOCs. All schools that are affiliated with boards other than state boards will be carefully examined. In case the documents of over 2,600 schools across Maharashtra will be found fake on verification, then strict criminal action will be taken against the respective schools.
CBSE Term 2 Accountancy Syllabus- Class 11th
A senior official stated on condition of anonymity that schools must have three essential documents which include the school commencement certificate, no objection certificate for affiliation approved by the state government, and the affiliation certificate from the concerned board. In the first phase of the checking, schools will have to submit attested copies of original documents held by them.
UDISE Verification Process
Once the schools will be verified, it will be clear about their document originality and if any irregularities are found, immediate action will be taken. The verification period has not been fixed to ensure that the verification is done in a rigorous manner. However, complete efforts are being made to accomplish this process as soon as possible.
CBSE Term 2 Accountancy Syllabus- Class 11th
Earlier, the state education department found that three CBSE schools in Pune were operating with fake NOCs bearing the forged signatures of high-ranking officials in the state education ministry. These schools were investigated in this context and a police complaint was lodged in this regard. It was further found that the information of 666 other schools did not match that in the Unified District Information System for Education (UDISE).
Also Read: AISHE Report 2020-21: M.Phil Enrolment Drops by 61 Percent Over 5 Years, Read More Details Here