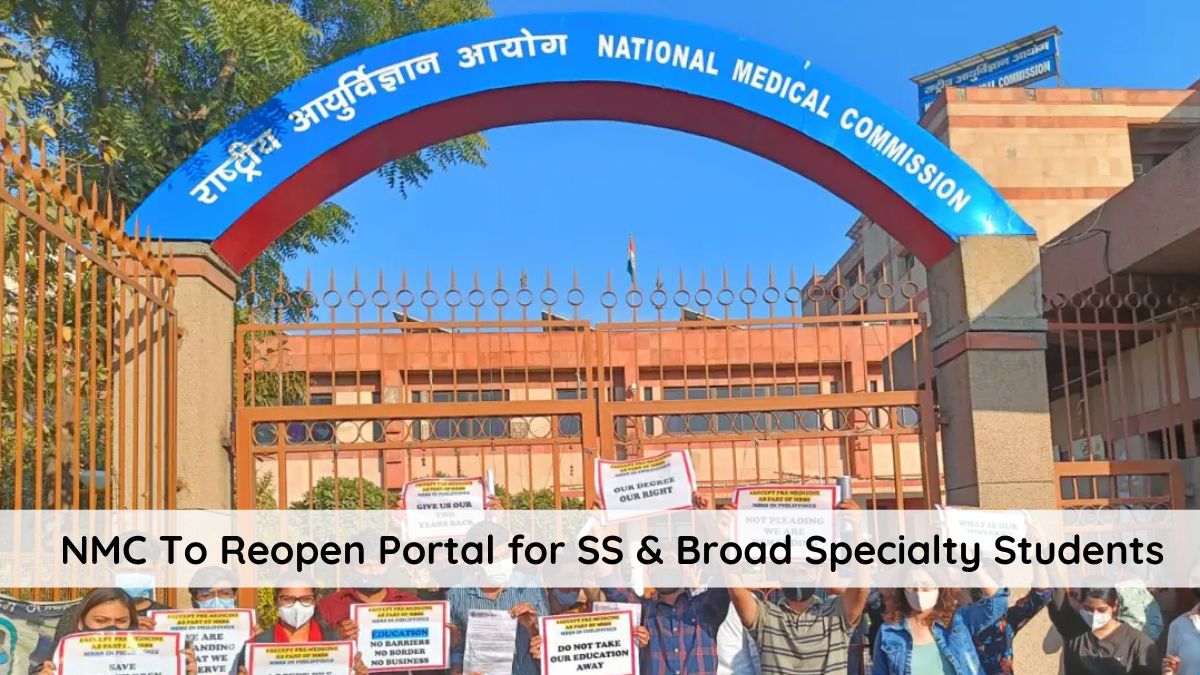 As per the latest updates, the National Medical Commission (NMC) will reopen the online portal for medical colleges to submit the data of students who were admitted to postgraduate super specialty and broad specialty courses. The colleges can submit the details from March 3 to March 7. Previously, the authorities opened the online portal to submit details between January 13 and 17, 2023.
NMC is reopening the online portal as the authorities conduct a special mop-up round to fill up the vacant seats of super specialty courses from February 18 to 23, 2023. As per the commission, the portal is being reopened for broad specialty courses for the colleges who could not fill in the details due to any reason.
The official statement reads, "Portal will also be open for broad specialty courses for those colleges which could not fill up the admission data previously due to technical problem or any other reason. "All are requested to fill in the requisite data in the stipulated time. No physical or manual data will be accepted whatsoever is the reason," it added
NMC Issues List of Medical Colleges Offering FMG Internships
Meanwhile, previously, National Medical Commission (NMC) issued a state-wise list of medical colleges and institutions which are allowed to conduct Compulsory Rotating Medical Internship CRMI for Foreign Medical Graduates (FMGs).
The list issued by the medical commission also indicated the number of FMG seats available in each college. The list has been issued after receiving several requests asking for information about such colleges.
The official notification issued by the medical commission on this stated that the NMC is in receipt of the number of requests/ representations regarding the medical colleges/ institutions allowed to conduct the compulsory rotating medical internship for foreign medical graduates.
Also Read: FET 2022 Result To be Declared by March 7, Know Selection Criteria Here