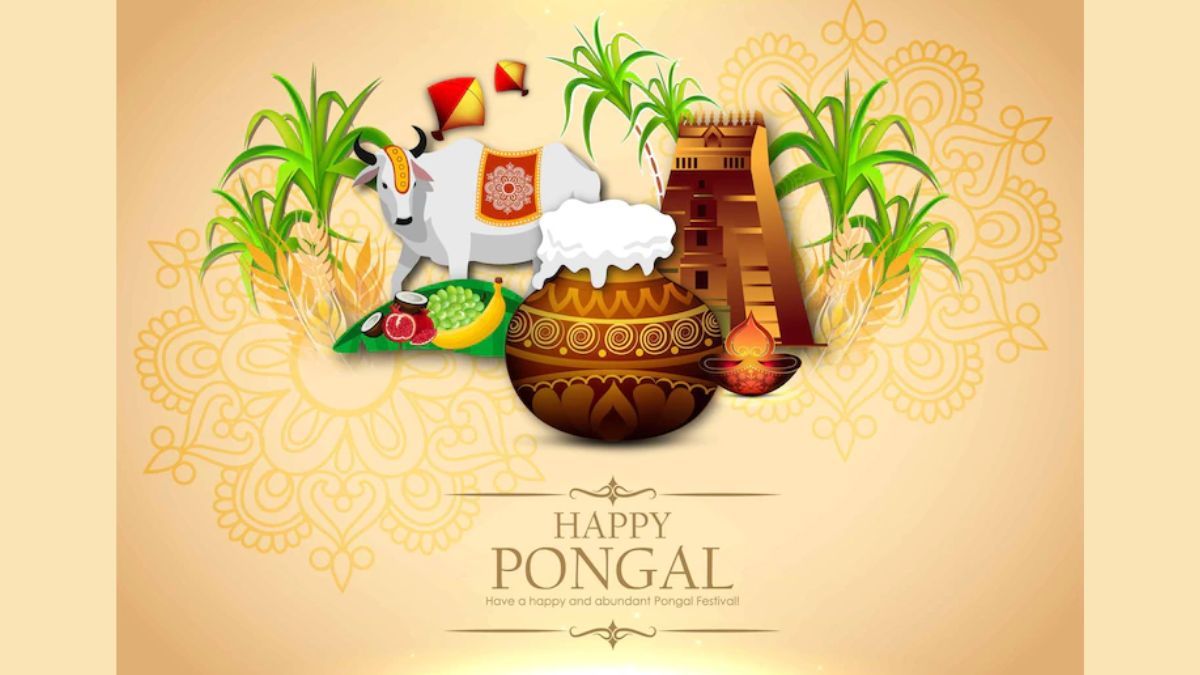 Pongal 2023: The popular festival of Tamil Nadu, Pongal, also known as Thai Pongal is a multi-day Hindu harvesting festival, which will be celebrated on January 15, 2023. The 4-day long festival celebrations will start from January 15, 2023, to January 18, 2023. Pongal is widely celebrated among the people of Tamil Nadu and Andhra Pradesh.
However, the holy festival Pongal is observed as a public holiday in Tamil Nadu. Due to this, all the schools will also remain closed for four days i.e. January 15, 16, 17, and 18, 2023. On this occasion, people decorate their houses, make sweet delicacies at home, and enjoy the mega festival with their loved ones.
Why is Pongal Celebrated?
Pongal is derived from the word 'Pongu' which means to boil over, this South Indian festival marks the beginning of the Tamil auspicious month also known as Thai month. However, this festival is celebrated to thank Mother Nature, Sun, and the animals who contribute to the harvest season.
Generally, people on the day of the festival decorate their houses with rice-powder-based rangoli, also called Kolam. They visit temples and offer prayers along with their friends and families. The word Pongal also refers to a sweet dish, made with rice and milk that is further baked outside in the sun.
Moreover, the four days of the Pongal are also named differently, the first day of Pongal is Bhohi Pongal, the second day is named Surya Pongal, the third day is called Maatu Pongal, and the last and fourth day of Pongal is named a Kaanum Pongal.
Also Read: UP Govt. Issues New Guidelines to Set Up Schools, Check Protocols Here
REGISTER FOR RESULTS UPDATES