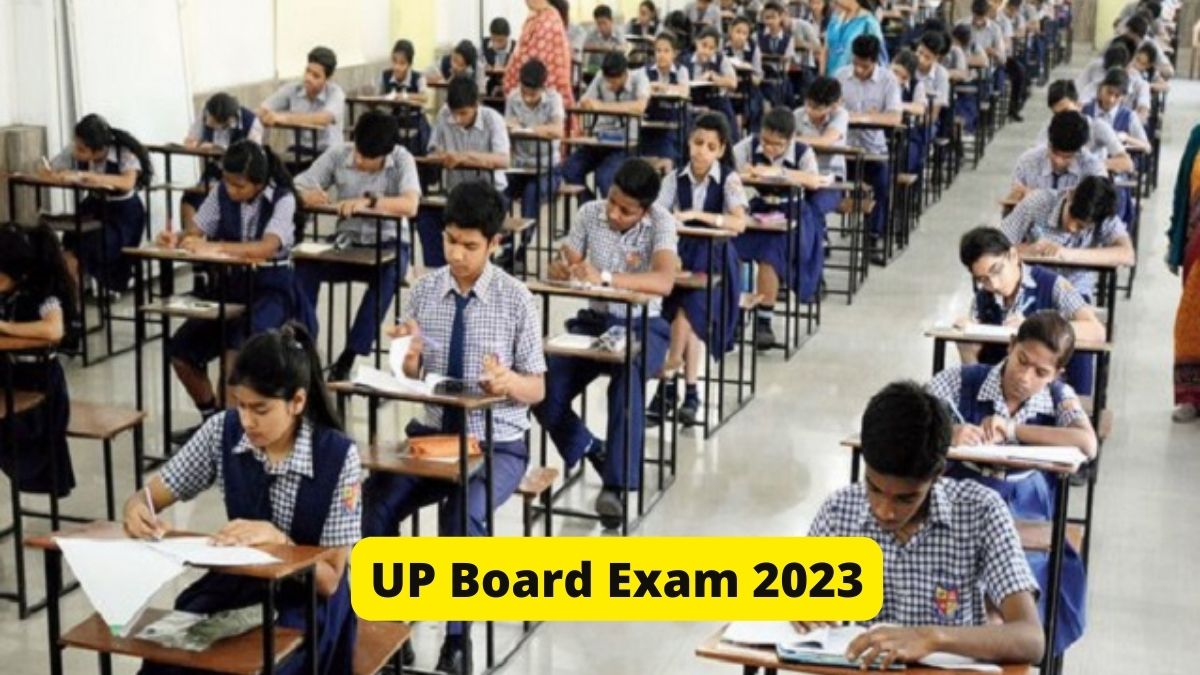 UP Board Exam 2023: Uttar Pradesh Madhyamik Shiksha Parishad began the UP board 10th and 12th exams on February 16, 2023. UP Board conducted the 10th and 12th exams under the surveillance of voice-recording CCTV cameras installed at 8753 exam centres.
According to reports, a total of 31,08.584 students registered for the class 10 first shift exam from which 2,17,702 students were absent. A total of 25,80,544 students registered for Class 12 exams in the second shift from which 1,83,865 students were absent. For the Class 12 Military Science Exam a total of 5,640 students registered of which 487 were absent.
According to reports, a total of 9 proxy candidates were found during the checking of the exam centres in the class 10 exams in the first shift. The proxy candidates included five from Ghazipur, one from Mathura, one from Jaunpur, Bulandshahar and Lucknow. As per reports, an FIR has been filed against the proxy candidates as well as Yogendra Yadav, Principal, Suchit Nandan Inter College, Vishnupura, Ghazipur.
Close to 10 students from class 10 which included 7 males and 3 females and one from class 12 was caught cheating during the exam.
UP Board will be conducting the class 10 and class 12 exams between February 18 to March 4, 2023. This year for the very first time, stitched answer sheets have been arranged for students to write the exam with a QR Code and logo of the board printed in four colours.
Also Read: UP Board Exam 2023: Check Exam Guidelines, Provisions set up for Exam Here