Bank Exam Study Material: What is Small Finance Banks (SFBs)?
Indian banking system is become stronger with the inclusion of Small Finance banks. Here we are discussing about small finance banks.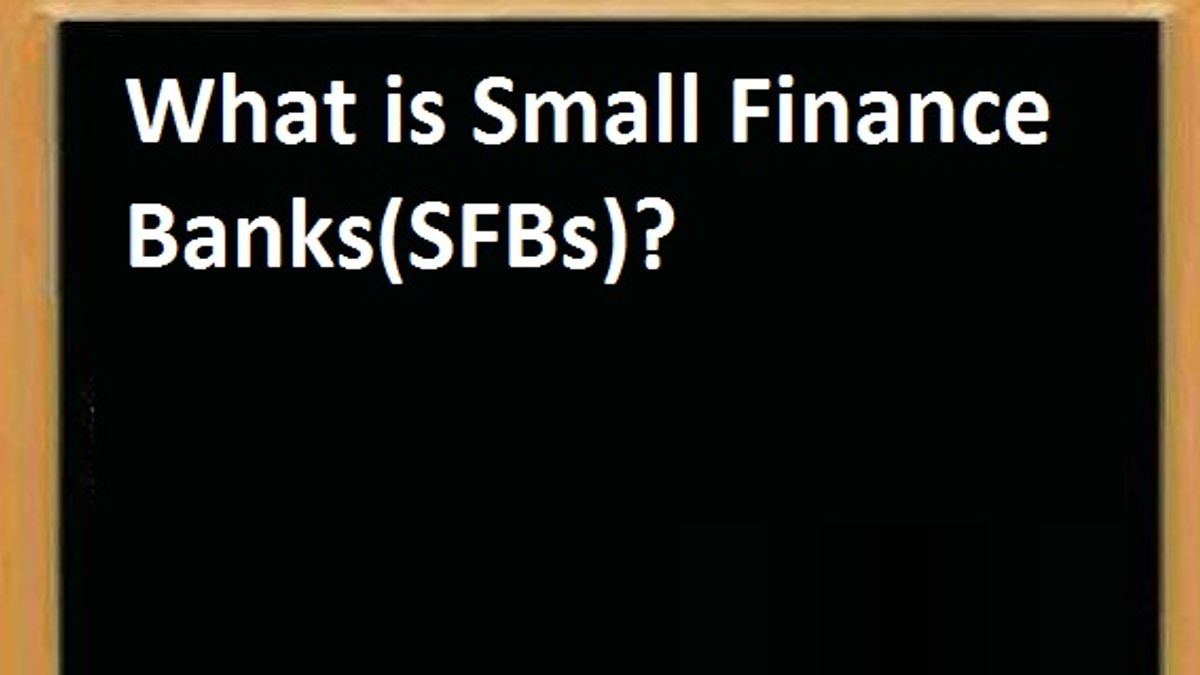 All you need to know about Small Finance Banks
A new type of bank named Small Finance Banks (SFBs) introduced in the Indian Banking Structure in the year 2015 to cater the specific requirement of niche customers. These banks aim to strengthen Financial Inclusion and extending basic banking services in the country.
The concept of Small Finance banks is not completely new as these type of institutions have already existed in many developed countries. In the year 2015, RBI gives license to 10 applicants to set up Small finance Banks in India.
IBPS PO Mains Exam 2017: 28 Essay topics for Descriptive Test
Objective of Small Finance Banks
The primary objective of Small Finance Banks is to provide basic banking service to underserved and undeserved sections of the society. The small finance banks are allowed to accept deposits from customers and lend money to people. It aims to strengthen financial inclusion and to promote small business units, small and marginal farmers, micro and small industries and unorganised sector entities.
Why you should read 'The Hindu' while preparing for Bank Exams
Don'ts for Small Finance Banks
Small Finance Banks can't lend to big corporates and groups
A small bank cannot transform into a full-fledged bank without RBI's approval
It cannot set up subsidiaries to undertake non-banking financial services activities
Not allowed to be a business correspondent of any bank
RBI's guidelines for Small Finance Banks
Minimum paid-up equity capital requirement of Rs 100 crore.
Every small finance bank must have the words -- small finance bank -- in its name.
Small Finance banks can carry out financial services like distribution of mutual fund units, insurance products, pension products, and so on, but not without prior approval from the RBI.
A fundamental requirement is that it must have 25% of its branches set up in unbanked areas.
Small Finance Bank Approved By RBI and their Headquarter


| | |
| --- | --- |
| Small Finance Bank | Headquarter |
| Au Financiers (India) Ltd. | Rajasthan |
| Capital Local Area Bank Ltd. | Jalandhar |
| Fincare Small Finance Bank Ltd. | Ahmedabad |
| Equitas Holdings Pvt. Ltd. | Chennai |
| ESAF Microfinance and Investments Pvt. Ltd. | Chennai |
| Janalakshmi Financial Services Pvt. Ltd. | Bengaluru |
| RGVN (North East) Microfinance Ltd. | Guwahati |
| Suryoday Micro Finance Pvt. Ltd. | Navi Mumbai |
| Ujjivan Financial Services Pvt. Ltd. | Bengaluru |
| Utkarsh Micro Finance Pvt Ltd. | Varanasi |
10 Great Qualities a PSU Bank Employee should possess
Do You Know?
AU Small Finance Bank has received approval of RBI to operate as Scheduled Commercial Bank in the first week of November 2017. Now the bank's name has been included in the Second Schedule of RBI Act, 1934.
It is noticed that AU Small Finance Bank started its operation in the month of April 2017.
Make way for 5 major changes in the IBPS Clerk 2017 Exam
The Banking sector in India plays a vital role in the Economic development of the country. For the balanced economic growth of the country, we have to focus on the rural development. Further, an introduction of new system or services in the banking industry is one of the most important objectives of Indian Banking System.
Now, with the Small Finance Banks, the Indian Banking System is more able to focus on rural banking, priority sector and micro and small enterprises. Moreover, these Banks will bring more unbanked people or section of society under the ambit of the banking system.