Best Computer Courses for Class 12 Students
Class 12 students who want to make career in Computer Science field can check here options for bachelor degree courses, diploma courses in computer courses as well.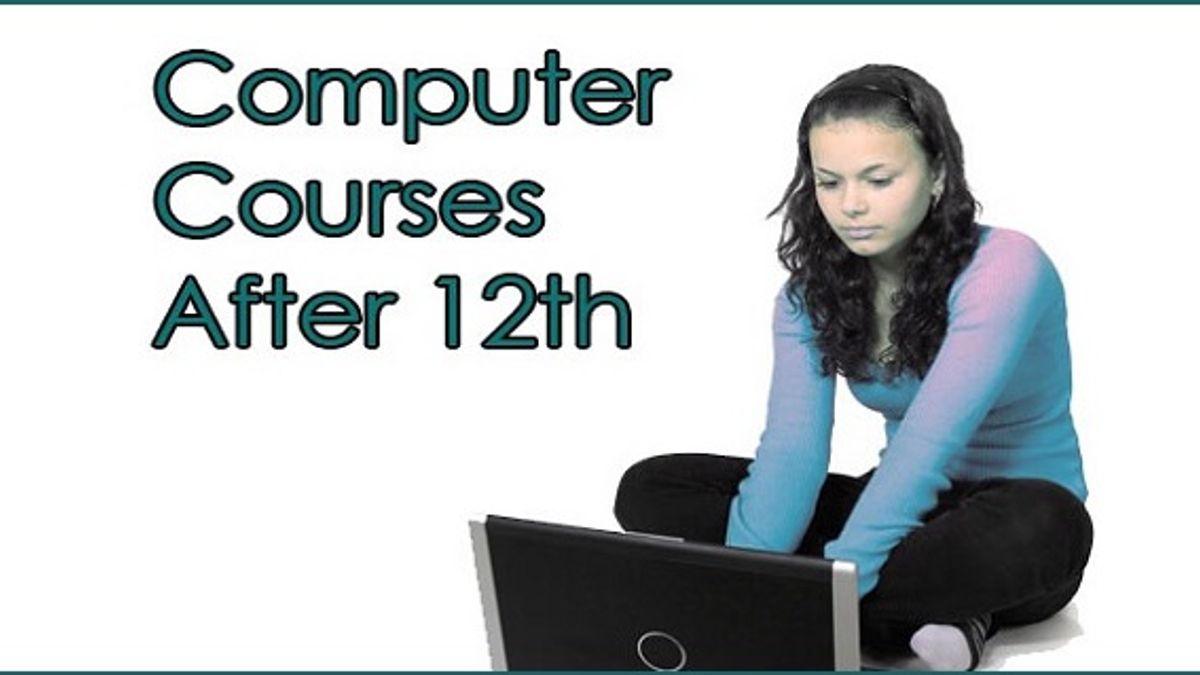 Best Computer Course
As class 12 board exams 2018 are nearing and students preparing themselves to appear for the most important exams of their life; the struggle for choosing best college and course has also begun side by side. Students want to make a career in the field of their interest and from the best college or university. Generally, while making a career choice students prefer the most popular streams like engineering, medicine, commerce or management. And the most popular option among students for making career has been Computer Science for over the past few years now. A career in computer science nowadays does not limit to the knowledge of a few domains only. Now, a student can choose from –
Popular computer courses –
• Tally
• Web designing
• Animation
• Software or Application Development
• Hardware and Networking
• Photoshop
• Graphic designing
• Data Analyst etc.
These computer courses for class 12 students can be pursued at various levels such as Bachelor degree, Masters Degree, Diploma courses or short-term certificate courses. Check here list of computer courses for class 12 students at different levels –
Bachelor degree computer courses for class 12 students –
• Bachelor of Computer Applications (BCA)– It can be pursued by Class 12 Science students, Class 12 Commerce students with computer science subject.
• Bachelor of Science in Information Technology (B.Sc. IT) – It can only be pursued by Science stream students.
• Bachelor of Technology in Computer Science Engineering (B. Tech CSE)– Only science students can pursue this degree.
• Bachelor of Engineering in Computer Science – for science stream students only
• Bachelor of Information Technology – for science stream students
• Bachelor of Software Engineering – for science stream students only.
Diploma courses in computer science for class 12 students with science stream–
• Diploma in Computer Science and Technology or Information Technology
• Diploma in Computer Science and Engineering
Certificate courses in Computer Science for class 12 students –
Courses which can be pursued by students from any stream i.e. Science, Commerce or Arts. These courses are termed between six months to one year. Students who have completed their class 12 in any stream and have basic knowledge of computers can pursue the certificate courses in computer science as listed below –
• Certificate Course in Office Automation: Basics of computer, Windows, MS Office, Communicating using Internet, Web Browser, Communication and Collaborations, Making small presentation
• Certificate Course in Web Designing: Introduction to Internet & Web, HTML,DHTML, JAVA Script, Flash PhotoShop, CSS Project on Website Development
• Certificate course in PC, Hardware & Networking: Introduction to PC H/W, H/W installation and configuration, PC debugging, troubleshooting & maintenance, S/W installation & configuration, Networking basis & configuration
• Interactive Multimedia Development: Dreamweaver, Photoshop, Sound Forge, Premier Pro, 2D flash / 3dx Max
• Introduction to 2D Animation: Introduction to Multimedia, Introduction to 2D, Adobe Photoshop, Flash , Soft skill, Project
• Introduction to 3D Creative Design: Introduction to Multimedia, Introduction to 3D, Adobe Photoshop, 3D Concept, Auto-Cad, Max, Project, Examination
• Certificate Course in programming through C language: Introduction to C, Data Types & Operators, Looping, Functions, Arrays, Pointers, Structure & Union, Header files, File handling
Highest Paying Engineering Jobs in India
• Certificate Course in Programming in C ++ : OOPs concepts, Data types & operator, logical / looping, function & array, class & object, polymorphism, operator / function overloading, File handling operations
• Certificate Course in Financial Accounting using TALLY: Introduction to FA, Company & Account master creation, preparation of reports, account with inventory and reports, concept of VAT, ST, TBS, FBT, Payroll etc
• Certificate Course in Core JAVA: Introduction to OOPs, class & object, package & interface, exception handling, multithreading, Applets & AWT controls & Swing, SQL & JDBC, Java I/O
• Certificate course in advanced JAVA: Introduction to core JAVA & J2EE, SQL & JDBC, Beans in Servlet, Introduction to Struts framework, JSP, Hibernation
• Certificate course in Oracle SQL & PL/SQL: Introduction to RDBMS & ORDBMS, Basic PL/SQL, Control Structure & Procedure & Function, Cursor, Trigger, Exception Handling
• Certificate course in Information Security & Cyber Law: Information Security, Security services, mechanism & attack, physical & system security, Internet & web parity, Network security fundamentals, IT Act & Cyber Law, Case study
• Certificate course in Advanced Development using PHP: Introduction to PHP, Introduction to AJAX, OOPs concept in PHP, Concept in MySQL Database, Data Base programming using PHP and MySQL, concept of CMS
• Certificate course in Network Administration: Computer Network, Topology, Protocol, Networking Hardware, Network configuration, Network Addressing, Routing and routed Protocols, VLAN, ACL, Server installation and troubleshooting
• Certificate course in System Administration with Linux: Commands, shell programming, managing files & services, user administration, file system administration, disk quota administration, network connectivity, lvm, remote administration, system resources, SELinux etc
• Certificate course in Oracle DBA: SQL, oracle architecture, oracle instance, creating database, data dictionary & views, control files, log files, table space, storage, structure, managing undo data, table & index, user & privilege.
Reference for short-term courses
Conclusion:
There are plenty of courses to choose from if students decide which stream they want to study and make a career choice. Deciding a course would be easier if students already know their interest and passion. Students who want to pursue their higher learning in computer science stream can know here about all the courses available in this stream.
5 things you can do after completing your graduation in engineering