Since the time immemorial, CBSE has remained a preferred choice of people; especially in comparison to the state boards. Even though a lot of people remain confused over the selection of CBSE or ICSE, but the state boards are nowhere close to these national boards when it comes to the future of children. It has been debated for a lot of time that CBSE is one of the best boards in the country simply because it prepares the students for the national level competitive exams.
Some advantages of CBSE syllabus over other state boards
Here are some of the clear cut advantages of CBSE syllabus over state board syllabus.
• CBSE always declares its results on time
• CBSE is the body responsible for conducting Pre Medical Test (PMT) and All India Engineering Entrance Examination (AIEEE). Therefore, CBSE students are used to the pattern and technique of questions asked in these competitive exams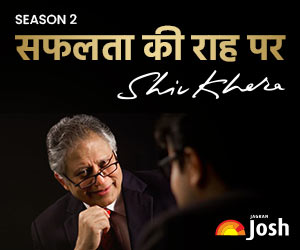 • CBSE updates its syllabi over the time and state boards have been following the same syllabus for more than a few decades
• CBSE evaluation system is better than the state boards
• CBSE is the national level of education, while the state board remains confined to a particular state only
• CBSE syllabus is comprehensive and prepares students for a long run, while the state boards syllabi vary from one state to another
• Students studying CBSE syllabus can compete well for the exams entrances of reputed universities, such as Delhi University
• CBSE has a nation-wide syllabus, which means that even the inter-state transfer will have no affect over student's further studies. In case of state board, inter-state transfer can completely force a student to lag behind in studies because no two state boards share a common syllabus
• CBSE students get an added advantage of choosing their medium- English or Hindi, unlike the state boards, which use only the regional language as the mode of education
• CBSE syllabus is absolutely well structured, well controlled and highly predictable
• CBSE affiliation is passed over to thousands of schools across India, unlike the state boards
• CBSE focuses on application of the knowledge passed on to the students, instead of just mugging up
With these advantages, it clearly is evident that the state boards do not match up closely to the CBSE board. India offers multifaceted education pattern and techniques. The students are encouraged to choose and study whichever methodology suits them. However, in the Indian sub-continent and even abroad, CBSE has much more prominence than any state board in the country.