Cool Gifts to ask from parents after Board Result
Confused about the gift to ask from parents after achieving a feat in Board Result? Here is a list of some gifting ideas that you should refer before going out in the market. Take advantage of the Amazon Sale and grab your gift.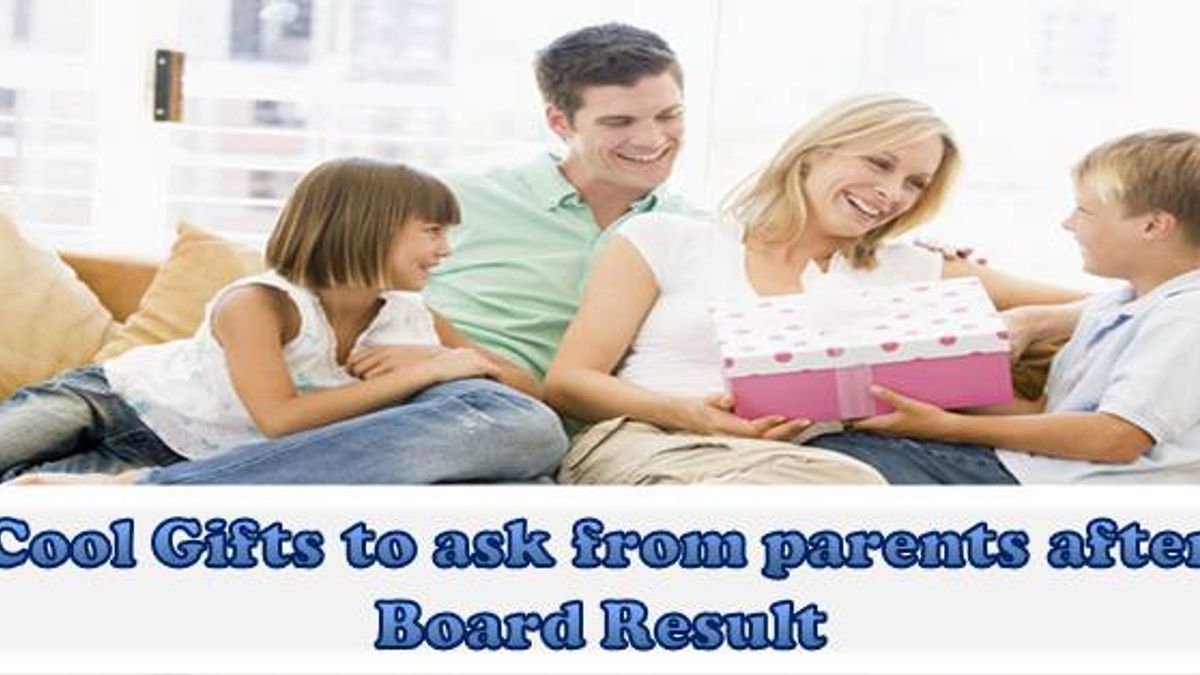 Cool Gifts to ask from parents after Board Result
The higher the marks, the better the reward! This is the theory which parents follow after the Board exam results are out. The Board exam result is an important milestone that ascertains your academic performance and becomes a judgment factor about your intelligence. And after the Board result is out, it's time that you ask for the rewards for the amount of dedication and hard work that went in making your parents proud.
So, before you get confused about the gifts that you can ask from your parents on achievement excellent marks, here we have a few recommendations that you must consider before you shell out huge amount on buying expensive gifts. Amazon Summer Sale is live and this is the best time to receive benefit out of it. Take a look at these items and pick the one that best suits your taste and interest:
Ooze classy fragrance: Calvin Klein Deodorant
Wearing a deodorant has become a signature statement these days in summers. After your result, you would surely go out to party with friends and we are sure you wouldn't want to experience bad body odour. So why not invest in a classy deodorant from Calvin Klein that would encourage you to dance, party and connect with others confidently. At this price, the Calvin Klein One Deodorant Body Spray is a steal deal.
Hurry up before the Lightening deal runs out. Buy it for Rs. 845/-
Style it on: Casio wrist watch
Wrist watch is a perfect gift that you can carry with you wherever you go and flaunt it among your friends and family as a symbol of reward received from your parents after the Board results. A stylish Casio wrist watch will complement your everyday look in school, college and other occasions as well. Casio offers 10-year battery life guarantee, 100-meter water resistance, Round world map dial, 2 years manufacturer warranty and many more interesting features on the watch.
Seal your deal on Amazon at just Rs. 2956/-
Run the town with Adidas Running Shoes
Running shoes is another interesting gift to get from your parents on the pretext that you need to maintain health. Running is a best exercise that you should do habitually to stay in shape. And therefore, Adidas shoes offer extreme comfort to let you run comfortably and steadily on any surface. These casual, lace-up style shoes from Adidas comes with Product warranty of 90 days. Carry the shoes along if going for any sport such as Football, Running, Training and Fitness, Golf, and Motorsports. These shoes are reviewed by the customer for delivering high performance, durability and great comfort.
Grab the deal @ just Rs. 3499/-
Personalize your social life with Honor Mobile
Honor brand has launched mobiles with wonderful specifications to cater to the hi-tech needs of students in budget. The mobile comes with 13MP+2MP dual camera and 16MP front facing camera. It has a Android v8 Oreo operating system and 4GB RAM along with 128GB in-built memory. The mobile carries 3000mAH lithium-polymer battery and also has a 1 year manufacturer warranty for device and 6 months manufacturer warranty for in-box accessories. Getting all these features from a trusted brand at this price is a hard call.
Do not miss out on this deal. Buy this mobile @ Rs. 11999/-
For more such articles, subscribe with us and get amazing ideas in your inbox! Thank you for visiting jagranjosh.com.