Dress to wear when planning to take job interviews
Going for a job interview? Then, pick the clothes to wear as suggested in this article.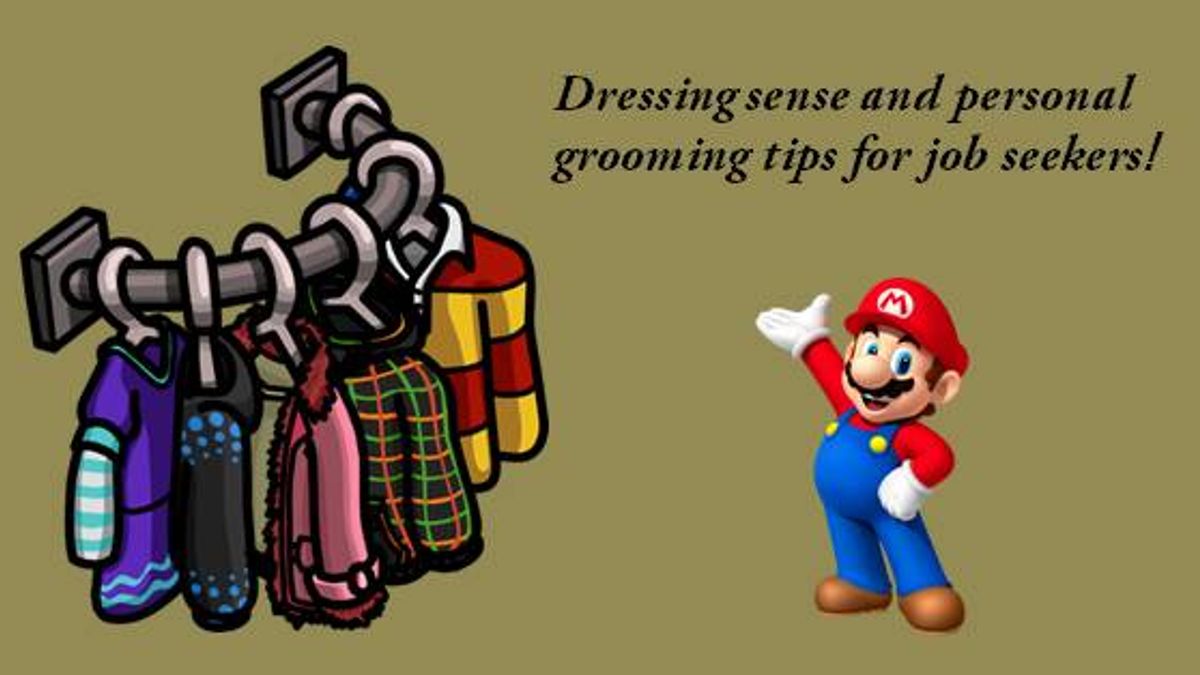 Dressing sense and personal grooming tips for job seekers
Your first impression is your last impression. A negative opinion could be built about you if the way you present yourself isn't good enough. And, you won't get another chance once you fail to make it. Hence, the poor presentation may lead you to failure and depression; especially when you're taking interview for a job. So, before you go for a job interview check what more you need to do for strengthening your overall personality. It may be improving your dress sense, body language, and some other personality traits that can affect your overall presentation. You may be ignored or rejected without having a word from a recruiter if your first impression doesn't satisfy them. So, when planning for a job interview find out about the dress code of the company. In this article, we will discuss about what kind of dressing sense you should adopt to in order to develop an impressive personality.
Clean Vs Dirty clothing
Your appearance speaks a lot about you. The recruiters or employers might build a negative opinion about you if he/she notices anything unprofessional in your presentation or personality. You won't get another chance to rebuild your image once you lose it. Hence, a partially soiled paint or an unironed shirt might cost you a lot. So, always wear clean and well-ironed clothes; especially when you go for a job interview. It would help you to build a positive and professional image that could land you in a job.
Formal Vs Casual dressing sense
Generally, a candidate wearing a professional-looking dress or low heeled shoes leaves a good impression on an interviewer. In the industries like law and banking, wearing a suit is much safer than wearing other dresses. But, in some creative industries like advertising and publishing, the recruiters look for more informal and stylish look that reflects the individuality of the job seekers. Therefore, pick clothes to wear for a job interview while taking your industry or field into your consideration. Also, ascertain whether you're comfortable in the job interview clothes or not. It would build your confidence that could strengthen your overall personality in a job interview.
Comfortable Vs Uncomfortable dressing
You can't reply efficiently to job interview question if you feel anything uncomfortable in your dress. Though it might help you to make your first appearance impressive but couldn't do anything good to your overall presentation in a job interview. Instead, it might create a problem with your performance. So, pay attention to your comfort while picking the dress to wear for job interviews. A slim fit suit would strengthen your confidence that could have a positive effect on your performance in a job interview.
Red Vs Blue dresses
Blue colour describes some behavioral qualities like trust, loyalty, wisdom, and peace. A blues color shirt might help you to portray these feeling in your interview which could create a favorable environment for your success in a job interview. On the another hand, red evokes emotion more than any other color does. It's a strong and an extreme color which may work against you. Unlike blue which calms down, red generates and provokes the emotions. So, when going to a job interview try to wear blue. It would make your interviewer to build a positive opinion about you that could pave your way to success in a job interview.
Finally
In the days especially when the different kind of dresses attracts us, picking a dress suitable for the job interviews is simply a confusing task. But, by examining different aspects related to the job interview dress code, you can easily choose a suitable dress to wear for a job interview. In this article, we have explained about some important aspects related to job interview dress. It would help you to select a right job interview dress that could help you to get success in job interviews.