No doubt coaching institutes play an important role in shaping the career of students and when it comes to preparation of competitive examinations it becomes even more important. The students studying in coaching institutes have always an extra edge over those who study in school alone. There is a significant difference between school examination and competitive entrance examination.
In school the competition is only in between 60-100 students but in competitive entrance examination the competition is in between lakh of students. So, there is a dire need of the guidance of the experienced teachers.
Advantages of Coaching Classes:
Along with better education, a healthy competitive environment is also required to crack any competitive examination. Coaching institutes fulfill these requirements. They provide top students with whom you can compete and check where you stand in competitive environment.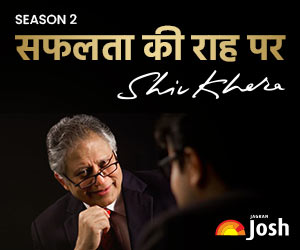 Several old yet good coaching institutes have some great experienced faculties. The students can get benefit from their knowledge and experience. They know the syllabus and other important topics very well. They can help students in solving complicated problem in an easy manner within a given time limit. Time management is one of the important factors that affects your selection.
Coaching institutes also provides proper study materials, different types of tests such as – weekly tests, monthly tests, topic wise tests, full chapter tests etc. and discussion classes which ensures your complete understanding of subject.
Now a day competitive examinations have become very tough so you need a strong preparation not only to qualify this examination, but to also get a better ranking in the overall merit list.
Below are top 10 questions that should be kept in mind before choosing a good coaching institute.
1. What are Students Feedback/ Track Record of the coaching centre?
Older is the coaching institute higher is the probability that it has reputed faculties. Apart from this, one must follow students feedback about faculties, study material, test series etc.
Students can also google over internet for concrete data. Never go only by Reference or reception desk of the coaching centre.
You should also find what percentage of students in coaching institute has qualified the exam and what percentage has got final selection. For this information you can read their latest issues of career magazines and can also get feedback from the students studying in the coaching institute.
It will be very beneficial if you seek an advice from someone who has earlier cleared such exams.
2. How are the Faculty members?
This is the most important thing that should be kept in mind while choosing coaching institute.
Faculty members are the building blocks of any institute. The performance of any institute depends greatly on its faculties. Experienced teachers make difficult things looks easy. They transform students entirely from non-thinkers to intense-thinkers.
So, it is very important to get feedback regarding teachers from ex-coaching students. You should also ask for a list of lecturers/ professors constituting the faculty along with their qualifications.
Faculties who have cracked such exams are assets to any coaching institute. They have an advantage of knowing tips and strategies required to crack the exam. So, an institute having IITian pools of teachers has an advantage over another institute which does not have such faculty.
Also, attend demo classes and mock sessions conducted by coaching institutes. This will certainly help in making wise decision.
Have a look at Foundation batches for IIT JEE and their advantages
3. What is the Fee Structure of the coaching institute?
Fee of coaching institute is the next thing to consider. There is a lot of variation in fees of coaching institutes. Many new coaching institutes have low fee as they are in the process of establishing themselves. Also many old coaching institutes provide discounts and other special facilities in order to attract students. Get yourself acquainted of fee structure and discount offered in institutes but never forget your basic requirement i.e. Quality education.
Also many a times the institute conducts entrance test and scholarship is provided on the basis of your performance in the test. So, appear in those examinations and try to avail those scholarships.
In worst case it is also possible that you have to quit the coaching institute so ask about their refund system.
4. Is this a perfect place of learning?
https://www.pinterest.com
Take a look at the classroom of the coaching. Ensure that the classes are not overcrowded. Also take a look at other arrangements such as air conditioning, drinking water etc.
Consider the fact that no matter how good a teacher is but a student cannot sit in a class without air conditioning in a summer day.
Always keep in mind about the good sanitation facilities as it plays a vital role in preparation of such exams.
5. Study Material and access to library will be provided or not?
http://sapost.blogspot.in
Study material is being provided in almost every coaching institute that consists of plenty of solved and unsolved problems.
Check for the study material provided by the coaching institute. Take some sample copies and go through it. A good study material has questions of various difficulty levels. It takes you from simpler problem to harder one in a sequential manner.
It will be very helpful for you if the coaching institute has a good library. You can always lend a book from the library to read some specific topic.
6. How much time will take to reach the coaching centre?
http://trak.in
If you are preparing for competitive examination, then your every minute counts. You should not waste a lot of time in travelling.
A student studying in Class XI or XII also has to go to school in addition to coaching class.
If he chooses a coaching institute that is very far from his home he will waste a lot of time in travelling. He also gets tired in this process. So, he will get less time for studying at home.
Revising concept taught in coaching class is very important. If he does not get sufficient time at home he cannot revise the concepts and it could spoil whole thing.
Have a look at How to Choose Right Engineering College in India
7. Does timings and days of the coaching class suits you?
Some students opt for the classes that held in weekends and some students opt for the classes that are in alternative weekdays. So, you must consult before joining the coaching institute whether they will provide you the flexibility options about the days you want to opt. Might be you opt for weekends option but in the summer vacation you want your classes in weekdays, then you can change.
If you are going for the option of alternative weekdays, then first thing to remember is that whether the timings suit you or not.
8. Updation is being done or not?
As there is a continuous change in the pattern of the syllabus each year. So, it should be noted that the coaching centre update its study material, practice questions, Higher order thinking skills and the general guidelines according to the change or not.
So, you must consult it before that the coaching institute try to insert the changing element or not?
9. Do the performance of the students is being checked or not?
This is very important point to be checked before choosing a coaching institute. Every student has different pace of learning and understanding. So, it must be consulted with the seniors that every student is given proper attention or not. Does the institute conduct weekly or monthly tests? It must be known that the students be given time for clearing their doubts or not.
If any coaching institute is fulfiling all the above requirements, then go for it!!
What to do if I am lagging behind by JEE coaching class syllabus?
Top 10 Engineering colleges preferred by female students