Importance of previous year papers to qualify SSC CHSL exam
In this article, importance and significance of previous year papers and how to study/prepare for upcoming SSC CHSL exam is described. All important reasons for why these papers are necessary, is revealed. To read more, Click here...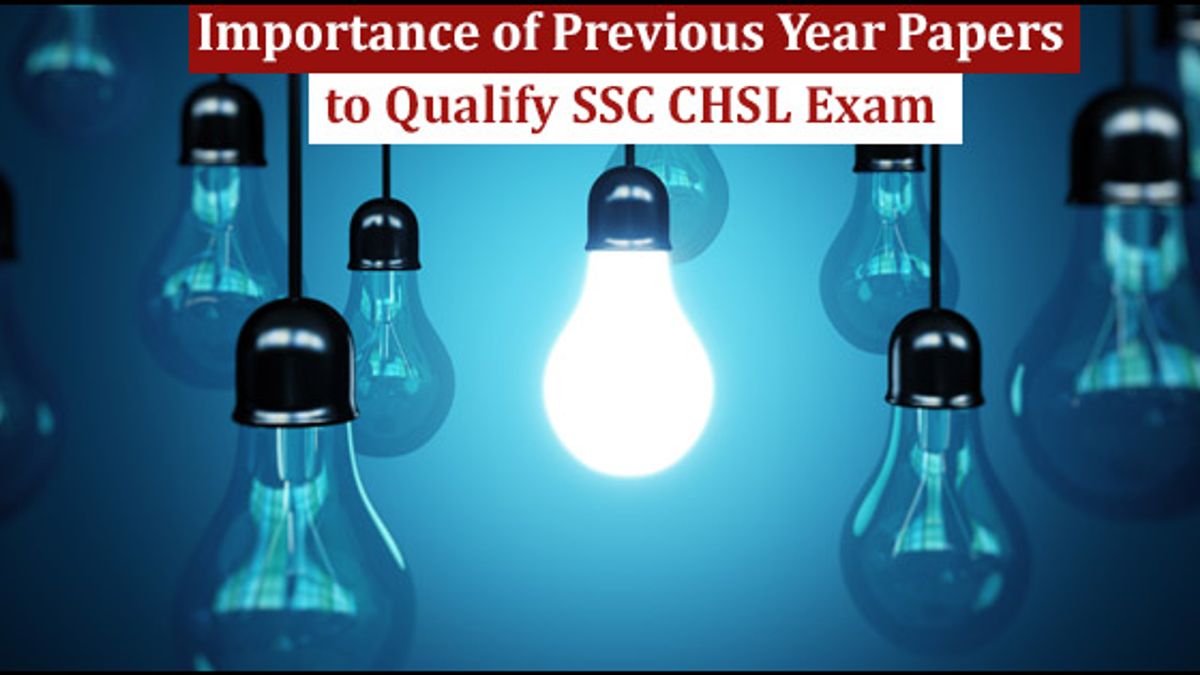 ssc chsl exam
SSC CHSL exam is all set to invite aspirants from various educational backgrounds. Now, the examination has three tiers – tier I, II and III and the final results will be calculated on the basis of marks you get only in Tier-I and II combined. The examination for computer based tier-I exam was scheduled from 04.03.2018 to 26.03.2018 and the tier-II i.e. descriptive type exam is scheduled on 08.07.2018. The date for Tier-III is still not announced.
In this article, we shall discuss regarding one important aspect of your preparation i.e. the importance of the previous year papers.
SSC CHSL 2017-18: How Previous Year Papers are useful?
SSC CHSL 2018 examination is round the corner and you have started your preparation already, may be or else you are collecting your materials before starting the examination. In your quest for that elusive job, let us see how the previous year papers are useful for you-
The most authentic source of information
When you are preparing for an examination, you need to know as much as possible regarding the examination and the previous year papers are the best source for that. You have authentic information regarding the examination pattern, the level of questions asked in the examination etc.
Why syllabus analysis is important in SSC CHSL exam?
You understand the pattern of examination
You need to understand the pattern of examination in the process of preparation and for that to happen, you need the previous year papers so that you get authentic information regarding the actual pattern of the examination but make sure, the pattern matches broadly with the examination pattern announced in the advertisement. For this year, the pattern is new but you still can go through the previous year papers for an overall idea.
You get to know the level of questions
Yes, the level of difficulty varies from shifts to shifts in SSC examinations, but still if you go through papers from all the shifts, you will have clear idea regarding the overall level of difficulty in the examination and will be able to prepare accordingly.
How many hours to study to clear SSC CHSL exam?
SSC often repeats questions
This is the most important aspect of any SSC examination and that is why, you must go through the previous year papers. SSC often picks up the same questions from previous year papers and in case the question is confusing, you need to know the answer SSC will choose. If you are well versed with previous year papers, you will not lose marks for these questions apart from the fact that you will also be able to get common questions.
The most reliable source for practice
They say that practice makes a man perfect but at the same time, it is also true that you need to get proper practice so that you can use that in the real test. Having said that, it is important to be prepared for hard and difficult papers in case of SSC as compared to the previous year papers. However, you should make the most out of these papers regarding practice for the real examination.
Food habits during SSC CHSL exam preparation
SSC CHSL 2017-18 examination has more than 3000 vacancies in various government departments and it is a golden opportunity for all of you to get a government job without much stress and tension. You can easily settle down in the job or if you want to get into a better service, this gives you chance to study for that with ample time in your hands after office hours. So, prepare hard as per your requirement and give it your best shot
All the best !!