Motorola One Vision: The First to have 21:9 CinemaVision Display and In-Screen Camera
Motorola One Vision is the first in this range to sport 21:9 CinemaVision Full HD+ Display and an advance 48MP Camera, which is driven by AI and Quad Pixel Technology.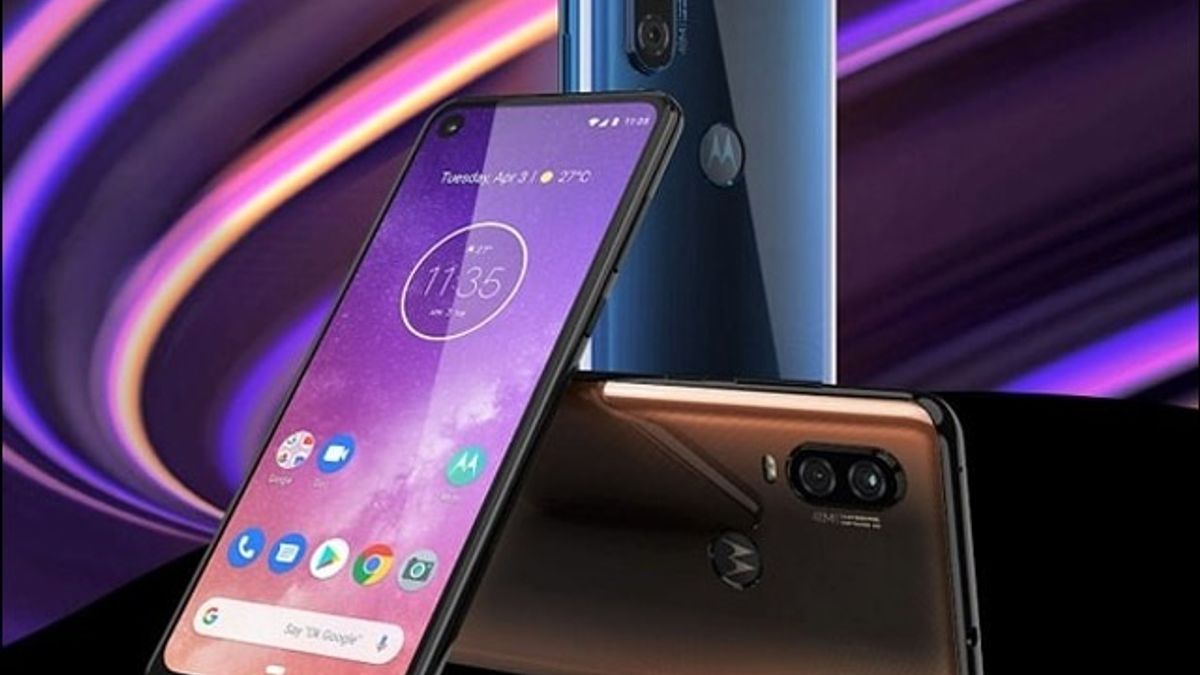 Motorola One Vision: The First to have 21:9 CinemaVision Display and In-Screen Camera
With Motorola One Vision, you can watching immersive movies and gaming on a 6.3 CinemaVision full HD+ display and shoot amazing photos even in the dark as it is equipped with Night Vision Mode. The key features of this phone are as follows:
CinemaVision Full HD+ display
48 MP Camera with Night Vision Mode
25 MP selfie Camera
Earlier to this, Motorola has been rolling hard with its premier G-series and E-series smartphones in India. Moto One Vision is the only second One-series smartphone from the company. One Vision is driven by Android One Program, which gives it a fulfilling Android UI and guarantees 3 years of software updates. That is worth a deal!
Moto One Vision: Design and Display
The Moto One Vision smartphone follows an elongated display and design as it has a 21:9 aspect ratio display. This means you can watch Netflix videos without letterboxing. In the meantime, the front display hole appears to be slightly larger than usual while the body of the phone is quite narrow. The 510e's punch-hole camera is one of the striking features to watch in this smartphone from Motorola.
The smartphone features a high quality 6.3 inch FHD+ screen with 1080×2520 resolution. It also has a gradient glass curved back for smooth fingerprint sensor touch. The phone also feels light and sleek in hand.
You can also check this phone at same price range: Redmi Note 7 Pro
Moto One Vision: Memory and Software Updates
The smartphone is backed by Exynos 9609 SoC and is equipped with 128GB storage and 4GB RAM. It's all due to updated software features; the phone stands tall in terms of swift multitasking, browsing experience and heavy duty apps functions. As of now, Moto One Vision is running Android 9.0 Pie that is upgradeable to Android Q and Android R, which will be released soon.
Check out this latest smartphone at Budget range: Honor 9N

Moto One Vision: Camera
The phone comes with a dual camera setup at the back with a 48MP primary sensor and 5MP secondary depth sensor. Moto One vision uses pixel binning technology and shoot photos effectively on a 12MP resolution, giving you enriched and picture perfect moments. It has a front punch-hole camera with a whopping 25MP quad-pixel shooter and f/2.0 aperture lens. The phone is said to click photos that are color accurate.
Interested in a 32MP Selfie Camera Smartphone @ below Rs. 10,000? Get this phone now
Moto One Vision: Battery Backup
As far as the battery is concerned, Moto One Vision has 3,500 mAh battery. The phone has TurboPower charging support and comes with USB Type-C slot for connectivity. The battery may look not so powerful; however, the decision on battery is yet to taken after finally using the phone at a stretch.
You can also check these that are available at budget price and outfitted with advance features:
For more such interesting stories, stay connected to jagranjosh.com