Things only a science student will relate to!
Being a science student in India involves struggles and pride in equal measure. Here are some things you will get only if you have been a science student yourself.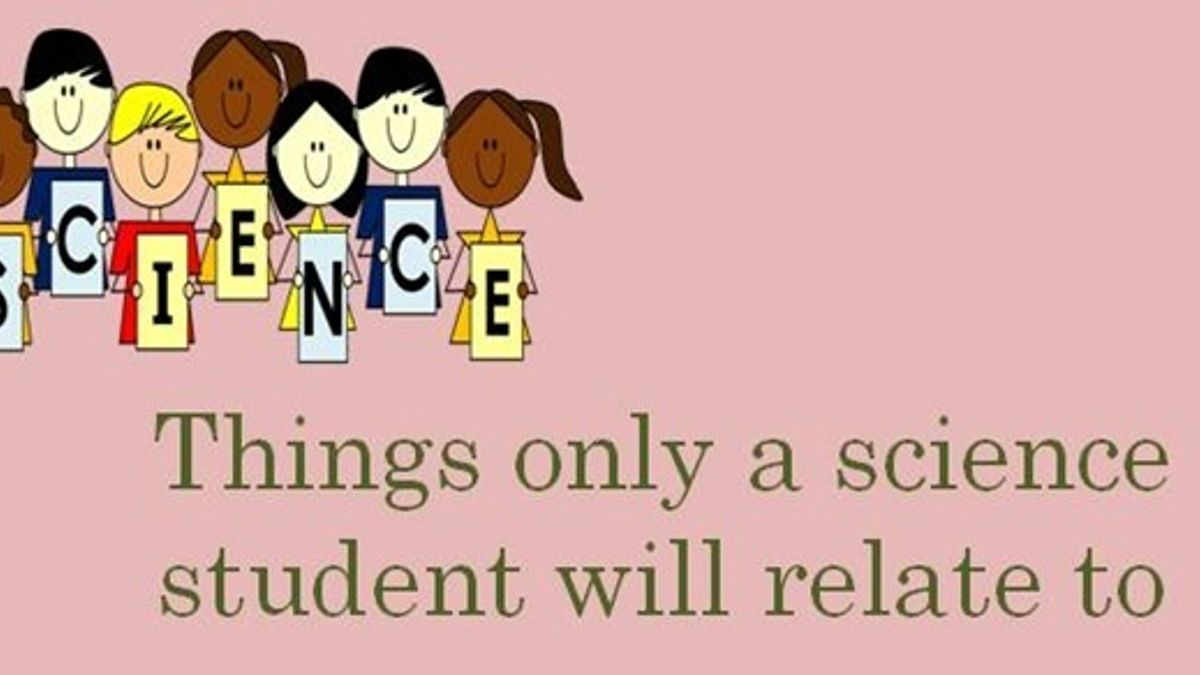 Things only a science student will relate to!
Introduction
Opting science is considered to be a matter of pride in India and is followed by immense, sometimes unfair expectations. Indian parents consider it to be a safe stream which guarantees a good, well paying job. This expectation has led many students to succumb to the pressure and there have been regular campaigns stressing on the importance of knowledge and not marks. On the other hand, there are students who actually love science and want to learn the working of things. Whether you love it or not, below are the things you will totally relate to if you are a science student:
Above 85 per cent in boards? Science is the way to go for college
As mentioned earlier, science is associated with intelligence and anyone with a decent percentage is expected to take up science for higher studies. It is almost forced on the students with teachers going to the length of convincing them that they compulsorily should opt to study engineering or other courses involving science, even if they want to change the stream in higher education and do something like journalism etc.
Doctor or Engineer? The ultimate career options
Another stereotype that comes with opting science. People assume that you will either become a doctor or an engineer. This can be annoying, considering there are multiple career options for science students and these two are just the most conventional ones. If you are passionate enough to go for the course of your choice and it has nothing to do with science, brace yourself for repeated questions on what motivated you to do so, etc.
Science 'used to be' easy
Science in school and science are totally different ball games which require different approaches. The stakes and pressure both increase immensely in college. While things do get tough after class 1oth, that is only the first look. If you chose to make a career out of it and take science in college, you will have to brace yourself for many more sleepless nights, spend studying for the endless tests and assignments. Getting marks in college is also considerable difficult in college compared to school.
Jealousy towards arts and commerce students
Science students have a general superiority complex because of the glorification of the stream but low key, all of them have felt jealous of arts and commerce students as their course does not comprise so many technicalities across diverse topics. While you go from one class to another till 7 in the evening, you find that humanities students have been chilling outside college since two hours.
Not following the study schedule you made
Let us admit it, we have all been in a time and place where all the planning has failed and schedules have become impossible to follow. It happens more often with science students who find it hard to balance academics with fun activities. After a point, you just want to give it all up but remind yourself that this is the path you have chosen and start working on things again.
Conclusion
Despite all these factors, the fact remains that science is a very cool stream to pursue and shapes the students' perspective in multiple ways. However, the glorification attached with it is not something any of us wants necessarily as it makes way for disparity and prejudice. Take up science because you have inclination towards it and witness the magic of theories and numbers.