Top 5 CBSE schools in Delhi
Most of the time students and parents are confused while selecting the best schools in Delhi. This article talks about top 5 CBSE schools in Delhi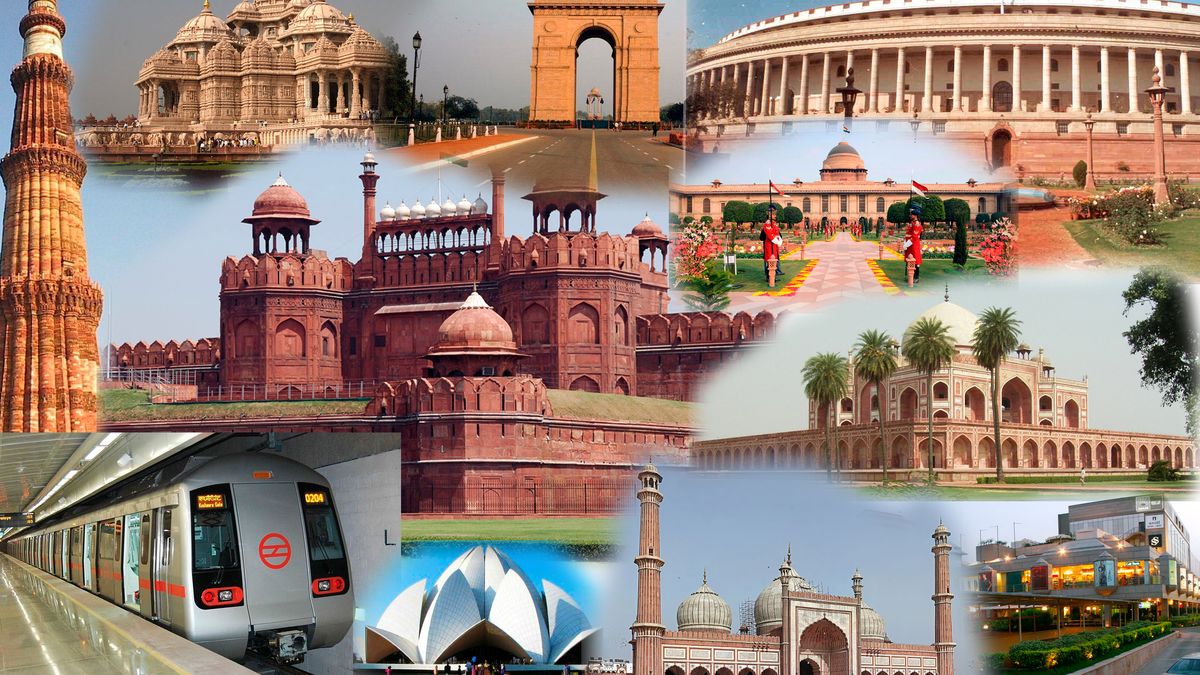 Delhi
Download this Page as PDF
Being the national capital of India, Delhi attracts eyes from all aspiring parents who wish to see a bright future for their kids. Over the recent past, India has made considerable improvement in terms of education; there has been an expanding literacy rate and better education system. Amongst many factors is the scientific research and better higher education. As far as CBSE is concerned, it has made vital and forefront role in the progress of education in the nation. So as to give a fair and genuine idea of co-curricular facilities and education in the Delhi CBSE schools, we have compiled a list of the top rated CBSE schools in Delhi. As per the seat availability, interviews and other factors are considered while granting admission to the following best and Top 5 CBSE schools in Delhi:
1. Delhi Public School, R.K. Puram, New Delhi
This school laid down its foundation in 1972. It is a private co-educational institution in R.K. Puram, New Delhi. Rated as one of the best CBSE schools in Delhi, this one is managed by the Delhi Public School Society. The school comprises of some of the best faculty members who are proficient educators. The school syllabus is prescribed by the Central Board of Secondary Education. The students of DPS, R.K. Puram are well-versed in English language, co-curricular activities and overall personality development.
Address: Kaifi Azmi Marg, Sector 12, Rama Krishna Puram, New Delhi, Delhi 110022
Phone: 011-49115500
Website: http://www.dpsrkp.net/
Email: principal@dpsrkp.net/ admission@dpsrkp.net
Also Read: CBSE Exams: Top 10 Success Mantras
2. G D Goenka Public School, Rohini Sector-9, New Delhi
G D Goenka Public School, Rohini Sector-9, New Delhi is a registered CBSE affiliated orivate school. The academic environment of this school is suited for treating every student as an individual and unique. The school offers an all-round education system by focusing on moral, intellectual, academic, social, sports and physical aspects of the children.
Address: G.D. Goenka Public School, Rohini Sector- 9 (Near Japanese Park), New Delhi- 110085
Phone: 011-27863409/ 011-27861383/ 8130269997
Website: http://gdgoenkarohini.edu.in/
Email: info@gdgoenkarohini.edu.in
Also read: CBSE Class 10th Science & Maths Solved Practice Paper SA- I : 2016 -17
3. The Mothers International School, New Delhi
Established in 1956, this school has appeared three times in the Survey of Outlook Best School. This is not just one of the best CBSE schools in Delhi, but also appears in the list of top 10 best CBSE schools in India. Ever since it started its operations, the Mothers International School, has focused on sustained progress of children. The school focuses on co-curricular activities and academic progress of the students as equal.
Address: Aurobindo Ashram Campus, Sri Aurobindo Marg, Hauz Khas, New Delhi, Delhi 110016
Phone: 011-26524806
Website: http://www.themis.in/
Email: info@themis.in
4. ITL Public School, Dwarka, New Delhi
This school is one of the newest in this list, but still makes it to the top 5. It started its operations in the year 2001. This is a co-ed English Medium High school certified and affiliated to CBSE. ITL stands for Integrity, Truth and Learning, which form the basis of this school's education. This school aims at creating students that are not just intelligent and dynamic, but also hard-working and developed overall. The school offers science lab, football ground and playground among other infrastructural facilities.
Address: Sector 9, Dwarka, New Delhi, Delhi -110077
Phone: 011-25071251
Website: http://www.itlpublicschool.net/
Email: itlschool@yahoo.in
Also read: Last 5 Year's CBSE Class 10th Science Solved Question Papers
5. Bloom Public School, Vasant Kunj, New Delhi
Bloom Public School was established in 1987. This is a private CBSE affiliated English medium co-ed school. The school offers academic facilities up to class 10th. Apart from basic facilities like Library, computer & Science labs, this school is known for offering Kiddy Play Area and Robotics Lab. The education system is designed to focus on overall well-being and personality development of the students.
Address: C-8, Vasant Kunj, New Delhi - 110070
Phone: 011-26897972
Website: http://www.bloompublicschool.org/
Email: information@bloompublicschool.org
Admission to these schools in Delhi is really a tough task. Having said that, the talent does not need any assistance and the eligible students are selected to these schools right away.