Why should one opt for an ROI based higher education?
Getting a college degree is a very important investment for both students and parents.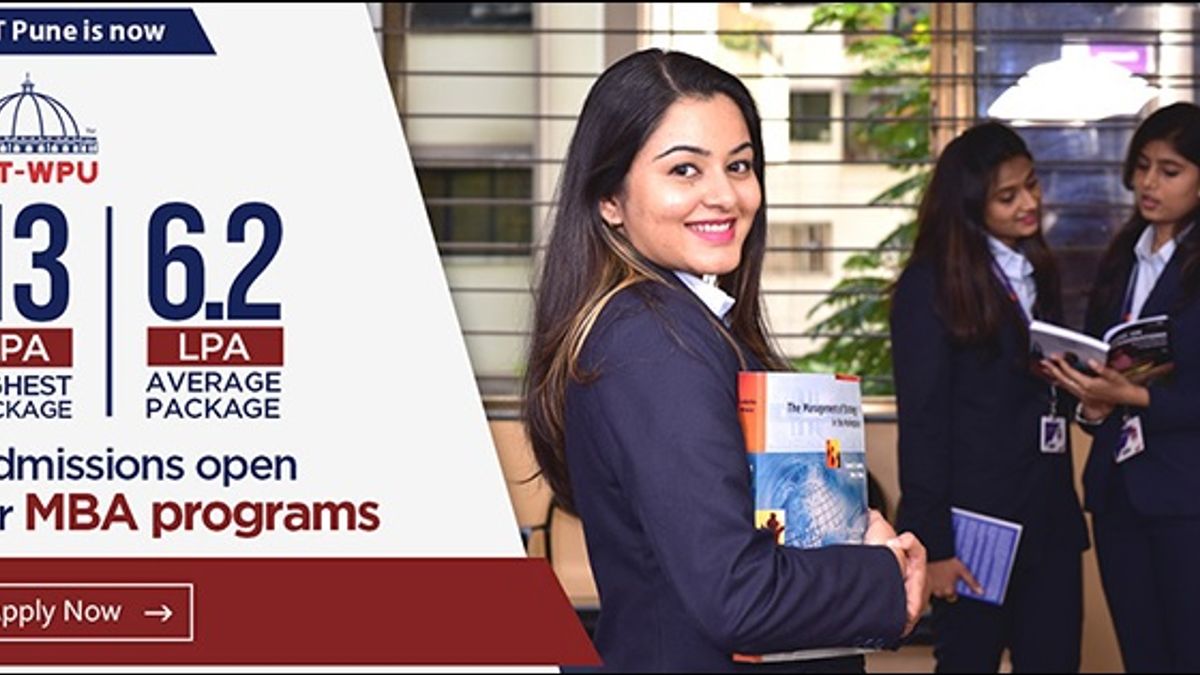 Why should one opt for an ROI based higher education?
Dr Sayalee Gankar, Dean -Faculty of Management (PG) at MIT World Peace University (Formerly MIT Pune)
Have you made a choice of college for your post graduate professional degree program?
If not, take out just 5 minutes and read this mail carefully. It may help you to make a better and informed choice for your career commencement.
Higher education in India is considered as an investment, where an individual dedicates time, resources and money to improve their professional skills and earn a lucrative salary. An estimated 5.53 lakh Indian students are studying abroad in 86 countries as per government data.
Getting a college degree is a very important investment for both students and parents. People generally measure this by checking the amount invested, i.e. fees against the package that they get after two years of their MBA education. Getting a job with a much lesser package than the amount invested can result into a negative ROI. The threat of global economic downfall is growing and the student's debts are increasing at a higher rate. Selecting the right higher education is important but more important is to look forward to calculating the ROI.
For many, higher education earns a good return, but this is not the same for all the students. The return on investment in education can be categorized based on the duration of course, completion of certification, getting a lucrative salary, economic conditions, demographic background of the students etc. The best way to consider for a college and narrow down on the university is by comparing the tuition fee of the college with the average package that a student gets.
What is Return on Investment when it comes to higher education?
The basis to finalize a degree program depends on a lot of factors:
Brand reputation of the college
Legacy of the college
Placement record of the college
Average package that the college promises
As an individual, people look forward to job security, growth opportunity, monetary benefits, and job satisfaction. Over the decades, there has been a huge increase in the number of universities and the education choices that a student has. An estimated 5.53 lakh Indian students are studying abroad in 86 countries as per government data. This shows that abroad is a preferred option amongst Indian students for higher education. But do these students really check for the ROI before opting for a foreign degree?
The surest way to get the best return on your investment is to work for reputed organizations, be it a startup or an MNC. Enrolling yourself in a reputed college can ensure a good package along with an accelerated growth for your future.
How To Calculate The ROI for Higher Education?
The return on investment can be calculated based on 5 crucial factors:
1. The Fee You Will Pay
This is the first question to be answered before getting admission into any college or university. The net price is calculated based on the tuition fee, room rent, books, board and other fee which you are required to pay until you graduate.
2. Potential Debt
This is where you need to plan your finances well. The potential debt includes the total scholarship and the loan sanctioned. The calculation of this will help you to calculate the debt which you are taking in order to earn the degree.
3. Duration of Graduation
The total course duration, how soon you can take up a job?? Will it take the extra year to get a job, or campus placements will be helpful? Carefully access these options.
4. Earning Potential
What is the earning post-graduation being the major part of calculating the ROI? If you have to choose an occupation that does not pay well, it can have a negative effect on the ROI.
5. Missed Income
This is another crucial question?? Whether you want to take up an additional degree or continue with the current job. The longer time you spend to earn the degree, you would have more missed opportunities. Hence, select wisely before making a critical career decision.
Why Opt for An ROI Based Higher Education?
1. Lesser Debt
Once an individual starts working, there are many expenses that he needs to incur. Education loan should not become that expense which goes on for a long time. This will make sure that the individual is financially stable and independent.
2. Lower Risk
Once you have calculated the ROI for your education, you would be well aware of the investment margin, hence you can plan the future accordingly. A return on investment will reduce the changes of career and financial risk. Once you have calculated the ROI for the higher education, you can make the right career choice without compromising on the monetary benefits. Hence, be smart in choosing the right college!
MIT Pune ranked 4th best college in Maharashtra is closing applications on 4th April 2019.
MIT World Peace University - Apply Now