44th anniversary of Emergency: Who said what
Today is 44th anniversay of Emergency; On June 25, 1975 then Prime Minister Indira Gandhi declared Emergency in India. This Emergency was declared for period of 21 months across the country.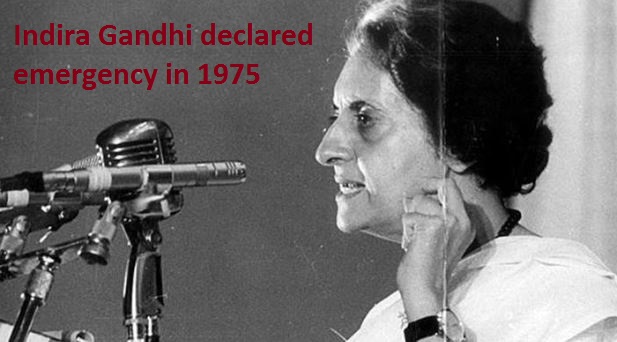 Representative Image
On 44th anniversay of Emergency politicians are paying tributes through Twitter and other social media platforms. Saluting the fighters PM Narendra Modi, Amit Shah and Rajnath Singh wrote tweets recently.
Prime Minister Narendra Modi
Prime Minister Narendra Modi took to Twitter and saluted all those greats who fearlessly resisted the Emergency in 1975. PM Modi wrote on his Twitter handle, "India salutes all those greats who fiercely and fearlessly resisted the Emergency. India's democratic ethos successfully prevailed over an authoritarian mindset." This Tweet is followed by a video.
Rajnath Singh
Remembering as darkest chapter of Indian democracy Defence Minister Rajnath Singh tweeted, "The declaration of Emergency on June 25, 1975 and the incidents that followed, mark as one of the darkest chapters in India's history."
Amit Shah
Amit Shah took to Twitter and wrote that just for political interests, on this day in 1975, democracy of this country was killed. Fundamental Rights of the people were taken away, press was censored. Several fearless people went through toughest times to re-establish democracy in the country.
J P Nadda
Working president of BJP JP Nadda took to twitter and wrote that a greatful nation remembers thousands of unsung heroes from Bhartiya Jan Sangh and RSS, who led anti-Emergency movement from the front.
Kiran Rijiju
Recalling the day as the country's "black day", Rijiju added, "Democracy was strangulated on 25th June 1975.
Also Read: On 44th anniversary of Emergency PM Modi salutes Emergency heroes