7th Economic Census kicks off from Tripura
7th Economic Census has been started from Tripura other states will be covered soon. Economic Census is a source of information on the significantly large unorganized sector in the country.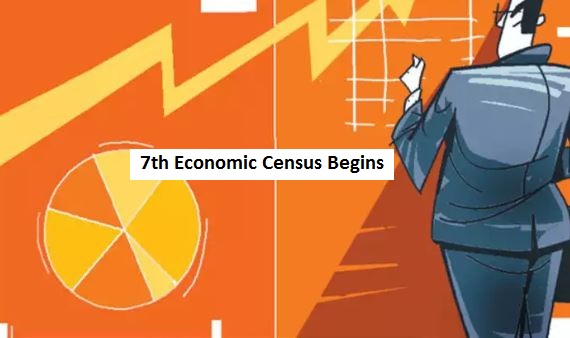 7th Economic Census
Seventh Economic Census has been started from Tripura on July 29, 2019. Ministry of Statistics and Programme Implementation (MoSPI) conduts this survey. Census in other states and union territories will also begin in August and September.
Under the provisions of Collection of Statistics Act, 2008, data will be collected through door to door survey of each household and commercial establishment. Findings of this survey will be available by March 2020 while fieldwork is expected to be completed by December 2019. According to the previous Economic Census held in 2013, 58.5 million establishments in India were employing around 131 million workers.
What is Economic Census?
Economic Census counts all entrepreneurial and commercial units in India that involved in any economic activities. It can be agricultural or non-agricultural sector involved in producing or distributing goods or providing services not for the sole purpose of own consumption.
Previous Economic Census in India

Economic Census

Year

First Economic Census

1977

Second Economic Census

1980

Third Economic Census

1990

Fourth Economic Census

1998

Fifth Economic Census

2005

Sixth Economic Census

2013
7th Economic Census Method
• Officials will be visit door-to-door to conduct survey of each household and commercial establishment.
• The data collected by enumerators will be verified by supervisors in subsequent visit to the concerned household and establishments.
• After completion of data collection and processing, the statistical results of census would be released.
• Government is assuring that data collected during survey will be kept confidential. It will be used only for developmental planning and statistical purposes by state or UT and central governments.
• A dedicated helpdesk with regional language support has also been set up with a tollfree number for addressing queries of fieldworkers and citizens in general.
• A dedicated web-page has been created on the website of the Ministry to facilitate dissemination of information on various aspects of conduct of the census.
Importance of 7th Economic Census
Unorganized sector has a big contribution in Indian Economy for employment generation and providing a boost of economy. At this point, economic census becomes only source that provides complete data of all establishments in the country. It also provides a significant insight of commercial, economic and entrepreneur activities across the country. The 7th Economic Census will be conducted using state-of-the-art ICT platform, real-time data validation and scrutiny, monitoring and supervision using interactive MIS dashboards, finalization and dissemination of results through Statistical reports.
Also Read | International Tiger Day 2019: PM Modi Releases Report, India counts 2967 Tigers