Assam State: No government jobs for those with more than two kids from 2021
Assam government said that government jobs will not be given to those who have more than two children from January 1, 2021.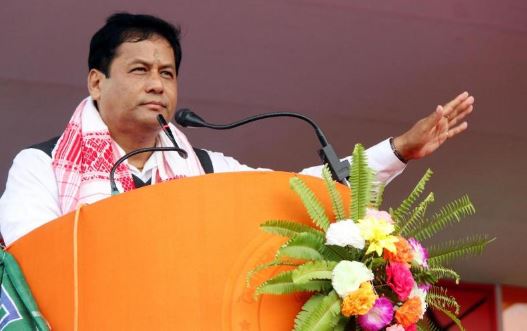 File Photo
Assam cabinet on October 21, 2019, decided that no government jobs will be given to persons with more than two children after January 1, 2021. The decision was taken in the cabinet meeting held in the leadership of Chief Minister Sarbananda Sonowal.
A release issued by the Public Relations Cell of Chief Minister Sarbananda Sonowal said that according to the standard of the small family, government jobs will not be given if a person has more than two children from January 1, 2021. The new land policy was also approved in the meeting so that the landless people will get three bigha of agricultural land in the state and half a bigha of land to build houses.
Number of children and Government Job in Assam
According to the new policy, this condition will not only be kept in mind while giving a government job to anyone but by the end of the job, everyone has to keep in mind that according to this policy, their number of children should not exceed two. If the number of children is more than two, that person can also be fired from the government job.
If the number of children in Assam is more than two, then they will not be able to take benefits of government schemes like tractor loan, housing and other beneficial government programs. This rule will also be applicable for the candidate in the Panchayat, Municipal Body and Autonomous Council elections to be held under the State Election Commission.
Also Read | Maharashtra assembly elections 2019: All you need to know
Free Education for Girls
The Assam government has suggested that girls up to university level will get free education. It is believed that this will also promote Beti Bachao, Beti Padhao campaign. The Assam Government also want to provide all the facilities like fees, transportation, books and food in hostels for free, so that more and more people send their children to school. This will also increase the standard of education in the state.
Population & Women Empowerment Policy of Assam
The Assam Government's policy said that government servants shall strictly follow the norms of two children family to serve as role models for the Society. The policy specifies that state government can make the provision to bar people with more than two children to take part in Panchayat and Municipal Body elections. The Assam government may, in addition to the two-child norm, put minimum educational qualifications as eligibility criteria for contesting elections to Panchayats and urban local bodies.
Also Read | Uttar Pradesh NRC: Campaign start to detect illegal Bangladeshi migrants
Also Read | Jammu and Kashmir opens for tourists after two-month travel ban