Ayodhya Verdict today at 10:30 AM: Supreme Court to announce crucial judgement soon
Ayodhya verdict will be announced soon around 10:30 AM today by the Supreme Court's 5-Judge Constitution Bench. Get all updates here.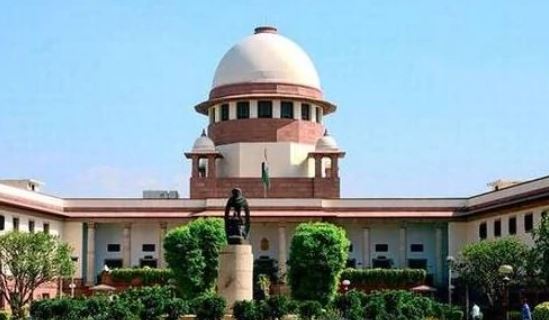 Supreme Court of India
Ayodhya Verdict today at 10:30 AM: The Five-Judge Constitution Bench of the Supreme Court will soon be announcing its crucial judgment on Ram Janmbhoomi-Babri Masjid land dispute case of Ayodhya. This much-awaited verdict will be delivered almost after a decade of Allahabad High Court Judgement. In the wake of the Ayodhya verdict, the Uttar Pradesh government has strapped up security measures in many districts including Ayodhya. Over 4000 paramilitary forces have been deployed ahead of the verdict.
The central government has issued an advisory to all states and union territories to maintain law and order in their regions. The speculations regarding the decision are also reaching new heights amidst the high alert of the administration. Chief Justice Ranjan Gogoi is retiring on November 17 and everyone is expecting a verdict before his retirement.
As per the current circumstances, the possibility of a landmark judgment of the Supreme Court will be after November 12. There are three key reasons for this possibility.
Also Read | Ayodhya Case: SC reserves its Judgement on Babri Masjid Dispute after 40 days of hearing
November 8: Why Not Possible?
About 15 Lakh devotees are present for 14 Kosi and Panchkosi Parikrama in Ayodhya. However, Parikrama has been concluded on November 7 but it will take time for such a large number of people to return. In this situation, it is difficult to announce decision on November 8 because it can affect law and order in the area.
Background of dispute
According to the Ramayana, Lord Rama was born on the banks of the river Sarayu, in Ayodhya. As per the beliefs, an ancient temple of Lord Rama is present there. It was demolished by the first Mughal Emperor Babur in 1528. He built a mosque named Babri Masjid at the same place. The mosque was subsequently demolished by Kar Sevaks on December 6, 1992. Now, Hindus and Muslims are claiming their ownership over the 2.77 acres of land.
Main parties to the dispute
Ayodhya case has three major parties – (i) The Nirmohi Akhara (ii) The Uttar Pradesh Sunni Central Wakf Board, (iii) Ramlalla Virajman.
Also Read | Justice SA Bobde appointed as 47th Chief Justice of India, President signs warrant
Also Read | Current Affairs Quiz: 7 November 2019