CA Day 2019: Know important facts about Charted Accountants Day
CA Day 2019: ICAI has completed 70 years in 2019 and keeping this in mind various institutes have decided to celebrate this platinum jubilee year with various events, programs, conferences, workshops.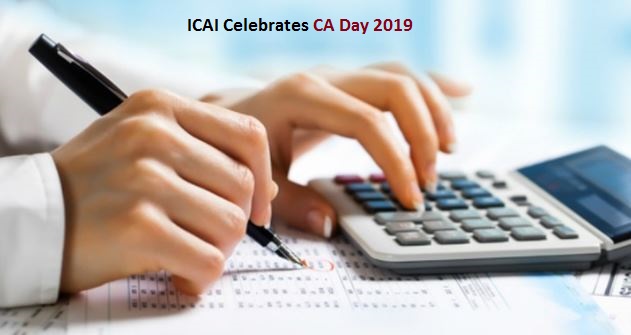 Representative Image
CA Day 2019: Charted Accountants Day (CA Day) is celebrated on 1st July every year to commemorate the finding of the Institute of Chartered Accountants of India (ICAI) by the parliament of India. ICAI is also the second biggest accounting organization in the world.
In the year 1949, the Institute of Chartered Accountants of India (ICAI) was established on this day. The Institute of Chartered Accountants of India was established under an Act passed in Parliament. Every year on the day of the establishment of the ICAI, CA Day is celebrated to honor the Chartered Accountant. ICAI is India's national professional accounting body. A chartered accountant is a profession that gives direction to the financial condition of any country.
Tweets on CA Day 2019
PM Narendra Modi tweets, "The hardworking fraternity of Chartered Accountants has been furthering the culture of honesty and better corporate governance in our society.
CAs also play a key role in advancing economic prosperity. Today, on CA Day, my best wishes to all CAs for their future endeavours."
Amit Shah, Union Home Minister, Government of India and National President of the Bharatiya Janata Party, tweets, "On Chartered Accountants Day, I convey my best wishes to all CA friends. Indian Chartered Accountants are known for their unparalleled financial skills and they have played a vital role in India's economic growth."
Piyush Goyal, Minister of Railways and Commerce & Industry, Government of India tweets, "Wish all my fellow Chartered Accountants a happy CA Day.CAs are the backbone of our financial system & maintain the sanctity of accounts. We CAs have a can-do attitude. Whether we want to do it for the public good or for a myopic good is a choice we have to make."
Devendra Fadnavis, Chief Minister of Maharashtra tweets, "Chartered Accountants play a very vital role, especially in financial and economic sector. Happy #CADay to important pillars of society, the Chartered Accountants!"
Facts about ICAI
The Institute of Chartered Accountants of India (ICAI) is the national professional accounting body of India. It was established on 1 July 1949 as a statutory body under the Chartered Accountants Act, 1949 enacted by the Parliament of India.
ICAI is the only licensing cum regulating body of the financial audit and accountancy profession in India. It recommends the accounting standards to be followed by companies in India to National Advisory Committee on Accounting Standards (NACAS) and sets the accounting standards to be followed by other types of organisations.
Members of the Institute are known as Chartered Accountants. Becoming a member requires passing the prescribed examinations, three years of practical training and meeting other requirements under the Act and Regulations. A member of ICAI can use the title CA before his/her name.
Chartered Accountants enjoy a statutory monopoly in audit of financial statements under the Companies Act, 2013, Income Tax Act, 1961.