Current Affairs 09 April 2019 Digest 5: AIMA Awards 2019; world's first gene edited Lizard
AIMA Managing India Awards 2019 held at Hotel Taj Palace, New Delhi recently. Mahendra Mohan Gupta, Chairman & Managing Director, Jagran Prakashan Ltd and Editorial Director, Dainik Jagran, was awarded under Lifetime Contribution to Media category.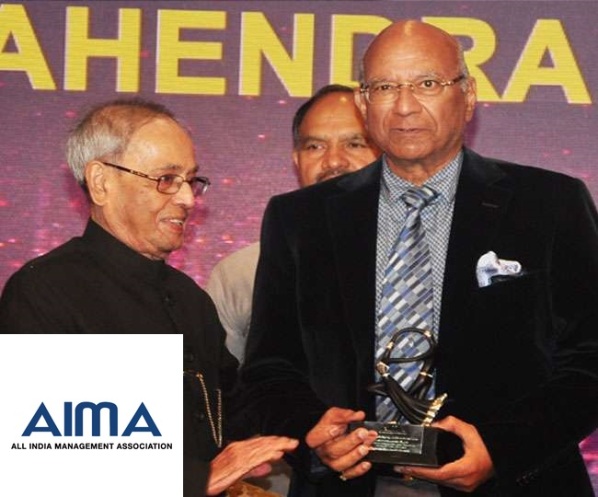 AIMA Managing India Award 2019
Story 1: AIMA Managing India Awards-2019 to Mahendra Mohan Gupta and 10 others
The All India Management Association (AIMA) Managing India Awards 2019 held on April 08, 2019 at Hotel Taj Palace, New Delhi. A neutral jury, chaired by Sanjiv Goenka, Chairman, RP-Sanjiv Goenka Group has decided the eminent personalities who were awarded under different categories in 2019.
Mahendra Mohan Gupta, Chairman & Managing Director, Jagran Prakashan Ltd and Editorial Director, Dainik Jagran, was awarded under Lifetime Contribution to Media category. Also, Azim H Premji, Chairman, Wipro Limited was awarded with Lifetime Contribution Award.
The winners for this year who were felicitated at the awards ceremony include:
S.No

Category

Winners

1

Lifetime Contribution Award

Azim H Premji
Chairman, Wipro Ltd

2

Outstanding Institution Builder

Prathap C Reddy
Founder-Chairman, Apollo Hospitals Group

3

Corporate Citizen Award

Devi Prasad Shetty
Founder & Chairman Narayana Hrudalaya

4

Entrepreneur of the year

Sanjiv Bajaj
Managing Director, Bajaj Finserv Ltd

5

Business Leader of the Year

Sanjiv Mehta
Chairman & Managing Director, Hindustan Unilever Ltd

6

Lifetime Contribution to Media

Mahendra Mohan Gupta
Chairman & Managing Director, Jagran Prakashan Ltd and Editorial Director, Dainik Jagran

7

Outstanding Contribution to Media

Uday Shankar
President, 21st Century Fox, Asia and Chairman and CEO, Star India

8

Indian MNC of the Year

Pawan Goenka
Mahindra & Mahindra Ltd, Managing Director and Member of the Group Executive Board

9

MNC in India of the Year

T Krishnakumar
Coca-Cola India, President & CEO, India & Southwest Asia

10

Outstanding PSU of the Year

Sanjiv Singh
Chairman, Indian Oil Corporation Ltd

11

Director of the Year

Rajkumar Hirani
Director, Producer, Writer & Editor - Sanju
About AIMA Awards
The AIMA Managing India Awards was established with an aim to recognize achievers who have made a fundamental difference, creating an edge above peers for others to emulate. Since its inception in 2010, these Awards have been conferred on leading icons from the Indian industry, media, sport and entertainment. Over the years, AIMA Managing India Awards have become one of the most coveted leadership honours in the country and are greatly valued.
Previous year awards
In year 2018 eights business leaders received awards for various categories. Google India was awarded as Multinational company of the year, Indu Jain, Chairperson Bennet Colman & Co, got lifetime contribution award while Punit Goenka, MD & CEO, Zee entertainment received award for outstanding contribution to media. Acharya Balkrishna was awarded as transformational business leader of the year, Vijay Shekhar Sharma, Founder of Paytm was awarded as Entrepreneur of the year and Motilal Oswal , CMD Motilal Oswal Financial Services was selected as outstanding institution builder.
Liked the article? Do watch our videos too!
Story 2: Scientists created world's first gene-edited Lizard
Scientists have been altering the genes of mice, pigs, goats, chickens and butterflies for quite some time. But even as CRISPR, a transformative gene-editing tool, made seemingly impossible genetic alterations possible, even in reptiles. According to the draft of a study made public this week, it has changed with the birth of a nearly transparent Anolis lizard, the first gene-edited reptile.
Major Highlights
According to the Science magazine, researchers typically edit with CRISPR by injecting it into a single-celled fertilized egg, creating a DNA change that is present in all subsequent cells.
Female anoles are a special challenge; they store sperm in their oviducts for long periods, making it difficult to time the introduction of CRISPR to fertilization.
They also form eggshells at fertilization, and it's extremely difficult to insert a needle at that stage without damaging the embryo.
Researchers from the University of Georgia (UGA) in Athens instead injected the CRISPR complex into immature eggs still in the ovaries, targeting a gene that produces tyrosinase, an enzyme that affects pigmentation.
Report says, CRISPR-Cas9 components are microinjected into vertebrate embryos at the one-cell stage to generate individuals potentially harboring alterations at the locus of interest. However, there are significant challenges associated with microinjection of Anolis zygotes.
Unlike the hard shells of birds, the egg shells that enclose Anolis embryos are pliable and no air space is present within the egg, presenting obstacles for embryo manipulation within the egg shell.
Animals Used
Animals used in this study were wild-caught Anolis Sagrei from Orlando. Lizards were housed at University of Georgia following published guidelines. Breeding cages housed up to 4 females and 1 male together. Twenty-one adult females from cages that consistently produced eggs were selected for this study. All experiments followed the National Research Council's Guide for the Care and Use of Laboratory Animals and were performed with the approval and oversight of the University of Georgia Institutional Animal Care and Use Committee.
What is CRISPR?
CRISPR-Cas9 is adapted from a naturally occurring genome editing system in bacteria. The bacteria capture snippets of DNA from invading viruses and use them to create DNA segments known as CRISPR arrays. And CRISPR is a family of DNA sequences found within the genomes of prokaryotic organisms such as bacteria. These sequences are derived from DNA fragments from viruses that have previously infected the prokaryote and are used to detect and destroy DNA from similar viruses during subsequent infections.
Take Weekly Tests on app for exam prep and compete with others. Download Current Affairs and GK app
एग्जाम की तैयारी के लिए ऐप पर वीकली टेस्ट लें और दूसरों के साथ प्रतिस्पर्धा करें। डाउनलोड करें करेंट अफेयर्स ऐप
Android
IOS