Current Affairs 9 April 2019 Digest 2: US designates Iran's IRGC as terrorist unit; World Homoeopathy Day 2019
The United States designated Iran's elite military unit, IRGC as a foreign terrorist organisation. The move is a part of the US efforts to put maximum pressure on Iran to end its support for terrorist plots and militant activity that shakes the Middle East.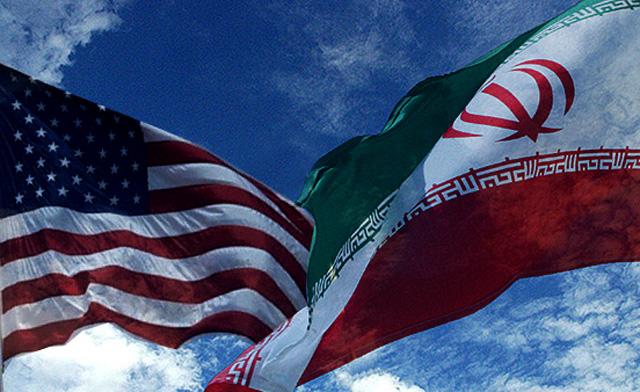 United States-Iran
Story1: US designates Iran's IRGC as a 'terrorist organisation'

US President Donald Trump on April 8, 2019 announced designating of Iran's 'Islamic Revolutionary Guard Corps (IRGC)', the elite military force, as a terrorist organisation.

As per the US Secretary of State Mike Pompeo, the move is a part of the US efforts to put maximum pressure on Iran to end its support for terrorist plots and militant activity that trembles the Middle East.

The United States blames the IRGC for facilitating death of US service members in Iraq and elsewhere through financing, training and providing weapons support to terrorist networks.

The designation will take effect on April 15, 2019.
Note
It is for the first time that the United States designated another nation's military as a terrorist organisation.
Impact

With this designation, businesses and banks around the world will now have to ensure that companies with which they conduct financial transactions are not connected with the Islamic Revolutionary Guard Corps in any way.

It would criminalise contact with the IRGC and will enable the US prosecutors to penalise those who support the IRGC.

Reaction from Iran: Centcom included on Iran's terrorist list

As expected, the news frightened Iran which in turn threatened to retaliate for the decision. Iranian Foreign Minister, Mohammad Javad Zarif called on President Hassan Rouhani to include the US Central Command (Centcom), Mideast-based US forces, on Iran's own terrorist list.

Shortly after, Iran's Supreme National Security Council declared the US Central Command as a terrorist organisation.
Centcom & IRGC
The US Central Command, Centcom is the wing of Pentagon that watches over Washington's security interests across the Middle-east and other countries, most notably on Afghanistan, Iraq, Iran, Pakistan and Syria.
On the other hand, the Islamic Revolutionary Guard Corps (IRGC), with over 150,000 active personnel, oversees Iran's strategic weapons, including its ballistic missiles. It boasts its own ground forces, navy and air forces.
The IRGC was formed after the 1979 Islamic revolution with a mission to defend the clerical regime and now has grown to be the country's most powerful security organisation.
Escalating tensions between US & Iran

The tensions between Washington and Tehran have risen since the US withdrawal from the landmark 2015 nuclear deal with Iran on May 8, 2018.

The Iran nuclear deal or Joint Comprehensive Plan of Action (JCPOA) was forged in 2015 during the Obama administration under then-Secretary of State John Kerry, as a multi-nation effort to keep Iran's nuclear program in check.

The landmark agreement lifted all sanctions of European Union, United Nations & United States on Iran that crippled its economy and cut its oil exports roughly in half. In exchange of this, Iran agreed to limit its nuclear program and reduce its uranium enrichment activities.
Liked the article? Do watch our videos too!
Story2: World Homoeopathy Day 2019: Two day convention to be organised in New Delhi
The World Homoeopathy Day 2019 will be observed across the world on April 10, 2019 to commemorate the birth anniversary of the founder of Homoeopathy, Dr. Christian Fredrich Samuel Hahnemann.

On the occasion of the World Homoeopathy Day 2019, the Central Council for Research in Homoeopathy (CCRH), an autonomous research organisation under the Union Ministry of AYUSH will organise a two day convention during April 9-10, 2019 at Dr. Ambedkar International Centre in New Delhi.

Events & discussions to be held during Convention

• On the occasion, the AYUSH Awards will be conferred for Life Time Achievement, Best Teacher, Young Scientist and Best Research paper with an aim to recognise exemplary work in the field of Homoeopathy.

• A total number of 24 students will be awarded scholarships under the Short Term Studentship in Homoeopathy (STSH) and four students will be awarded for for 'Quality MD Dissertation in Homoeopathy'.

• Two agreements/MOUs will be signed with two more PG Homoeopathic Colleges to link education with research and provide impetus to research infrastructure.

• A wide range of topics will be discussed in the convention like Linking education and clinical practice with research, Homoeopathic Education: Research component, Utilisation of existing research by clinicians, Drug Development & Validation, Research initiatives by students, etc.

• It will also deliberate on documented clinical experiences, homoeopathy in public health, fortifying theories and clinical practice, road ahead for Homoeopathy, skill development in scientific writing, Drug Provings and Guidelines for Publishing Research.

• Round table discussions will be held on the topics 'Drug Regulations in Homoeopathy: Current scenario and Way ahead; Homoeopathy Industry: Challenges and Opportunities for the Manufacturers/Traders; Homoeopathic Pharmacopeias: Standards and Harmonisation', etc.

About Central Council for Research in Homeopathy (CCRH)

• The council organises the scientific convention on the World Homeopathy Day to pay tributes to Dr. Hahnemann on his birth anniversary.

• The Council's research activities have yielded reassuring results and carved out a future roadmap for the scientists working in the field of Homeopathy.

• The council has so far accomplished over 168 clinical researches, 40 basic researches, standardization studies of 348 drugs, proving of 112 drugs and clinical verification of 106 drugs.

• The council also undertook studies on 5 epidemic diseases such as dengue, malaria, chikungunya, influenza-like illness and Acute Encephalitis Syndrome (AES).

• The council initiated the Short Term Studentship in Homeopathy (STSH) Program with the vision to inculcate research aptitude among homeopathic undergraduates.

About World Homoeopathy Day

• Every year, 10 April is celebrated as 'World Homeopathy Day' all over the world as a tribute to Christian Friedrich Samuel Hahnemann.

• Hahnemann and his scientific aptitude helped him to discover a healing system of Homeopathy based on infallible laws of nature.

• Samuel Hahnemann, a German physician, a great scholar, linguist and an acclaimed scientist, is known as the Father of Homeopathy, Father of Human Pharmacology, Father of Nano Medicine and the Father of Infinite Dilution concept in Chemistry.

• The week following the birth date of Hahnemann, that is, 10 April- 16 April is observed as the World Homeopathic Awareness Week.