Current Affairs in Short: 30 July 2019
The International Cricket Council (ICC) has officially launched the inaugural World Test Championship (WTC).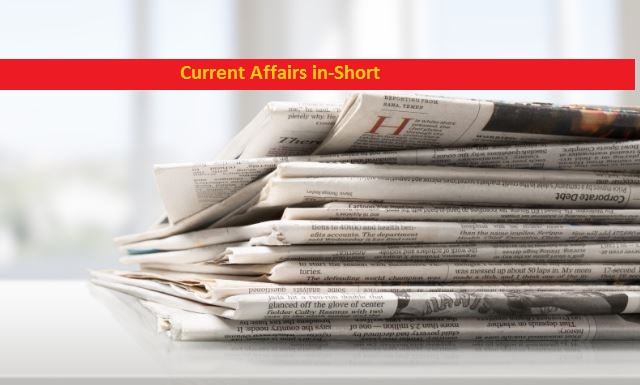 current affairs in-short
ICC launches World Test Championship
• The World Test Championship will witness the top nine Test teams in the world compete in 71 Test matches across 27 series.
• The World Test Championship final to be held in the United Kingdom in 2021. ICC is expecting that top teams will go head to head in matches.
• Australia, Bangladesh, England, India, New Zealand, Pakistan, South Africa, Sri Lanka and the West Indies are the nine teams that will battle it out for the top honours in the World Test Championship.
Tourism Ministry extended visiting hours of 10 monuments
• Tourism Ministry has announced that ten historical Monuments will remain open till 9 pm for common public.
• Among these 10 Monuments Safdarjung Tomb and Humayun's Tomb in Delhi, Group of Monuments and Gol Gumbaz in Karnataka, Rajarani Temple Complex in Odisha and others are included.
• All these 10 monuments will be illuminated in the evening and hoped that this effort will attract more tourist.
Report of green ratings on fertilizer sector released
• Prakash Javadekar, Union Environment Minister, released the latest report of green ratings on fertilizer sector in New Delhi.
• Centre for Science and Environment along with its Green rating project, prepared the report based on 42 parameters.
• Report says that there is a need to sensitize the industrial sector while government is also working to boost environmental protection incentives which are must to encourage people.
Guwahati to host next Khelo India Youth Games
• Next edition of Khelo India Youth Games will be held in Guwahati in 2019. Sports Minister Kiren Rijiju announced the decision today.
• Games to be held from 18th January next year, will see participation of more than 10,000 athletes and officials.
• It will be conducted in partnership with Indian Olympic Association, School Games Federation of India and Assam as host State.