Current Affairs Quiz: 03 February 2020
The Current Affairs Quizzes section of Jagranjosh aims to help every competitive exam aspirant to revise the day at ease.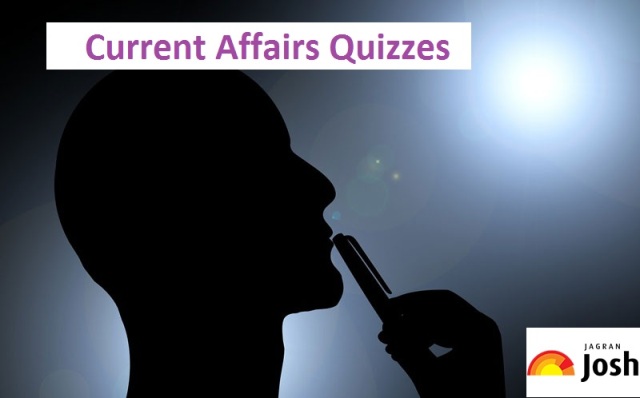 Current Affairs Quizzes
03 February 2020: The Current Affairs Quizzes section of Jagranjosh aims to help every competitive exam aspirant to revise the day at ease. The day's updated quizzes cover topics such as Australian Open 2020, National Emergency and new Prime Minister of Iraq among others.
1. Who among the following has recently won men's singles title in Australian Open 2020?
a. Rafael Nadal
b. Novak Djokovic
c. Roger Federer
d. Daniil Medvedev
2. Who is the winner of the Australian Open 2020 women's single title?
a. Ashleigh Barty
b. Simona Halep
c. Belinda Bencic
d. Sofia Kenin
3. Which South Asian country has recently declared National Emergency due to massive locusts attack?
a. Pakistan
b. Nepal
c. India
d. Sri Lanka
4. Which Indian state has recently found a third Coronavirus infected person in the country?
a. Bihar
b. Rajasthan
c. Odisha
d. Kerala
5. Who has been recently appointed the Prime Minister of Iraq?
a. Amzad Khatoon
b. Al-Hamza Pashtoon
c. Mohammed Allawi
d. Mehtarim Saleh
6. Which country has officially rejoined in the Commonwealth recently?
a. Maldives
b. Bangladesh
c. Bhutan
d. Nepal
7. Who has among the following recently appointed as Indian High Commissioner to Canada?
a. Sudesh Burman
b. Kamal Kishore
c. Ajay Bisaria
d. Sanjay Sinha
8. When was World Wetland Day 2020 recently observed?
a. 02 Feb
b. 02 Jan
c. 02 December
d. 15 January
Answers
1. (b) Novak Djokovic
World No-2 Novak Djokovic defeated the Dominic Thiem of Austria in the final of the Australian Open to clinch the title of the first Grand Slam of the year for the eighth time.
2. (d) Sofia Kenin
Sofia Kenin won the Australian Open women's singles title by defeating two-time Grand Slam champion Garbine Muguruza. Sofia Kenin won a major for the first time.
3. (a) Pakistan
Pakistan has recently declared National Emergency due to a heavy attack of locusts on crops. Millions of hectares of land have been destroyed by these locusts.
4. (d) Kerala
Kerala government has confirmed the third positive case of Coronavirus in India. According to the Kerala health department, an infected patient has been kept in an isolated ward. It was also informed that the patient is stable and under-treatment.
5. (c) Mohammaed Allawi
The President of Iraq Barham Salih designated Mohammed Tawfiq Allawi as the new prime minister of the country. Allawi replaced Adel Abdul-Mahdi who resigned last year.
6. (a) Maldives
Maldives separated from the Commonwealth about three years ago on the issue of human rights. The Maldives seceded from the Commonwealth due to its lack of progress on democratic reforms. The Maldives requested the Commonwealth to let them rejoin the group.
7. (c) Ajay Bisaria
India's senior bureaucrat Ajay Bisaria recently appointed as the High Commissioner to Canada. He is a 1987-bath IFS officer who worked as the private secretary to former Prime Minister Atal Bihari Vajpayee.
8. (a) 02 Feb
This day is organized to raise global awareness about the important role of wetlands for our planet. World Wetland Day was celebrated for the first time on February 02, 1997, on the completion of 16 years of the Ramsar Conference.