E-cigarettes banned, Nirmala Sitharaman announces in Cabinet Briefing
Banning e-cigarettes was among the key priorities of the first 100 days agenda of the Narendra Modi government.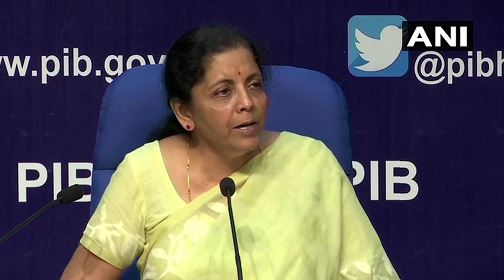 Image: ANI
Finance Minister Nirmala Sitharaman announced that government has decided to put a complete ban on e-cigarettes. It means production, sale, manufacturing, and advertising of e-cigarettes will be banned. Finance Minister Nirmala Sitharaman said that an ordinance to address this issue has been suggested by the cabinet.
Nirmala Sitharaman and Prakash Javdekar were holding a press conference where it was announced that import/export, transport, sale, distribution, storage and advertising related to e-cigarettes are banned.
Ban on E-cigarette
- Finance Minister Nirmala Sitharaman said that 300 million US citizens are using e-cigarettes and a 78 per cent increase in the use of e-cigarettes has been found among high school students in the US.
- Union Minister Prakash Javadekar said that government is trying to curb this issue and we hope to take this up in the next Parliament meeting.
- Earlier, the Health Ministry had proposed an executive order from the government to ban the e-cigarettes in public interest.
What is E-cigarette?
E-cigarettes are generally known as battery-operated devices that produce vape by heating nicotine mixed solution, which is the addictive substance in combustible cigarettes.
Penalty
Finance Minister announced in cabinet briefing that first-time violators will have to face imprisonment of up to one year and Rs. one lakh of fine. Also, repeat offenders can get up to three years of imprisonment and Rs. 5 lakhs of fine.
Download our Current Affairs & GK app for Competitive exam preparation. Click here for latest Current Affairs: Android|IOS