End of Childhood Index: India ranks 113 of 176 countries
Save the Children's third annual End of Childhood Index compares the latest data for 176 countries and India ranks 113.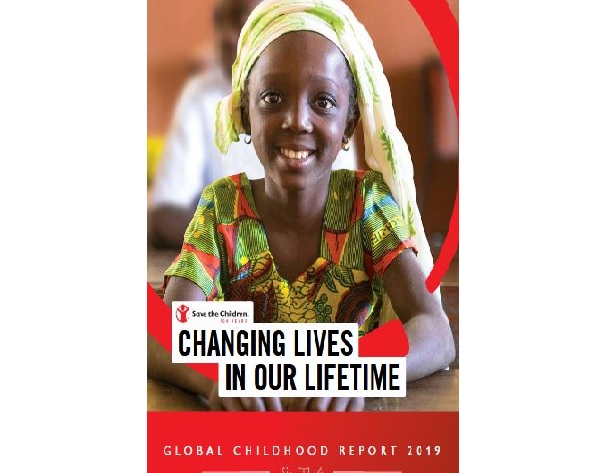 End of Childhood Index
Save the Children's 2019 Global Childhood Report comprises End of Childhood Index that evaluates countries on the wellbeing of children. Save the Children has evaluated countries on eight indicators to determine the wellbeing of children and teenagers (0-19 years).
Save the Children's third annual End of Childhood Index compares the latest data for 176 countries – more than any other year – and assesses where the most and fewest children are missing out on childhood. Singapore tops the ranking with a score of 989. Eight Western European countries and South Korea also rank in the top 10, attaining very high scores for children's health, education and protection status. Central African Republic ranks last among countries surveyed, scoring 394.
India specific findings
• Child mortality rate reduced by 55% in the last two decades in India. It was 88 deaths per 1,000 live births in year 2000 now it was recorded 39 deaths per 1,000 live births in 2017.
• India's performance is better than Pakistan (74.9) only while Sri Lanka (8.8), China (9.3), Bhutan (30.8), Nepal (33.7) and Bangladesh (32.4) have all outperformed India.
• Low height for age, among children below age five, fell 25% globally from 198 million children to 149 million between 2000 and 2019.
• In India about 38% of children under five were stunted, the second-worst performance compared to its neighbours after Pakistan (40.8%). China (6%) had the lowest rate in the region, followed by Nepal (13.8%), Sri Lanka (17.3%), Bangladesh (17.4%) and Bhutan (19.1%).
• Despite efforts at giving free universal education about 20% of them (aged 8-16) were still out of school as of 2018.
• India halved its number of child marriages in 18 years to 2018, while marriage rates for the poorest girls fell at least as much as for everyone else.
Global Findings
• Sierra Leone has achieved a 246-point increase in its index score since 2000, rising from 345 to 591. Two decades after the end of the 11-year civil war, and just a few years after a devastating Ebola outbreak, the country has made strong gains for children on almost all indicators. Child mar-riage is down nearly 60 percent. Under-5 mortality has been cut by more than half (53 percent). Child labor is down by at least 40 percent.
• Rwanda's score rose 241 points, from 503 to 744. Twenty-five years after the Rwandan genocide, the country has improved on most indicators. Under-5 mortality is down 79 percent.
• In South Asia, Bhutan achieved a 194-point increase, rising from 617 to 811, mostly by getting more children into school. Afghanistan also made excellent progress, increasing its score 185 points, from 411 to 596, by cutting child deaths and teen births in half.
• Developed countries made more modest gains and we often see rising inequality despite overall progress. The biggest score increases are in Latvia and Estonia (both up 40 points from 927 to 967) and Lithuania (up 39 points from 934 to 973). Child mortality is down more than 70 percent in Latvia and Estonia. Lithuania made good gains across five indicators.
Also Read: Amitabh Bachchan's Twitter account hacked, showing pro Pakistani messages