Girish Karnad, veteran film and theatre personality, dies
Girish Karnad worked in Bollywood and South Indian films. He was also a playright. He played as Raw Chief Dr. Shenoy in Salman Khan starrer Tiger Zinda Hai.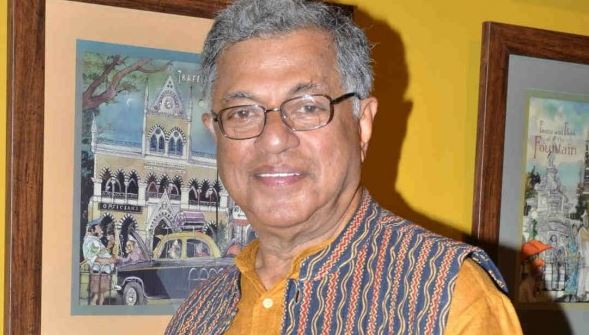 Girish Karnard dies in Bengaluru
Girish Karnad, veteran bollywood and theatre personality, died on June 10, 2019 in Bengaluru. He was 81. Girish Karnad was a recipient of the 1998 Jnanpith Award, the highest literary honour conferred in India. One of his latest famous movies was Salman Khan starrer Tiger Zinda Hai as Raw Chief Dr. Shenoy.
About Girish Karnad
• Girish Karnard was born on May 19, 1938, in Mathern, Maharastra. Girish Karnad's initial schooling was in Marathi. In Sirsi, Karnataka, he was exposed to travelling theatre groups, Natak Mandalis, as his parents were deeply interested in their plays.
• He earned his Bachelor of Arts degree in mathematics and statistics from Karnatak Arts College, Dharwad (Karnataka University), in 1958.
• After working with the Oxford University Press, Chennai for seven years (1963–70), he resigned to take to writing full-time. He got involved with local amateur theatre group, The Madras Players.
• He served as director of the Film and Television Institute of India (1974–1975) and chairman of the Sangeet Natak Akademi, the National Academy of the Performing Arts (1988–93).
Girish Karnad in a scene from 'Tiger Zinda Hai'.
Girish Karnad in Movies
• Karnad made his acting as well as screenwriting debut in a Kannada movie, Samskara (1970).
• In television, he played the role of Swami's father in the TV series Malgudi Days (1986–1987), based on R. K. Narayan's books.
• His Hindi movies include Nishaant (1975), Manthan (1976), Swami (1977) and Pukar (2000).
• He has acted in a number of Nagesh Kukunoor films, starting with Iqbal (2005), where Karnad's role of the ruthless cricket coach got him critical acclaim.
• Apart from this, Dor (2006), 8 x 10 Tasveer (2009) and Aashayein (2010). He played a key role in movies "Ek Tha Tiger"(2012) and its sequel "Tiger Zinda Hai"(2017) were his famous movies.
Also Read: World Cup 2019: MS Dhoni changes wicketkeeping gloves, no army insignia