Madras High Court lifts ban on 'TikTok' App; RBI issues Rs 50 banknotes signed by new Governor - Current Affairs
TikTok, a platform for short-form mobile videos, allows users to create and share short videos with special effects. The app became hugely popular in India but was criticised by some politicians who say its content is inappropriate.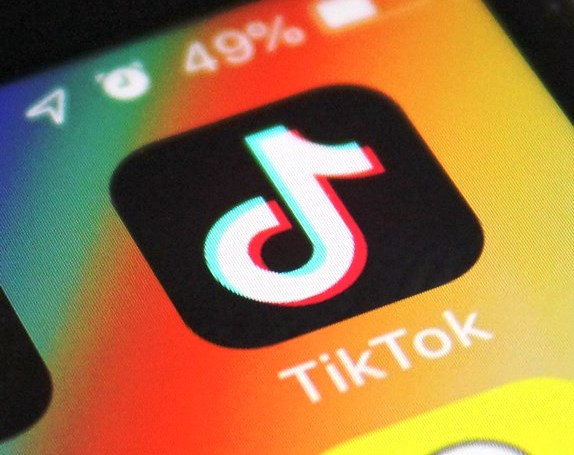 TikTok App
Story 1: Madras High Court lifts ban on 'TikTok' App

The Madras high court on April 24, 2019 lifted the ban on Chinese short-video app 'TikTok', three weeks after it had asked the Government to prohibit further downloads of the popular application on Google and Apple app stores.

However, the high court asked the owners of the app to ensure that the platform does not allow pornography.

Hence, the users can now once again download the app from the Google Play Store and Apple App Store after the app is made available on these platforms.
Earlier April 16, 2019, Google and Apple blocked the access to TikTok on their app stores following the refusal of the Madras High Court to lift the ban imposed on the app on April 3, 2019. The app was not available for download on the Google Play Store and Apple App Store.

The Madras High Court on April 16, 2019 did not accept the request of the Bytedance Technology Pvt Ltd, the marketer of TikTok app in India, to suspend the ban. However, the court appointed Senior Advocate Arvind P Datar as amicus curiae to assist the Court in upcoming proceedings, a move that was welcomed by the company.

Bytedance Technology's response to court's order
On April 3, 2019, the Madras high court had asked the Central Government to ban TikTok, claiming it encouraged pornography and made child users vulnerable to sexual offenders. The ruling came after an individual filed a Public Interest Litigation (PIL) calling for a ban. Following the court's ruling, the Government had sent a letter to Apple and Google to abide by the order.
However, Bytedance Technology challenged the High Court's ban order in the Supreme Court, saying that the order was passed without hearing them. The company further mentioned that the high court's order went against Right to Freedom of Speech in India.

In its Supreme Court filing, Bytedance argued that only a "very minuscule" proportion of TikTok content was considered inappropriate or obscene. The app is fun and amusing videos, and posed no threat to life, liberty and security of an individual.

However, the apex court referred the case back to the state court, where a judge upheld the ban and rejected Bytedance's request to put the ban order on hold.

TikTok App

TikTok, a platform for short-form mobile videos, allows users to create and share short videos with special effects. The app enables everyone to be a creator directly from their smartphones and encourages users to share their creative expression through their videos.

Jokes, clips and footage related to India's movie industry dominate the app's platform, along with memes and videos in which youngsters lip-sync and dance to popular music.

Over 30 million users in India installed the app in January 2019. The company employs more than 250 people in India and had plans for more investment as it expands the business.

The app became hugely popular in India but was criticised by some politicians who say its content is inappropriate.

In 2018, TikTok was one of the most downloaded apps in the world. The app is already banned in Bangladesh and has been fined in the US for illegally collecting information on children.

Story 2: RBI issues Rs 50 banknotes signed by Governor Shaktikanta Das

The Reserve Bank of India (RBI) on April 17, 2019 issued Rs 50 denomination banknotes signed by the Governor Shaktikanta Das.

The design of these notes is similar in all respects to Rs 50 banknotes in Mahatma Gandhi new series.

All banknotes in the denomination of Rs 50 issued by the Reserve Bank in the past will continue to be legal tender.

Details of Rs 50 banknote in Mahatma Gandhi new series

• The note bears the motif of 'Hampi with Chariot' on the reverse that depicts India's cultural heritage.

• It has the Ashoka pillar emblem on the right side of the obverse and bears the year of printing on the reverse side.

• It features a Swachh Bharat logo with slogan and language panel.

• The note is fluorescent blue in colour.

Features of Obverse Side of Rs 50 note

• Denominational numeral 50
• Denominational numeral ५० in Devnagari
• Portrait of Mahatma Gandhi at the centre
• Micro letters 'RBI', 'भारत', 'INDIA' and '50'
• Guarantee Clause, Governor's signature with Promise Clause and RBI emblem
• Ashoka Pillar emblem on the right
• Mahatma Gandhi portrait
• Number panel with numerals growing from small to big on the top left side and bottom right side

Features of Reverse Side of Rs 50 note

• Year of printing of the note on the left
• Swachh Bharat logo with slogan
• Language panel
• Motif of Hampi with Chariot
• Denominational numeral ५० in Devnagari