Graeme Smith appointed as South Africa's first acting director of cricket
Graeme Smith will be holding the post temporarily for a period of three months.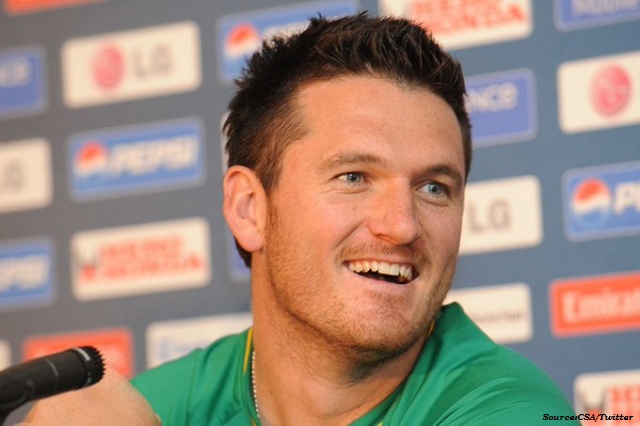 Graeme Smith
Former South African captain Graeme Smith has been appointed as the nation's first acting director of cricket. He has been appointed to the post by Cricket South Africa.
Graeme Smith will be holding the position temporarily for a period of three months, as he has already committed to serve as a commentator for the 2020 IPL season. In the new role, the veteran cricketer will be required to preside over men's and women's cricket as well as junior cricket in the country. He will also be required to select the head coach and team directors for the sides.
Speaking on his appointment, Graeme Smith said that he would love to assist CSA in this difficult time, particularly in developing the new role of Director of Cricket. He stated that he is still as passionate about South African cricket as he ever was earlier and that he is looking forward to getting stuck into the role.
CSA's newly-appointed acting chief executive Jacques Faul also praised Smith, saying that statistically he is the most successful Test captain in the history of the game. Faul further said that he is delighted to have Smith on board to assist Cricket South Africa until the 2020 IPL.
Background
The talks around appointing Graeme Smith as South Africa's acting director of cricket had initially begun in August 2019. However, Smith had withdrawn from the process last month, claiming that it was "long and frustrating".
The South African national cricket team, which is in one of its worst forms, will be hosting England next in a four-test series, which starts from December 26, 2019. The test series will be a part of the ICC World Test Championship.
Graeme Smith is the most successful captain in the test history of South Africa. He will seek to turn around South Africa's ailing form, after back-to-back five-test losses against Sri Lanka and India, among which two were by an innings.