ICMR guidelines for candida auris infection; Mercury has solid inner core NASA – Current Affairs
ICMR has recently issued guidelines for candida auris, multi-drug resistant yeast, which is reported to cause invasive infections with high mortality.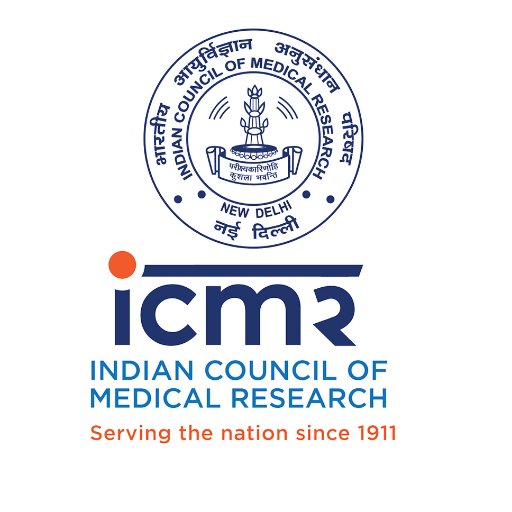 ICMR
Story 1: ICMR releases guidelines for candida auris infection and treatment
Indian Council of Medical Research (ICMR) has recently issued guidelines for candida auris, multi-drug resistant yeast, which was reported to cause invasive infections with high mortality. Indian Council of Medical Research (ICMR) is aware of the numerous outbreaks of C. auris reported globally and from India.
What is C. Auris infection?
Since 2009, the infection has been reported globally from many countries within a short period of time. The whole genome sequence analysis of the isolates collected from different geographical locations showed minimal difference among the isolates suggesting simultaneous emergence of C. auris infection at multiple geographical locations, rather than spread from one place to another.
The isolation of the fungus from patients' environment, hands of healthcare workers and from skin and mucosa of the hospitalized patients indicate the agent is spreading. C. auris forms non-dispersible cell aggregates and persists for a longer time in the environment in addition to its thermotolerant and salt tolerant properties.
ICMR guidelines for candida auris infection
Treatment
There is no consensus for optimal treatment due to variation of susceptibility.
Uniform opinion – fluconazole should be avoided.
Antifungal susceptibility testing is highly desirable.
Echinocandins remain the first-line therapy for C. auris infection, however, caspofungin shown to be inactive against C. auris biofilms.
Flucytosine (MIC50, 0.125–1 µg/ml) has shown good activity for urinary tract infection, but the drug should not be used alone.
Posaconazole (range, 0.06–1 µg/ml) shows excellent in vitro activity against C. auris, but no data available on use in patients.
When C. auris synonyms can develop?
• If the patient is from ICU or high-dependency area
• Transferred from another hospital after a long stay
• Multiple interventions & prior antifungal exposure in any patient
• If one identifies in a commercial system -Candida haemulonii, C. famata,C. guilliermondii, C. lusitaniae, C. parapsilosis, Rhodotorulaglutinis, Candida sake, Saccharomyces cerevisiae
• If the Candida appears to be resistant to fluconazole and high MIC to voriconazole.
Preventions
Patients should be kept in isolated rooms or with other patients with the same infection. Patients with diarrhea may be at a higher risk to transmit the organism to other patients and self-colonization at multiple sites.
Hand-hygiene using WHO recommended all six steps should be followed strictly by all staff and patient attendants before and after contact.
A dedicated routine equipment for these infectious individuals should be there for example ventilators etc.
If a procedure (e.g. dialysis) has to be performed on an infected or a colonized patient, then he/she should be the last patient of the day, if possible.
Story 2: Mercury has a massive solid inner core: NASA
Recently NASA has revealed about smallest planet in our solar system that says it has a massive solid inner core. In its final trip around Mercury before crash-landing in 2015, NASA's MESSENGER mission zoomed in close to the planet, enabling scientists to make detailed measurements of its gravity, spin and internal structure.
As per the NASA information, it has long been known that Mercury and the Earth have metallic cores. Like Earth, Mercury's outer core is composed of liquid metal, but there have only been hints that Mercury's innermost core is solid.
Important Facts
Using past spacecraft data, scientists found evidence that Mercury has a soilid inner core and that it is very nearly the same size as Earth's inner core.
Mercury's massive inner core — nearly 85 percent of the volume of the planet — has long been a mystery to scientists.
Understanding what is happening inside Mercury may help us predict how Earth's magnetic field will change as the core cools.
The science team used data from NASA's MESSENGER mission, which orbited Mercury for more from 2011 to 2015. The spacecraft was the second mission to Mercury.
A new mission is on its way to Mercury. BepiColombo is a joint mission by the European Space Agency (ESA) and the Japan Aerospace Exploration Agenc (JAXA) to explore the innermost planet from two unique vantage points. The first close pass by Mercury will be in 2021.
Image: NASA

BepiColombo Mission

BepiColombo is Europe's first mission to Mercury. It was set off in 2018 on a journey to the smallest and least explored terrestrial planet in our Solar System. When it arrives at Mercury in late 2025, it will endure temperatures in excess of 350°C and gather data during its 1 year nominal mission, with a possible 1-year extension. The mission comprises two spacecraft: the Mercury Planetary Orbiter (MPO) and the Mercury Magnetospheric Orbiter (MMO). BepiColombo is a joint mission between ESA and the Japan Aerospace Exploration Agency (JAXA), executed under ESA leadership.
About Mercury
Mercury is the closest planet to the Sun and is also the smallest of the eight planets in our solar system.
For every 2 orbits of the Sun, which takes around 88 Earth days, Mercury completes three rotations of its axis.
It is gravitationally locked and this rotation is unique to the solar system.
It is named for the Roman god Mercury, the messenger to the gods – most likely related to the orbiting speed of the planet.
MESSENGER (March 18, 2011) became the second mission after Mariner 10's 1975 flyby to reach Mercury.