Talks with Pakistan now only on PoK: Rajnath Singh
PoK (Pakistan-occupied Kashmir): Rajnath Singh, the Union Defence Minister of India categorically said that India will now only discuss PoK (Pakistan-occupied Kashmir) with Pakistan if talks are held.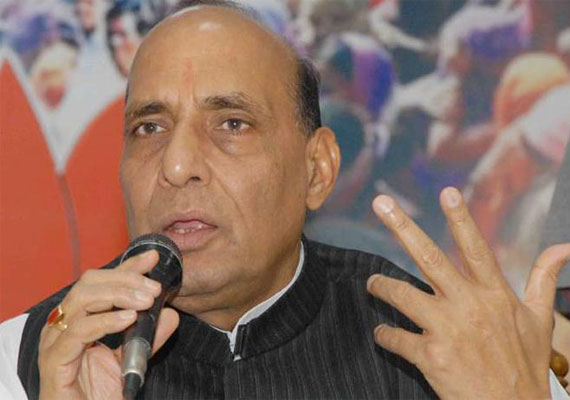 Rajnath Singh
After a setback from the UN (United Nations) to Pakistan on Jammu & Kashmir, the Union Defence Minister Rajnath Singh categorically stated that if talks are to be held between India and Pakistan, it will be only on Pakistan-occupied Kasmir (PoK). However, any talk can only happen if Pakistan stops promoting terrorism in India.
He was speaking at a public meeting in Haryana when he said that "Article 370 was scrapped in Jammu & Kashmir for the development of J&K and its people."
Background
Earlier, Pakistan tried to internationalised the issue of Jammu & Kasmir by cornering India in the United Nations but failed miserably where barring China all permanent members US, Russia, France and Britain backed India's position on abrogation of Article 370 in J&K and wanted this issue to be resolved bilaterally at a closed-door meeting.
India informed the International community that abrogation of Article 370 in J&K is completely its internal matter.
India's Permanent Representative to the UN Syed Akbaruddin, while briefing media after the UN closed-door meeting, said that India's position on Article 370 of the Constitution remains entirely an internal matter of India and have no external ramifications.