Malaria Eradication possible by 2050: Lancet Report
Malaria is one of the oldest and deadliest diseases but the latest Lancet report suggested that it can be eradicated by 2050.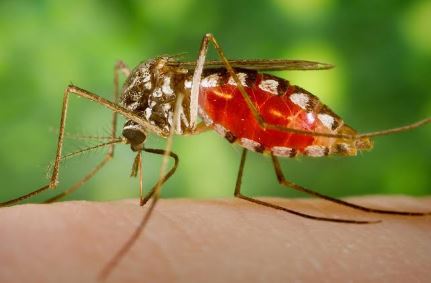 Malaria can be eradicated by 2050.
The latest Lancet Report suggested that it may be possible to eradicate malaria from the world by 2050. The report titled, 'Malaria eradication within a generation: ambitious, achievable, and necessary' has prepared by 41 leading scientists, economists and health-policy experts.
The report, published on September 2019, synthesizes existing evidence with new epidemiological and financial analyses to demonstrate that malaria eradication by 2050 is a bold but attainable and necessary goal. In the report—the first peer-reviewed academic document of its kind—the Commission examines the major operational, biological, and financial challenges on the path to eradication and identifies solutions that will enable the global malaria community to bend the curve and achieve a world free of malaria within a generation.
Major Highlights
• According to the Lancet Report, in 2017, there were 86 such countries and the pace of malaria elimination has accelerated in recent years between 2000 and 2017, 20 countries achieved elimination and several others are on track to eliminate by 2020.
• The report suggested that global social, economic, and environmental trends are, in most places, helping to reduce malaria. The Commission's models show that these trends alone will lead to greatly reduced but still widespread malaria by 2050.
• The report suggested that forming close partnerships with private healthcare providers, to ensure that all malaria cases are correctly diagnosed, treated, and reported can strengthen the programme.
• Other essential measures - deploying information technology solutions that facilitate the faster and smarter collection, analysis, use, and sharing of data to inform the choice and targeting of interventions and improve the impact of existing tools.
Learning from the past
The Lancet report informed that the first global campaign to eradicate malaria was launched by the World Health Organization in 1955. The Global Malaria Eradication Programme lasted for nearly fifteen years and succeeded in eliminating malaria from fifteen countries and significantly reducing transmission in several others.
New and highly effective tools, a strong product pipeline, five decades of scientific research and evidence generation, and invaluable lessons from previous and current disease eradication efforts are all available to guide eradication efforts. Most importantly, there is renewed energy and commitment to confront these challenges and finally eradicate one of humanity's most ancient and deadly diseases.
Malaria - causes and symptoms
Malaria is a vector-borne disease caused by Plasmodium parasites. People come into the contact of the parasites through the bites of infected female Anopheles mosquitoes or malaria vectors. Generally, malaria parasites travel to the liver and when they mature the parasite enters the bloodstream and start to infect red blood cells. Some common symptoms of malaria are - shaking chills that can range from moderate to severe, headache, high fever, nausea, diarrhoea, coma, muscle pain, anaemia, abdominal pain and profuse sweating. Every year on 25th April World Malaria Day is observed.
Download our Current Affairs & GK app for Competitive exam preparation. Click here for latest Current Affairs: Android|IOS