Man vs Wild Modi: All you need to know about Man vs Wild and Bear Grylls
Man vs Wild Modi: Man vs. Wild is a survival show hosted by Bear Grylls on Discovery. PM Modi will be the special guest in its upcoming episode.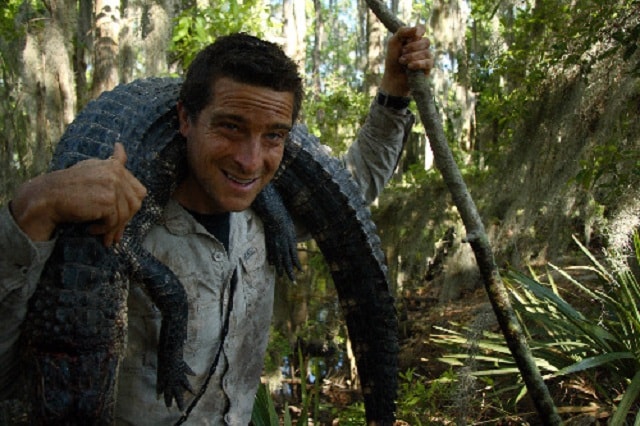 Man vs Wild Modi: All you need to know about Man vs Wild and Bear Grylls
Man vs Wild Modi: PM Modi will be seen in an all-new avatar in the upcoming Man vs Wild episode with adventurer host Bear Grylls. Mod will be Bear Grylls' special guest in the exclusive episode, which will air on August 12, 2019 at 9 pm.

The Man vs Wild Modi episode promo is out and it shows PM Modi hitting it out in the wild with Bear Grylls. Modi is seen riding a dingy, learning how to make a weapon and enjoying a hearty conversation with Man vs Wild host Bear Grylls.

Man vs Wild guest Stars

Modi, leader of one of the largest democracies in the world, is one of the most prominent guests on the Man vs Wild show. However, the show has featured many prominent names previously including the then US President Barack Obama. The other guests include popular stars including Kate Winslet, Channing Tatum, Zac Efron, Ben Stiller, Kate Hudson, Michelle Rodriguez, James Marsden and Michael Jordan.

Man vs Wild: All about the adventure show

Man vs. Wild also called previously as Born Survivor with Bear Grylls is a survival television series hosted by Bear Grylls on the Discovery Channel.

The pilot episode on the show aired in March 2006 and the show was officially broadcasted in November 2006. In each of the episode, host Bear Grylls is generally left stranded in a region with the crew, who documents his efforts to survive in the terrain, regardless of how tough it is, and find his way back into the civilization.

The show features various unthinkable stunts including parachuting from helicopters, running through a forest fire, free climbing waterfalls, ice climbing, wading through rapids, eating snakes, eating deer droppings, eating insects and wrestling alligators.

Who is Bear Grylls

Bear Grylls is an adventurer, who belongs to a family with a strong political and cricketing background. He was born in England in 1974 as Edward Michael Grylls.

In May 1998, Bear Grylls became one of the youngest people ever to climb the Mount Everest. In 2000, Grylls led a team to circumnavigate the British Isles on jet skis.

Bear Grylls served in the British Army between 1994 and 1997 as a trooper trained in unarmed combat, desert and winter warfare, survival, climbing, parachuting and explosives. He was posted twice as a survival instructor to North Africa.

His time with the British Army ended after a parachute accident in Kenya when his parachute failed to open while performing a free fall and he broke three vertebrae.

In 2008, Bear Grylls led a team to climb one of the most remote unclimbed peaks in the world in Antarctica. The expedition had to be cut short after Grylls suffered a broken shoulder while kite skiing across a stretch of ice. He had to be medically evacuated.

Bear Grylls also holds a world record for the longest continuous indoor freefall with double amputee Al Hodgson and Freddy MacDonald.

In 2005, Bear Grylls hosted a four-episode TV show called Escape to Legion. He later hosted Born Survivor: Bear Grylls for the British Channel 4, which was broadcasted as Man vs. Wild in Australia, New Zealand, Canada, India, and the United States and as Ultimate Survival on the Discovery Channel in Europe, Asia, and Africa. Bear Grylls shot to fame with the show.

Bear Grylls has also hosted shows such as "Worst Case Scenario", "Bear's Wild Weekend", "Get Out Alive", "Escape from Hell", "The Island", "Mission Survive" and "Running Wild with Bear Grylls".