National Chambal Sanctuary gets Eco-Sensitive Zone tag
National Chambal Sanctuary is located at the tri-junction of Madhya Pradesh, Uttar Pradesh and Rajasthan.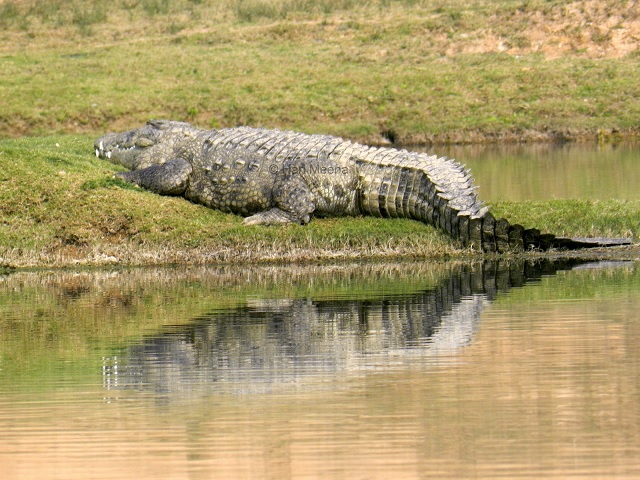 Representative Image
National Chambal Sanctuary in News: The Government of India on March 2, 2020, declared the National Chambal Sanctuary an eco-sensitive zone. This sanctuary is famous for Ganga dolphins and critically endangered crocodiles.
According to a notification issued by the Ministry of Environment, the union government has declared an area to an extent of zero to two kilometers around the National Chambal Sanctuary in Madhya Pradesh as the Eco-Sensitive Zone.
National Chambal Sanctuary as Eco-Sensitive Zone
Ministry of Environment asked the state government to make a zonal master plan to upgrade and restore denuded areas. Ministry also directed the MP Government for the conservation of existing water bodies and groundwater management.
Now, Madhya Pradesh Government will prepare a proper plan for soil and moisture conservation, management of catchment areas, watershed management and other aspects of the environment and ecology that require proper attention. Apart from that, agricultural areas, horticulture zones and other open spaces in the eco-sensitive zone will not be converted into the areas of residential or commercial purposes.
Attractions of National Chambal Sanctuary
National Chambal Sanctuary is located at the tri-junction of Madhya Pradesh, Uttar Pradesh, and Rajasthan. This place is a home of Gharial (75% of critically endangered species). It is also a natural habitat of aquatic animals like freshwater Gangetic dolphins, 180 species of migratory birds and nine species of freshwater turtles. The sanctuary starts from the Vindhya Range, along with the Chambal River and ends at the Yamuna River. This sanctuary is located across Bhind, Morena and Sheopur districts of Madhya Pradesh. It is situated in an area of 435 square km.
What is Eco-Sensitive Zone?
An eco-sensitive zone is a protected area that acts as a "shock absorber". Eco-sensitive zones also act as transition zones. They are controlled by the Ministry of Environment, Forest and Climate Change. There are no enactments for regulating zones. However, these areas are regulated according to the guidelines set by the Ministry.