Nelson Mandela Day 2019: All about Life, Imprisonment and Quotes of Mandela
United Nation declared 18 July as Nelson Mandela Day in recognition of the former South African President's contribution to the culture of peace and freedom.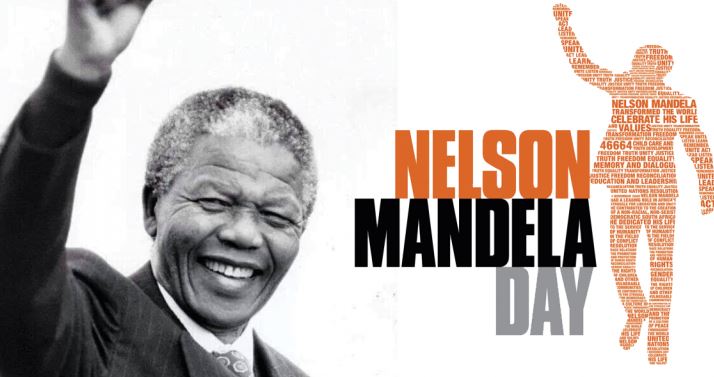 Nelson Mandela Day 2019
International Nelson Mandela Day observed every year on July 18. This years' celebration marks 100 years since the birth of Nelson Mandela. This day is an occasion to reflect on his life and legacy, and to follow his call to "make of the world a better place."
United Nation on November 2009 announced that every year 18 July will be celebrated as Nelson Mandela Day. The day is celebrated in recognition of the Nelson Mandela's contribution to the culture of peace and freedom. UN resolution (A/RES/64/13) recommends Mandela's values and his dedication to the service of humanity include conflict resolution; race relations; promotion and protection of human rights; reconciliation; gender equality and the rights of children and other vulnerable groups.
Theme
For year 2019 Nelson Mandela Foundation has launched a new strategy titled: Mandela Day: The Next Chapter, to mark the tenth anniversary of the initiative. In these next 10 years, let us mobilise people, governments, civil society and corporates to focus on these 5 areas: education and literacy, food and nutrition, shelter, sanitation and active citizenship.
Nelson Mandela's Early lIfe
• Rolihlahla Mandela was born into the Madiba in the Eastern Cape, on 18 July 1918. In his primary school his school techers gave him the name 'Nelson.'
• He got admission in University of South Africa for graduation. Later, he joined University of the Witwatersrand for LLB program.
• Nelson Mandela started his involvement in politics from year 1942. He joined the African National Congress in 1944 as he helped to form the ANC Youth League (ANCYL).
• Mandela was arrested in a countrywide police swoop on 5 December 1956, which led to the 1956 Treason Trial.
• He was deeply concern with issues related to the racism. His government did a lot of work to bring South Africa into a new era.
27 years of imprisonment
Nelson Mandela was arrested and imprisoned in 1962, and subsequently sentenced to life imprisonment for conspiring to overthrow the state following the Rivonia Trial. Mandela served 27 years in prison, split between Robben Island, Pollsmoor Prison, and Victor Verster Prison.
First President of South Africa
Nelson Mandela was elected as first democratically elected President of South Africa on May 10, 1994. He stepped down after his one term as President. Rest his life, he worked with the Nelson Mandela Foundation and Mandela Rhodes Foundation. He died at his home in Johannesburg on 5 December 2013.
Nelson Mandela's famous quotes
"Education is the most powerful weapon which you can use to change the world."
"Money won't create success, the freedom to make it will."
"Real leaders must be ready to sacrifice all for the freedom of their people."
Also Read | International Day of Cooperatives: All you need to know