PM Modi to address nation at 8 pm
PM Modi Address: PM Modi will be addressing the nation at 8 PM today.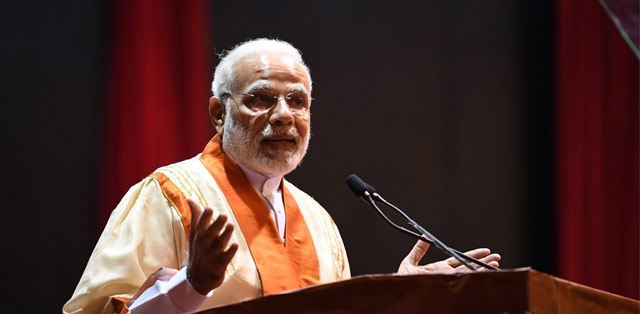 PM Modi
PM Modi Address: Prime Minister Narendra Modi will be addressing the nation at 8 pm today through a special television broadcast. The announcement was made by the official twitter handle of the Prime Minister.
Earlier, All India Radio had announced that PM Modi will be addressing the nation at 4 pm in a special broadcast but it later deleted its tweet. Now, its confirmed that the Prime Minister will be making his address at 8pm.
Recommended Books: Learn Issued Related To Article 370:
Article 370: A Constitutional History of Jammu and Kashmir OIP
Jammu and Kashmir Dilemma of Accession: A Historical Analysis and Lesson
In the special address, the Prime Minister is expected to explain the central government's sudden decision of stripping Jammu and Kashmir of its special state status and splitting it into two union territories.
Article 370 scrapped
The Indian Parliament on August 6 passed a resolution scrapping Article 35 A and Article 370, stripping away the special state status that was accorded to Jammu and Kashmir and dividing it into two union territories- Ladakh and Jammu and Kashmir. Both the Houses of the Parliament passed the resolution with a two-thirds majority.
PM Modi special address to nation

PM Modi had last addressed the nation on March 27 when he had announced the success of "Mission Shakti" and revealed how India had established itself as the world's 4th largest space superpower by successfully targeting and shooting down a live satellite with an anti-satellite missile (A-SAT) in the low Earth orbit within a matter of just three minutes. The feat was historic for India, as, before this, only three nations -Russia, China and the US achieved it.
Before that, PM Modi had addressed the nation on November 8, 2016 when he had announced the demonetization of Rs 500 and 1000 notes. The Prime Minister had declared the high-value notes as invalid effective from midnight of November 8 in an effort to fight black money and corruption.