PM Narendra Modi speech highlights: Lockdown extension announced till May 3rd, strict monitoring till April 20th
PM Narendra Modi speech highlights: Lockdown extended till May 3rd. Till April 20, the government will be monitoring all districts, localities, police stations, states closely to see how strictly they are implementing norms.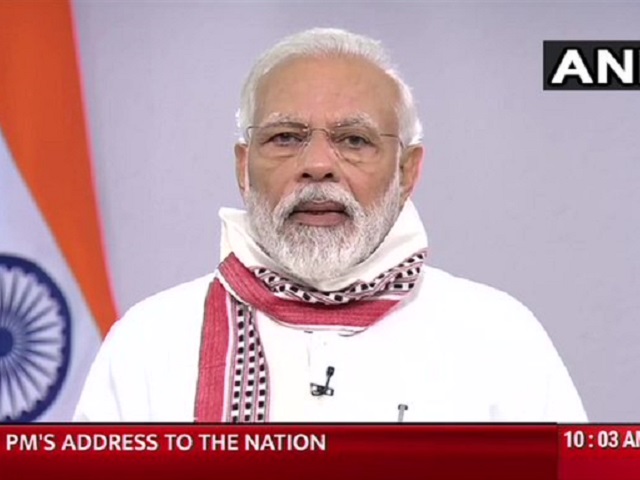 PM Modi
PM Narendra Modi speech highlights: PM Narendra Modi announced lockdown extension till May 3rd during his address to the nation on April 14, 2020. The Prime Minister began his speech by saying that India has largely been able to control the spread of COVID-19 pandemic. The Prime Minister highlighted the various hardships and difficulties faced by the people in the wake of the lockdown and praised their efforts to follow the lockdown orders.
The Prime Minister further quoted the Indian Constitution, which begins with "We the people of India" and said that the kind strength and sincerity with which people are performing their duties and following the orders resonates with the spirit of the constitution. He further stated that on the occasion of Dr. Bhim Rao Ambedkar's birth anniversary, this collective demonstration of power and resolution will be a true tribute to the late leader.
India's fight against COVID-19 progressing strongly
PM Narendra Modi pointed out that India had imposed restrictions way before most countries. India took swift decisions to contain its spread by evoking necessary measures, not waiting for the situation to escalate.
Steps taken by India to combat COVID-19 spread:
• Even when there was not a single coronavirus case, India had begun screening international passengers coming in from coronavirus-affected nations.
• Even before India's cases touched 100, the nation imposed compulsory 14-day isolation for all people coming from abroad.
• India had also announced closure of schools, threatres and malls and requested private firms to give work from home to their employees before the number of COVID-19 cases were very high.
• India had imposed a 21-day lockdown when it had 550 cases.
The Prime Minister said that though there is no comparison in this matter but if we still compare India to other nations, we are at a better place. A month earlier, many nations were almost at the same place as India but today coronavirus cases in those nations have risen by almost 25 percent and many people have
lost their lives. "If India had not implemented an integrated approach in a timely manner. If we had not done this, we can't imagine what kind of a situation we would have been in," PM Modi said.
Despite all these attempts, the way in which the virus is spread, it has alerted the health organisations across the world. The Prime Minister stated that the centre held several discussions on how to go forward in this situation, how to lessen the impact of the coronavirus and how to reduce the number of deaths. PM Modi said that almost everyone including the states and common people suggested the centre to extend the lockdown to tackle the crisis swiftly.
After detailed discussions, it was decided to extend the complete lockdown in India til May 3, 2020. Few states/ UTs including Odisha, Punjab, West Bengal, Karnataka, Maharashtra, Telangana, Tamil Nadu and Puducherry had already announced a lockdown extension till April 30th.
India's Lockdown Extended till May 3rd: Key Highlights
• India will observe complete lockdown till May 3, 2020.
• In the next one week, there will be more strictness in the implementation of the lockdown.
• Till April 20, the government will be monitoring all districts, localities, police stations, states closely to see how strictly they are implementing norms.
• The states, which do not let hotspots increase or report no new infection, they may be allowed a certain ease of restrictions and limited important activities may be allowed to resume with certain conditions.
• However, if the districts report even one new case, the restrictions will be re-imposed within a moments of notice.
Centre to release new guidelines on lockdown 2.0
The Prime Minister announced that the government will be releasing a new set of guidelines for lockdown 2.0. The new guideline will keep in mind the interests of the poor and daily wage workers. He also mentioned that the harvesting of Rabi crops is underway. Hence, the centre and state governments will be working together to ensure that farmers face minimal problems during this time.
COVID-19 Testing
On COVID-19 testing, PM Narendra Modi shared that testing of samples for COVID-19 is being conducted in over 220 labs. Going by the experience of other nations in battling coronavirus, India will require 1500-1600 more beds when the cases reach 10,000. Currently, India has over 1 lakh beds and over 600 hospitals to treat COVID-19 patients. The nation is working on expanding the facilities.
PM Modi's key instructions:
Download Arogya Setu App
Take care of the poor and most vulnerable
Take care of the people who worked with you and do not remove them from their service.
Take care of senior citizens, especially those with pre-existing health conditions
Follow social distancing guidelines
Wearing of masks compulsory, people can make their own masks and boost immunity by following guidelines published by Aayush ministry
Background
Prime Minister Narendra Modi had announced a 21-day lockdown on March 24, 2020 till April 14 to combat the spread of novel coronavirus. India's confirmed coronavirus cases has now crossed 10,000 mark. Currently, India has a total of 10, 363 confirmed COVID-19 cases, which includes 8988 active cases, 1035 recoveries, 1 migration and 339 deaths. The state of Maharashtra is the worst hit with 2334 confirmed COVID-19 cases.